Spiral
Sat Mar 16, 9-11.10pm, BBC4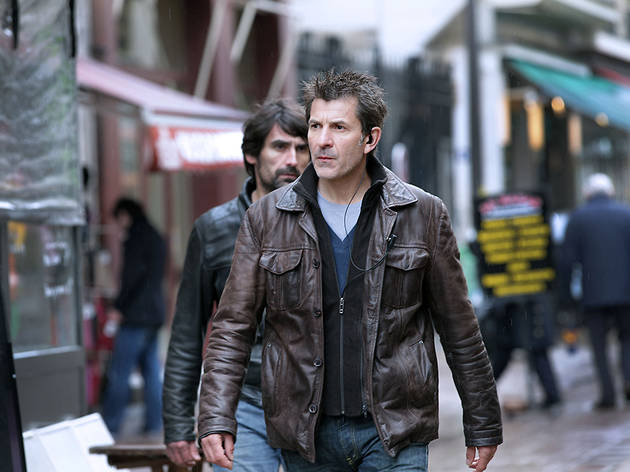 Series four, episode 11
Prepare yourself for some ticky-ticker stopping moments in 'Spiral' as the final double-bill builds up to an explosive finale. The many story strands of the season converge as Josephine's terrorists and Capitaine Berthaud's Turks team up to devastating effect. While the threat they pose is the focus of this thrilling final episode, the rotten heart of Paris's judicial system provides some slow-burning menace to run in tandem. Bureaucracy, careerism and the terror of scandal entrenched in the system are shown to obstruct 'real' police work and, ironically, stand in the way of true justice being served.

None of the tension is lost by the resolution of its loose-ends, which are tied with a flourish: Judge Robin gets the result he needed, but not necessarily the one he wanted after shunning the creepy advances of the local Masons; Tin Tin begins to truly unravel – taking much of the case with him; while Pierre's dalliances in the darker side of legal practice see him coming close to a cropper – leave the hard stuff to the missus, old chap.
Sponsored listing
Café Chula
Café Chula was riffing on a festival vibe the night we visited, with a two-piece band playing Latin-flavoured Bob Marley and Oasis covers. Decor is atmospherically distressed (scuffed paint, flaking mirrors, adobe-effect walls) and there are good views of the canal, but the loud music sent us scarpering to the outdoor seating. A jug of weak margarita was out of step with the party atmosphere; more disappointing was that the most unusual taco topping – lengua, described as cow tongue – had run out. Once it's gone, it's gone, we supposed, with such a specialist ingredient; it was less understandable that mushrooms were off the menu too. We plumped for braised pork tacos instead, and the meat was delicious if lacking the described crispness. A generously sized main of enchiladas suizas (chicken with salsa verde sauce and cheese) was a little bland, and there were no bottles of sauce on the table to spark it into life. A plate of camarones borrachas ('drunken prawns', with chilli and tequila), went the other way: flavoursome but too salty. One last unhappy festival parallel – the single unisex toilet really didn't smell so good.  
Venue says: "Happy Hour at Cafe Chula every Wednesday to Friday, 5-8pm. £20 jugs of Margaritas de Casa, £5 Hibiscus Kirs and 2-4-1 Corona Beers."