Spiral
Sat Mar 16, 9-11.10pm, BBC4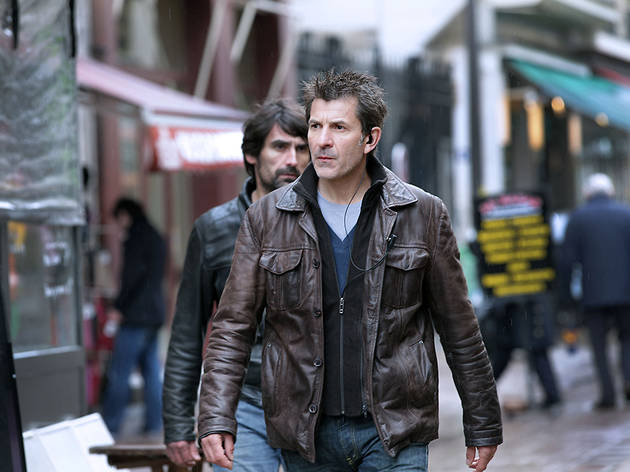 Series four, episode 11
Prepare yourself for some ticky-ticker stopping moments in 'Spiral' as the final double-bill builds up to an explosive finale. The many story strands of the season converge as Josephine's terrorists and Capitaine Berthaud's Turks team up to devastating effect. While the threat they pose is the focus of this thrilling final episode, the rotten heart of Paris's judicial system provides some slow-burning menace to run in tandem. Bureaucracy, careerism and the terror of scandal entrenched in the system are shown to obstruct 'real' police work and, ironically, stand in the way of true justice being served.

None of the tension is lost by the resolution of its loose-ends, which are tied with a flourish: Judge Robin gets the result he needed, but not necessarily the one he wanted after shunning the creepy advances of the local Masons; Tin Tin begins to truly unravel – taking much of the case with him; while Pierre's dalliances in the darker side of legal practice see him coming close to a cropper – leave the hard stuff to the missus, old chap.
Sponsored listing
The Diner
The Soho branch of a chain of nine London venues evoking – yep, you guessed it – the classic US diner. That means an aesthetic nod to the '50s, mostly from booth seating, Chuck Berry posters and menu items advertised on a retro marquee.  The food is diner fare too, albeit with plenty of dude-food influence. Expect, then, buttermilk pancakes, breakfast burritos and baskets of wings, corn dogs and tater tots with bacon and jalapeno alongside baby back ribs, fried pork and waffles and a large range of burgers and hot dogs. Desserts include a raspberry ripple cheesecake and banana splits. The drinks list offers a good craft beer selection, including drops from Camden Town Brewery, Beavertown, Brooklyn and Lagunitas. Hard shakes, cocktails, hard teas and a few wines also feature but if you're looking for drinks-that-double-as-desserts then a Snickers shake (three scoops of chocolate ice cream, Nutella, peanut butter and maple syrup) should just about do it.
You might also like