Spiral
Sat Mar 16, 9-11.10pm, BBC4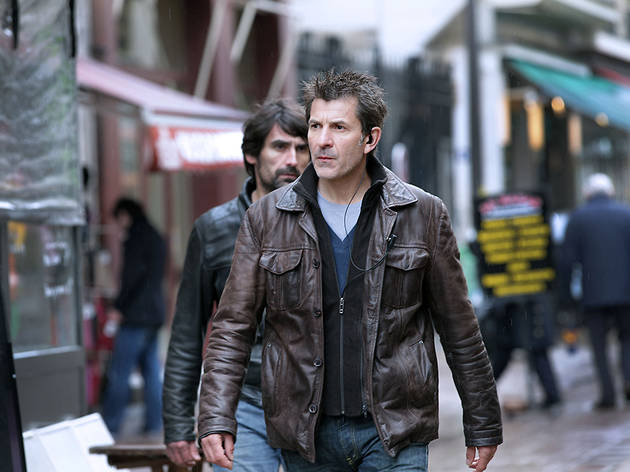 Series four, episode 11
Prepare yourself for some ticky-ticker stopping moments in 'Spiral' as the final double-bill builds up to an explosive finale. The many story strands of the season converge as Josephine's terrorists and Capitaine Berthaud's Turks team up to devastating effect. While the threat they pose is the focus of this thrilling final episode, the rotten heart of Paris's judicial system provides some slow-burning menace to run in tandem. Bureaucracy, careerism and the terror of scandal entrenched in the system are shown to obstruct 'real' police work and, ironically, stand in the way of true justice being served.

None of the tension is lost by the resolution of its loose-ends, which are tied with a flourish: Judge Robin gets the result he needed, but not necessarily the one he wanted after shunning the creepy advances of the local Masons; Tin Tin begins to truly unravel – taking much of the case with him; while Pierre's dalliances in the darker side of legal practice see him coming close to a cropper – leave the hard stuff to the missus, old chap.
Sponsored listing
Belushi's Bar Camden
A popular late-night bar in Camden, just down from Camden Lock Market. It's one of several Belushi's in London, with a fair few across Europe, too. It's pretty much all about the party here, with DJs, open-mic nights, live music and a fair few special events keeping the crowds drawn. Large screens show many of the big sporting events, too. There's a solid selection of drinks, with classic cocktails, sharers and shooters alongside a few wines and plenty of beers on draught. Keep an eye out for happy hours, too. Burgers feature prominently on a food menu influenced by dishes from the States. Expect nachos, quesadillas and potato wedges to share, alongside wings, BBQ racks of ribs, tacos, wraps and indulgent desserts such as the 'whoa black betty' - a slice of chocolate brownie covered in chocolate cookie crumbs. You can add a shot of Kahlua to it too, if you like.
Venue says: "Check out our new-look menu with killer burgers, platters and much more!"