Wonders of Life
Sun Feb 3, 9-10pm, BBC2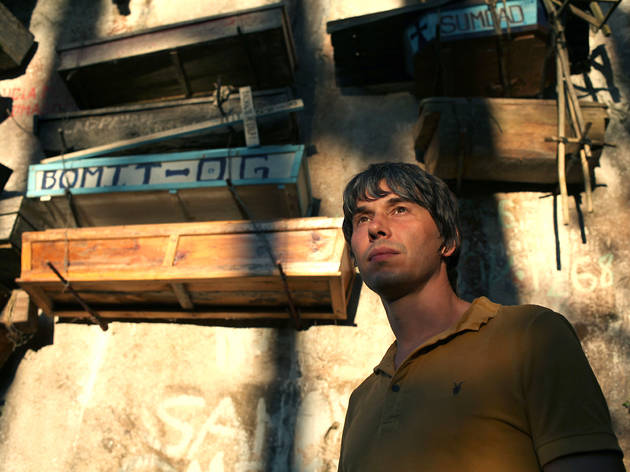 Series one, episode two
For those more accustomed to Brian Cox wading through the hearts of neutron stars or toothily goggling at the spine-bending weirdness of the universe, this new, Earth-bound series in which he wades through the mud of the Mississippi and goggles toothily about the camouflage skills of the octopus can't help but feel like a slight backward step. In and of itself, however, Brian's cheerily awed investigation into the whys and wherefores of life on Earth delivers a more scientific twist on a familiar formula.

Dark, twangy alt.country lopes through the soundtrack as we follow our feathercut Passepartout hooking a catfish, scudding across the Everglades on a fanboat and scuba diving off the coast of California in the company of a mantis shrimp (an unassuming little bottom feeder with a vicious one-inch punch and a bonkers double-trinocular vision) in order to investigate how the senses of taste, hearing and sight have developed. Cox's sweary self-deprecation and the occasional interjection from the film crew keep things buoyant, but ultimately the whole thing feels like a place-holder until Brian's next blast-off into the firmament.
Sponsored listing
Hippodrome Live
A live entertainment venue and late night bar at the Hippodrome Casino, Leicester Square. Today it's somewhere that references the Hippodrome's long, often illustrious past, with performances taking in a varied selection of live music, magic, cabaret, comedy theatre and tribute acts. Expect, then, nights including Mlss Polly Rae's Soho Burlesque Club, Elvis in Vegas, male vocalists The 4Tunes and regular shows from Ratpack in Vegas - including their popular Christmas special. Many evenings are bookable with a pre-theatre meal, too.   Keep an eye out for charity fundraising nights, sports screenings, musical theatre and performances from emerging artists and established stars, too. 
You might also like