10 O' Clock Live
Wed Apr 24, 10-10.55pm, C4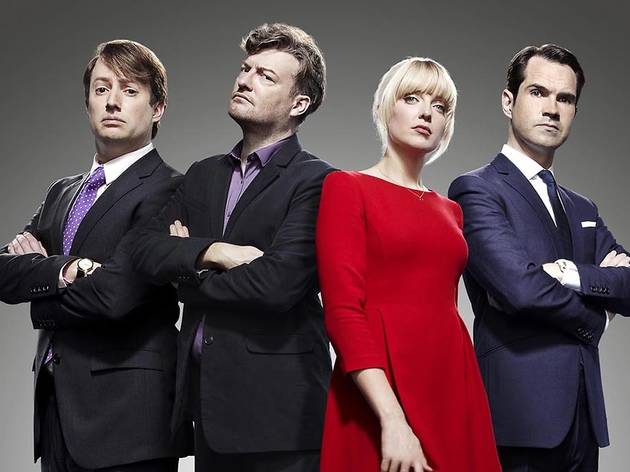 Series three, episode one
A strange one, this. Without ever quite feeling the sum of its talented parts, this satirical current affairs show has made it to a third series. Last time around, certain problems still bedevilled '10 O' Clock Live'. The tone remained unsure and Lauren Laverne still felt a tad underemployed. And yet it continued to be watchable – David Mitchell proved to be a reasonably penetrating interviewer and Charlie Brooker's world-weary plaints are always good value. Plus, any show that has James Delingpole up in arms is all right by us.

This time around, it's probably make or break. '10 O'Clock Live' could establish itself as an irreverent but still sentient alternative to 'Newsnight' (we'd suggest at least one lengthier and slightly more serious news piece per show), or it could drift off towards irrelevance and self-indulgence. For what it's worth, we'd like it to work and there's no reason why it can't.
Sponsored listing
Tang London
Tucked in between the Central YMCA and 24-hour diner VQ, Tang is a blink-and-you'll-miss-it Singaporean noodle joint specialising in dairy-free broth. You can choose between rice, glass or wheat noodles: a nice touch. Chinese newspapers plaster the walls and chef Chen Ng serves straight to communal wooden tables once diners have ordered at the counter.  The rich, spicy broth in a bowl of 'prawn tang' came with a generous dollop of caramelised onions and fat king prawns, though another bowl of gingery 'chicken tang' sadly lacked depth. Portions are huge but expensive (around £11 a pop), so it's best to forgo the pimp-my-soup protein extras (pulled pork ribs, six-minute-egg). If you're really starving, there are generous starters such as crisp battered black bean tofu, which comes piping hot with a tangy, homemade white miso dip; it's a moreish combo. On my Wednesday lunchtime visit, the place was deserted, but staff were sweet-natured and more accommodating than that YMCA next door.
Venue says: "The heat is coming in quickly! Don't worry, pair one of our local Juices from Kent with a cold noodle salad for under £10!"
You might also like