Benefits Britain 1949
Mon Aug 19, 9-10pm, C4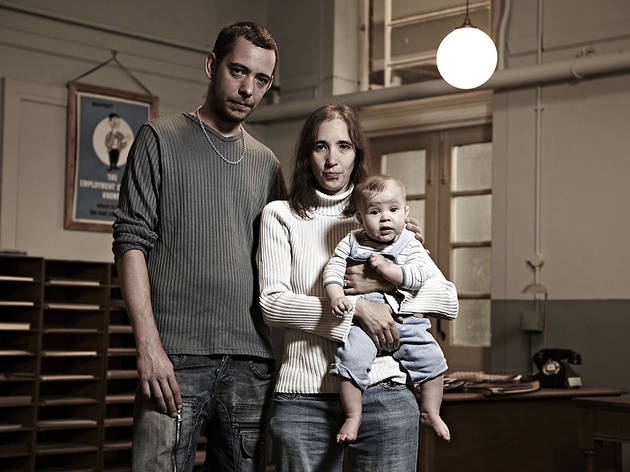 Episode two
The troubling aspects of this series we noted in its first episode take root this week, as immigrant Patson, single mum Nichola and unemployed parents Matt and Heidi go back to Britain's emerging welfare state of 1949. Moral judgements were clearly to the fore back then, as paternalistic Victorian values and nastier things like institutional racism imposed stringent values on single mums, immigrants, the poor and the unemployed.

But the moral judgements being cast in the here and now are equally clear, and occasionally reprehensible in their bolstering of the current government's view of those on social benefits as scroungers and shirkers discouraged from working by living on benefits and in social housing.

The film's interesting in highlighting the things that were actually better for those on welfare in 1949; free childcare for single mums, for example, a job for immigrants, and assistance for families struggling to keep house. But the murky position such flipflopping leaves us in gives the distinct sense of being gently, insidiously manipulated rather than enlightened or informed.
Sponsored listing
Guys and Dolls Parlour
This beauty spot just off Brick Lane opened late 2013 under the patronage of LA-trained primper-to-the-stars Shimol Kanuga. Done up like a 1950s parlour, Guys and Dolls offers a whole range of top-to-toe services, with the most popular (with both men and women) being the waxes. A hi-tec, low-temperature Lycon wax starts from £8 and promises to remove even the shortest, finest hairs and leave you silky smooth. Manicures are also a popular option, with gel polishes available. Owner Shimol is friendly and knowledgeable, with a wealth of aftercare tips to help you get the best out of your treatments. A nice neighbourhood salon.
You might also like