Bradford: City of Dreams
Thu May 9, 8-9pm, BBC2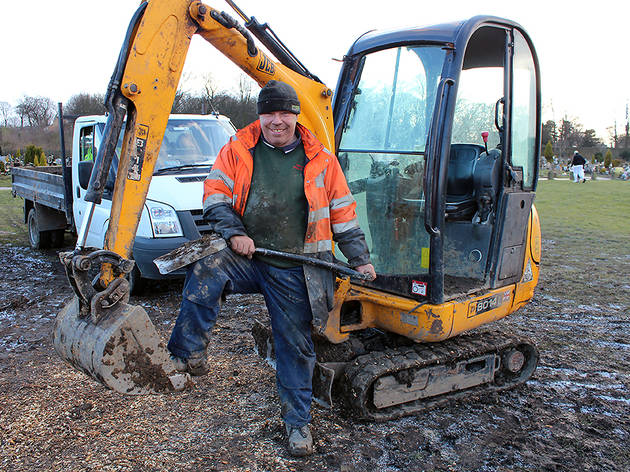 Episode one
Bradford's always been a unique mixture of sturdy northern English virtues and immigrant zeal. Accordingly, it's always been turbulent but vibrant too. Even before the economic crisis, it had experienced problems between its old and new populations – the white Yorkshire hardcore and the Asians who now make up a quarter of the city.

This two-part film is an unashamedly glass-half-full affair, accentuating the positive and emphasising the profits in cultural synergy. There's Graham, who took the trouble to learn a few words of Urdu and is now both builder and gravedigger of choice for the Muslim community. And Rajan, who – in an uncanny echo of the 'Goodness Gracious Me' sketch in which the gang 'go for an English' – is trying to export fish and chips to India.

The jaunty, slightly twee tone – and the decision to ignore certain economic and social realities – will grate on some. But in recent years, we haven't been short of films foregrounding shrill, deluded Islamists or spiteful, pea-brained EDL types. It doesn't hurt to point out that, for the most part, multiculturalism is actually pretty functional.
Sponsored listing
L'Elysee Artisan Café & Patisserie
This Hammersmith café was set up by five friends. It should get quite a bit of custom from those heading to and from London Olympia – it's just over the road.  Savoury items on the food menu include salads such as Thai beef with white cabbage, red onion, tomatoes and broccoli in a lime, ginger and soy dressing, and sandwiches filled with honey-roast ham, emmental, rocket and a honey-mustard dressing, or crayfish with sliced avocado rocket and lemon mayo. Breakfasts sandwiches and pastries also feature.  Sweets include praline and toffee and pecan cheesecakes alongside tiramisu, a dark chocolate and chantilly slice and a strawberry and Champagne mousse. Coffee comes from Union, and is made using a La Marzocco coffee machine. 
Venue says: "We're a great stop if you are at Olympia and need quick, efficient and excellent service with great quality food!"