Drama Matters: Talking to the Dead
Tue Oct 15, 9-10pm, Sky Living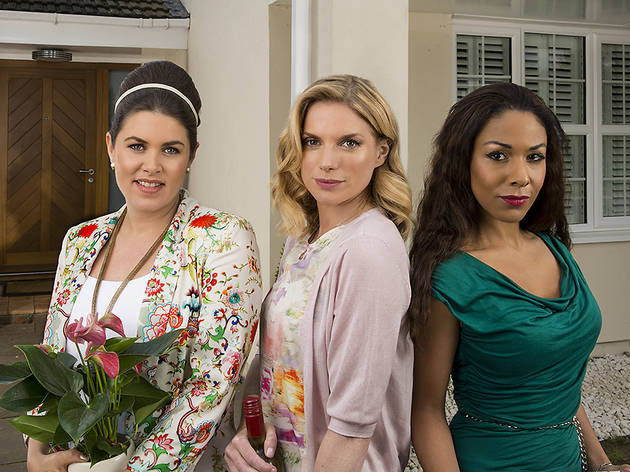 Episode one
This final instalment in Sky Living's patchy but occasionally inspired run of drama pilots is a two-parter, adapted from Harry Bingham's novel of the same name. It stars Sophie Rundle as DC Fiona Griffiths, a young murder cop making her way in Wales by utilising an unusual and disturbing skill – which is none-too-subtly hinted at in the title.

Rundle is excellent – vulnerable, likeable, slightly gauche – and carries the piece with sturdy support from Russell Tovey and the reliably devilish Michael Smiley. The side effect of DC Griffith's gift is a certain mental fragility which makes her easy to root for. The supernatural elements clang a little at time – isn't it usually thus? – but generally, this is a gently absorbing watch.
Sponsored listing
Tea & Crafting
Like tea? Like craft? You'll definitely like this creative joint in Camden. Since it was set up in 2009 Tea & Craft has been teaching Londoners to knit, sew, crochet, embroider and much more. The classes are offered as one-off, drop-in sessions for beginners, as well as courses for those who want to learn a lot more. All materials are included, so all you have to do is pay and turn up.  So successful are these tea-fuelled workshops, that Tea & Craft now run private sessions, too, for hen parties, baby showers and corporate events, as well as afternoon tea birthday parties.