Maison Close
Fri Jun 28, 10-11pm, Sky Arts 1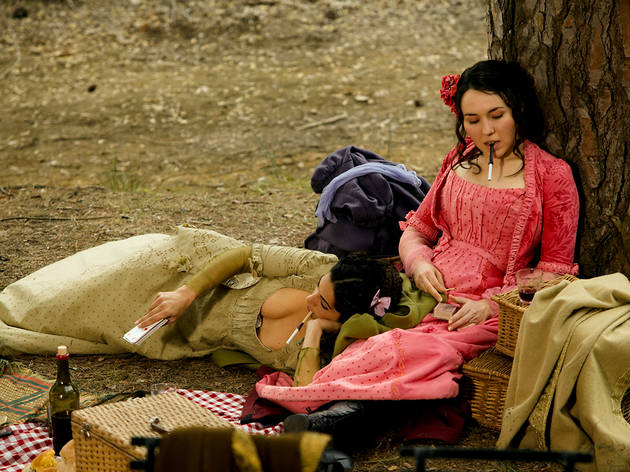 Series two, episode two
Well, that didn't take long. Smooth criminal Mosca, having fortified his position at the brothel, promptly cracks down on both fellow crooks (brandishing their ill-gotten gains a little too gleefully) and potential informers (by tossing them over a balcony). And all the while, he's manoeuvring Hortense towards irrelevance; Valérie Karsenti has almost imperceptibly turned this aloof, vulnerable madam into a near-tragic figure. Although we don't think she'll be content to be obsolete for long…

Slight feelings of ennui and déjà vu hang over tonight's episode (not helped by an obsession with flashbacks), but there's enough going on between the lines to hold the attention. Also, occasional moments of beauty still surface in this ugly business. Tonight, for example, concludes with a mesmerisingly mounted sequence of joy and despair while Vivaldi swells on the soundtrack. But this is starting to feel like a series in repose.

Sponsored listing
Liberation
Scala, Milan and the English National Opera in London? Then have a look round Liberation, the flagship store for rubber innovators Libidex. The shop carries a wide range of off-the-peg clothing for women and men that's ready to wear if you're ready to dare, or commission something custom-made after trying on items to see what flatters and flaunts. Celebrity customers include Julian Clary and Lady Gaga, and Libidex have also worked with fashion houses including Vivienne Westwood, Dolce & Gabbana and the late Alexander McQueen, although they greet everyone who walks through their doors with open arms and a welcome warmer than the inside of a freshly grilled cheese toastie. Libidex is a particularly good label to check out if you're after rubber tights, stockings, socks, or leggings; they were the original pioneers of new ways of tailoring latex legwear that have now become industry benchmarks, and the fit around the legs and feet of their garments is still exemplary. Don't bother checking out hose in every area code – just head to Covent Garden and make your stems stunning at Liberation.
Venue says: "Liberation - the Libidex fetish shop in London's Covent Garden"