Not Going Out
Fri Apr 12, 9.30-10pm, BBC1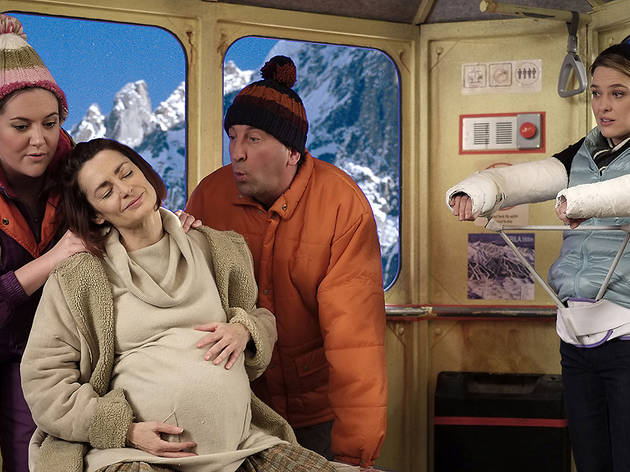 Series six, episode two
This show could have been made at any time in the last 40 years, which should tell you all you need to know. Lee Mack is the Mr Reliable of British comedy and 'Not Going Out' continues to deliver his stock in trade: traditional, unremarkable humour with a high gag density that just about makes up for its lack of real inspiration.

Tonight Lee, Lucy and Daisy go skiing. This episode plays out in real time, entirely inside a cable car which counts as significant stylistic innovation in trad sitcom world. The trio cause a mechanical breakdown, endanger a bird and incur the wrath of the stern eastern European woman with whom they're sharing the ride. Oh, and the woman is pregnant – if you've ever seen a cookie-cutter prime-time sitcom, you can probably imagine where this might be going. It doesn't disappoint.
Sponsored listing
Kusmi Tea
This is the London base of French tea connoisseurs Kusmi. In this neatly packed store you'll find an array of their colourful tins and boxes. If tea is your bag, you could well revel in a visit to Kusmi. Whether you're after a sharp citrus flavour, something spicy or floral, fruity or woody for that matter, you should find it here. They have wellness, detox, classic, iced and more teas in all flavours and sizes.  Gift boxes and accessories are also available at the store, including teapots, mugs and infusers.
Venue says: "Mix-and-match Kusmi Kube teabag gift set! Three for £17 or six for £32 and a complimentary gift box. Offer exclusive to the London store."
You might also like