Secrets from the Workhouse
Tue Jun 25, 9-10pm, ITV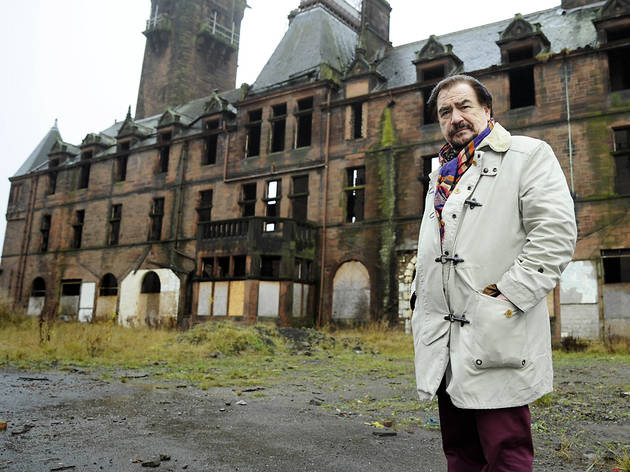 Episode one
While we're pretty sure that, given half a chance, Iain Duncan Smith would reopen them in an heartbeat, this two-part documentary makes a compelling argument for the welfare state ahead of the workhouse.

These Victorian institutions were deliberately monstrous, brutal and terrifying; all the better to shame the undeserving poor into standing on their own two feet. People like Patrick Cox, who was left a single father at 40 while already physically disabled and stricken with bronchitis. The workhouse did for his sanity too – he wound up in an asylum. Fortunately, his great grandson, the actor Brian Cox, is on hand to furiously defend his honour.

As you may have surmised, these films use celebrity involvement to make their point – look out for Fern Britton and Charlie Chaplin's great-granddaughter Kiera too. This could seem like lazy populism but actually, it works fine, serving to humanise what, a mere century ago, was a routine horror for a sizeable chunk of the population. A timely reminder that, however much politicians might demonise people in poverty, a humane safety net is a minimum requirement of any society worthy of the name.
Sponsored listing
Goodman Mayfair
'Bringing the New York steakhouse to London.' Not the most original brief, but this (Russian-owned) newcomer has a decent stab at bringing Manhattan to Mayfair: dark-wood panelling, inviting leather booths, a bar counter running the length of the restaurant, and staff so chatty and involved in your order they practically sit down to eat with you. (Our waiter gave us a five-minute wine discourse, talking through the choice of 20-odd bottles on the red-heavy list.) If the server did pull up a seat, you wouldn't be happy to share the excellent steak – be it a 250g fillet, superbly rich and tender, or a less subtle 400g 'Goodman ribeye' from the US, rippled with delicious golden fat. We used the chips, thick and salty, to soak up excess juices from the meat; the classic American side dish, creamed spinach, made an excellent further accompaniment, softening the strong flavours. If a starter of rocket salad with pine nuts and roasted tomatoes was forgettable, it was our fault for ordering boringly; likewise an apple tart for dessert – we wanted to concentrate on the top-quality meat for mains. Is Goodman a bit of NY in LON? Pretty close.