The Apprentice
Wed Jul 10, 9-10pm, BBC1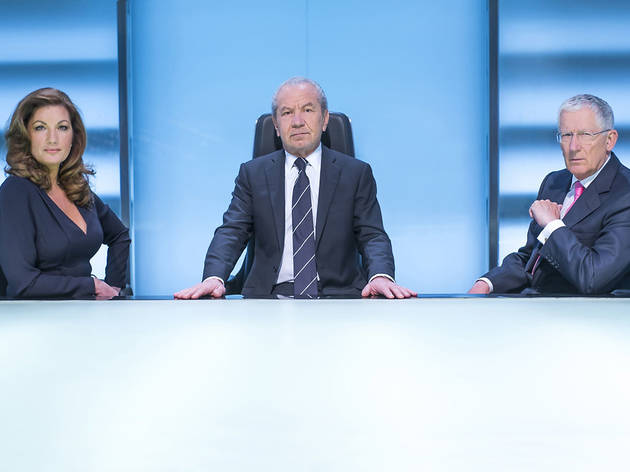 Series nine, episode 11
Margaret Mountford is looking quizzical. And no wonder. 'You studied the greats of human history and cherrypicked their knowledge. And as a result of that, your role model is David Beckham?' Yes, it's time for the interviews, surely the thinking sadist's favourite stage of the whole 'Apprentice' process and certainly the moment at which any carelessly constructed dream is liable to turn to dust. As indeed, three will do tonight.

A slight twist this year as one Claudine Collins appears among the nominated friends of Sugar. Her role appears to be to ignore business and assess character. We can think of several contenders past who we'd have loved to see wander into her crosshairs. Still, look forward to several thoroughly entertaining moments of idiocy which range from confusing profit and turnover to being forced to back up a careless boast about speedy Rubik's Cube solving.
Sponsored listing
Preem
This Brick Lane curry house is one of the oldest going around these parts, having originally set up shop here back in 1963. It's a big spot, too, capable of catering to 200 hungry mouths.   The menu is peppered with curry house crowd-pleasers – think butter chicken, lamb korma, masala dosa, vegetable dansak and prawn jalfrezi. Keep an eye out, though, for less well-known dishes such as lemon chana lamb or chicken khaiber - a dish of half a spring chicken cooked in the tandoor then served in a tomato and fresh garlic sauce. And if you want to know how they cook them? Sign yourself up for one of their weekly cookery classes. 
Venue says: "Come and enjoy all the favourites at our Brick Lane curry house until 1am every night!"