The Revolution Will Be Televised
Sun Nov 10, 10.25-10.55pm, BBC3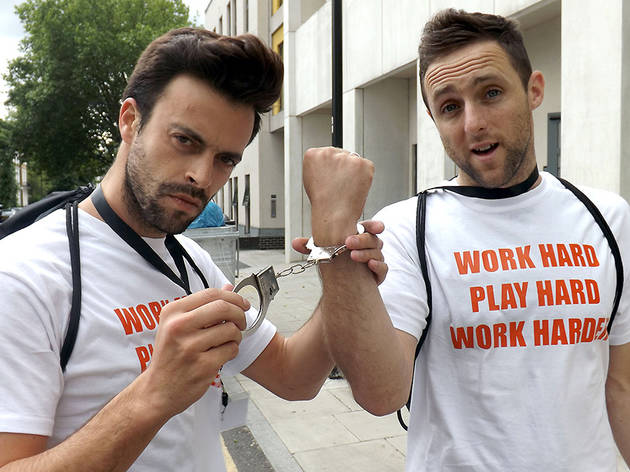 For a start, they usually pick good targets – a glance at a list of PR company Bell Pottinger's recent clients suggests they're deserving candidates for the kind of treatment they receive here – but also, there is so little current TV with a remotely subversive agenda.

If you suspect that keeping calm and carrying on has become shorthand for enduring – without complaint – any amount of shit being dumped on us by government, vested interests and high finance, this is for you. 'The Revolution Will Be Televised' isn't subtle, but maybe it doesn't need to be. Maybe it's enough to know that someone's still awake.
Sponsored listing
Lockside Camden
A canalside gastro-bar in Camden that serves cocktails, burgers and hosts regular club nights throughout the week.  
Venue says: "Happy hour every Friday. Half-price bottles of prosecco (just £15) and buy one get one half-price on Camden Town Brewery Hells and Pale Ale."