Vicious; The Job Lot
Mon May 6, 9-10pm, ITV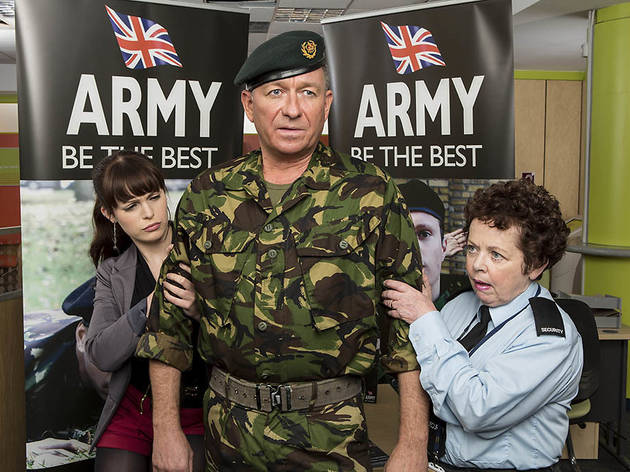 Series one, episode two and series one, episode two
The domestic squabbling of two elderly gay men does still feel like an admirably subversive concept for an ITV primetime sitcom. But everything else about this series is traditional and generic to the point of tedium. Maybe the idea was to impose broad humour on to what some still consider to be a niche lifestyle. But most of 'Vicious' is not so much broad as played-out and redundant. The canned laughter; the telegraphed sight gags; the rigidly choreographed scenarios. The performers (particularly the magnificent Frances de la Tour) are the best things about 'Vicious' but, all in all, it feels like a well-intentioned throwback.

'The Job Lot' is slightly better but still no great shakes. Once again, from Jo Enright's thwarted office shrew Angela to Russell Tovey's charmingly gormless Carl, it's the performances that save the day. The job centre setting is used to making a few sneakily pertinent points about targets culture and the disregarded human implications of unemployment – tonight featuring the always-amusing Martin Trenaman as an estate agent who baulks at commuting six hours a day to work in a bar. But otherwise, it's a simple workplace comedy recast for the austerity age.
Sponsored listing
The Duke of Sussex
Just a stone's throw away from Waterloo, The Duke of Sussex is a comfortable pub with a decent South Bank location. There's old school décor such as checked carpets and rustic furniture that give the place a slightly Victorian feel, not to mention the open fires that roar away in the winter months. Food here is simple, inspired by pub grub of times gone by and cooked over open fires when possible. Sample the chargrilled peas with chilli, lemon and salt for a slightly unusual starter and choose from a quarter, half or whole chicken cooked on a spit over charcoal to carry on the theme.  A decent selection of beers is on offer and if that wasn't enough to tempt you, get your thinking cap on every Monday night with the Duke's pub quiz.
Venue says: "In a hurry? Grab our lunchtime quickie, Monday-Friday, two-course set lunch menu."
You might also like