20 of the worst Oscar winners in history
Tom Huddleston lists the least deserving Academy Award winners.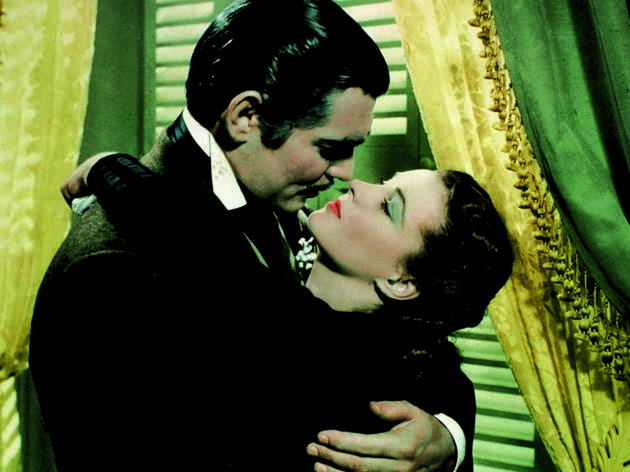 1/20
Victor Fleming for Gone with the Wind (1939)Best Director, 12th Academy Awards, 1939 A problematic win on two counts: firstly, because Fleming wasn't the only director on the film (George Cukor was replaced three weeks in, while studio employee Sam Wood occupied the chair when Fleming temporarily stormed off) and secondly because this sweeping adaptation of Margaret Mitchell's arguably racist novel doesn't really stand up to modern scrutiny. It could've been... John Ford for Stagecoach, Frank Capra for Mr Smith Goes to Washington, William Wyler for Wuthering Heights.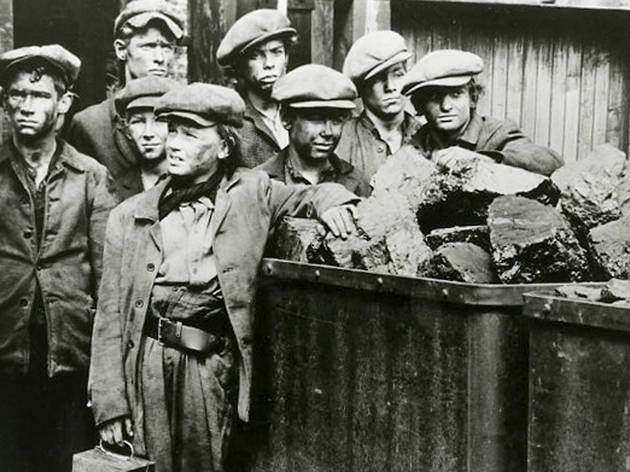 2/20
How Green was My Valley (1941)Best Picture, 14th Academy Awards, 1941 Of all the John Ford masterpieces that could have won Best Picture, why this hokey, unconvincing tale of strike action set in the Welsh valleys but shot in Malibu Canyon was the one to go the distance is anybody's guess—especially considering the phenomenal competition. It could've been... Citizen Kane, The Maltese Falcon, Sergeant York.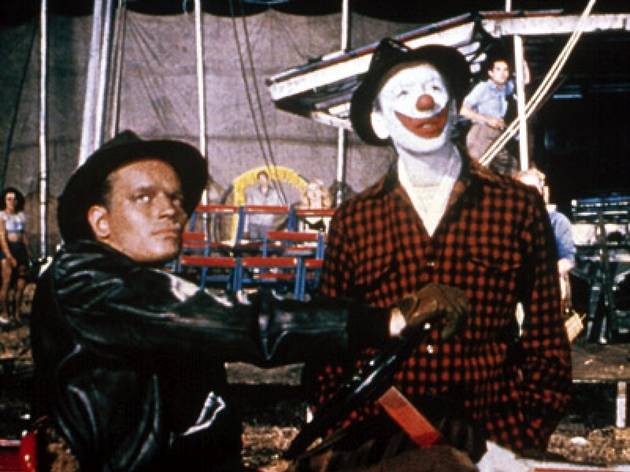 3/20
The Greatest Show on Earth (1952)Best Picture, 25th Academy Awards, 1953 Legendary producer-director Cecil B. DeMille may be one of the key figures in the history of American cinema, but that doesn't mean his films were all great. Gaudy circus story The Greatest Show on Earth may have packed them in at the box office, but you'd be hard-pressed to mount a strong artistic defence of this trashy, overlong epic. It could've been... The Bad and the Beautiful (not nominated), High Noon.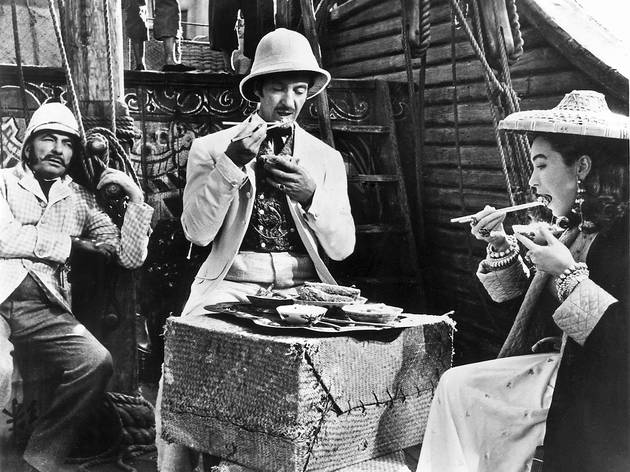 4/20
Around the World in 80 Days (1956)Best Picture, 29th Academy Awards, 1957 Sometimes the Academy don't just get the winners wrong, but the whole damn ceremony: in 1957, while the likes of The Searchers, Written on the Wind and Forbidden Planet were wowing audiences at home, with The Ladykillers, La Strada and Seven Samurai on release worldwide, the Academy saw fit to reward this turgid family romp, while the nominees were rounded out with epically tedious crud like Giant, The King and I and The Ten Commandments. It could've been... A year to remember.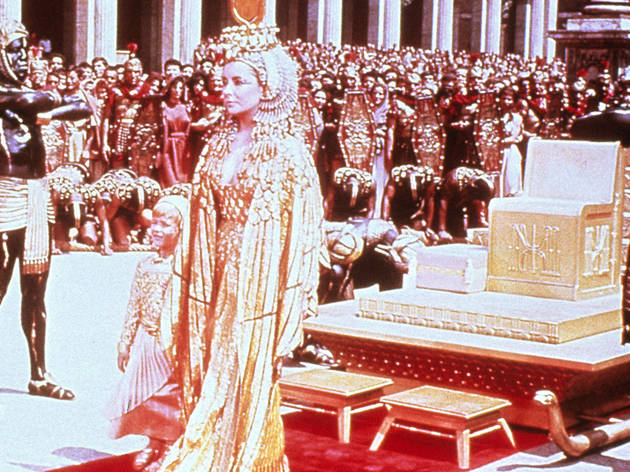 5/20
Leon Shamroy for CleopatraFor Best Cinematography, 36th Academy Awards, 1963 That this bloated, tedious and wildly overpriced historical epic took any awards at all is disgraceful, but the one which really sticks in the craw is Cinematography. Not only does the film look like it's been shot through a veneer of blancmange, but it triumphed over arguably the most visually sumptuous film ever made, The Leopard, which wasn't even nominated. It could've been...The above, 8 ½ (not nominated) or Irma La Douce.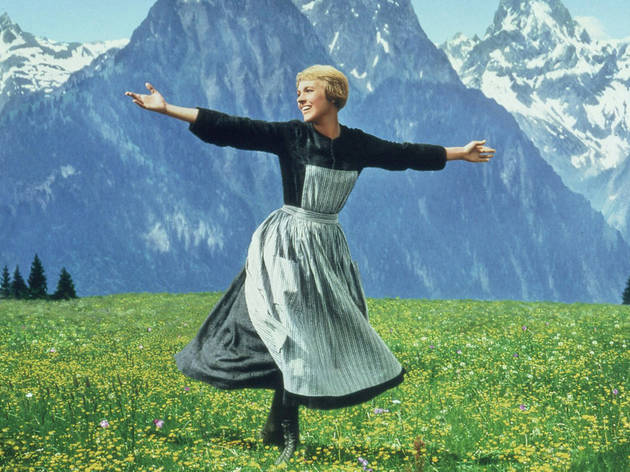 6/20
The Sound of Music (1965)Best Picture, 38th Academy Awards, 1965 The mid-'60s were a grim time for Hollywood both artistically and economically, as reflected by a truly lacklustre brace of Best Picture nominees at the 1966 awards: alongside Robert Wise's excruciatingly cheerful nuns 'n' Nazis romp were ranged the likes of Doctor Zhivago, Darling and something called A Thousand Clowns. It could've been... Um… Von Ryan's Express?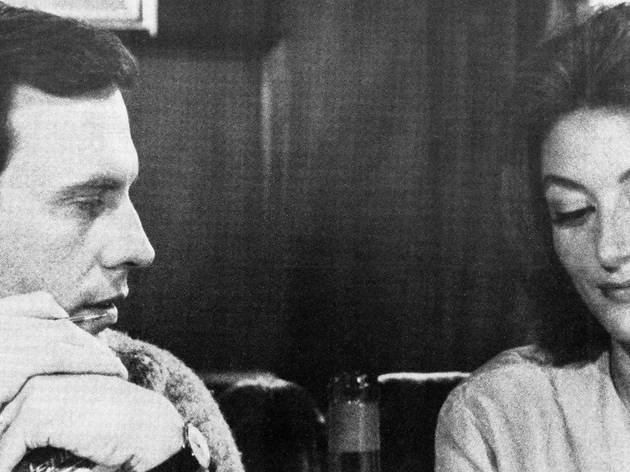 7/20
Une Homme et une Femme (1966)Best Foreign Language Film, 39th Academy Awards, 1966 It may have looked slick, exciting and frightfully modern at the time, but Claude Lelouch's paper-thin romantic romp now seems trite, dated and disgustingly self-satisfied—as relentlessly annoying as its twittering oh-so-French theme song. It could've been... The Battle of Algiers, Loves of a Blonde.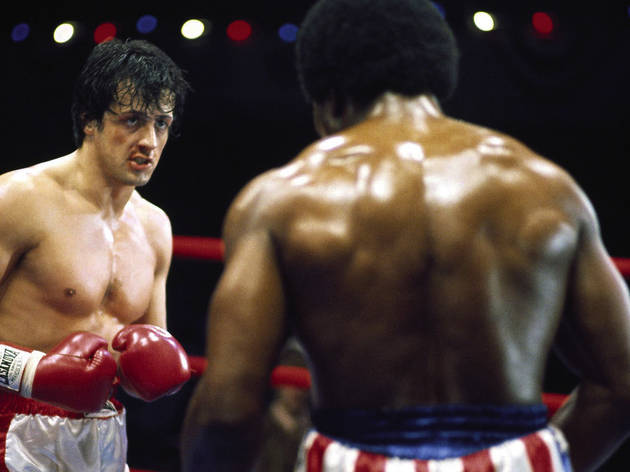 8/20
John G. Avildsen for RockyBest Director, 49th Academy Awards, 1977 We've nothing against Rocky—it's a solid slice of old-fashioned underdog wish fulfilment—but could the Academy really justify the decision to grant it not just Best Picture but the directing award for journeyman John G. Avildsen, whose ensuing career—The Karate Kid trilogy, anyone?—only makes this award seem all the more ridiculous. It could've been...Alan J. Pakula for All the President's Men, Martin Scorsese for Taxi Driver (not nominated) or Sidney Lumet for Network.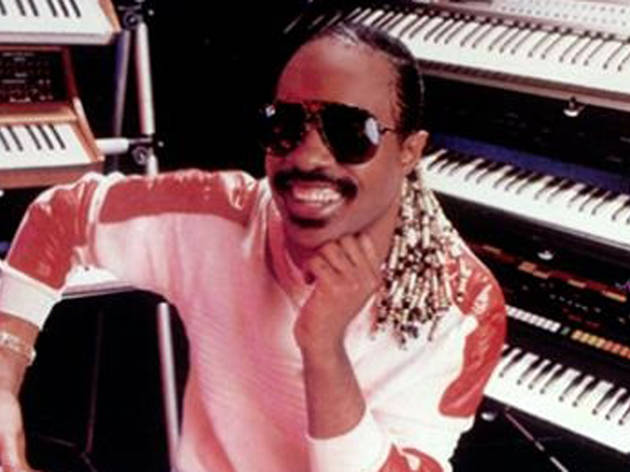 9/20
"I Just Called to Say I Love You" by Stevie Wonder, from The Woman in RedBest Original Song, 57th Academy Awards, 1985 Everyone loves Stevie Wonder, and with good reason, but even before the song was verbally lambasted by John Cusack in High Fidelity, it was widely accepted that this drippy, cloying romantic ballad is one of the soul pioneer's low points. It could've been...Footloose, Ghostbusters, Against All Odds, Purple Rain.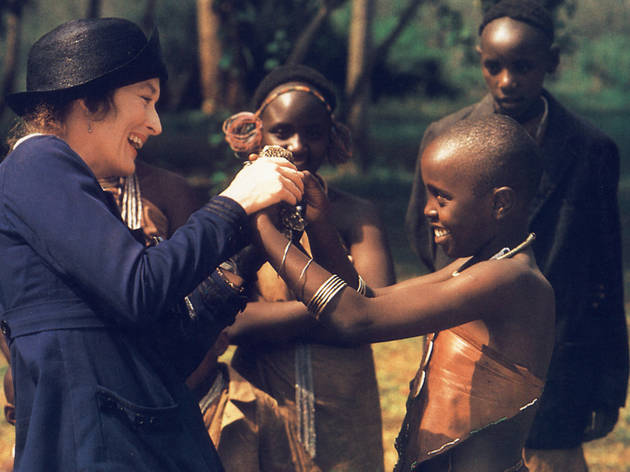 10/20
Out of Africa (1986)Best Picture, 58th Academy Awards, 1986 In the mid-'80s, the Academy suddenly became obsessed with dishing out heaps of awards to grandiose, sweeping tales of life in foreign lands: see Gandhi, Platoon, and The Last Emperor. While each of those films is defensible, the same can't really be said of this tiresome, glacially-paced colonial romance. It could've been... Witness, Ran (not nominated), Prizzi's Honor.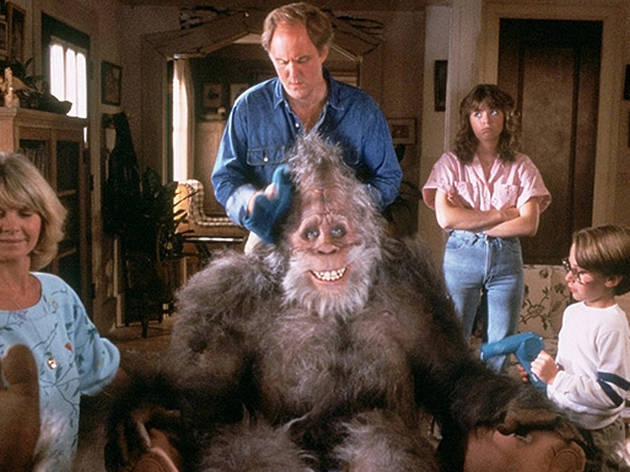 11/20
Rick Baker for Harry and the Hendersons (1988)Best Makeup, 60th Academy Awards, 1988 "Academy Award winner Harry and the Hendersons" must be one of the oddest accolades ever devised, but it's nonetheless true. The make-up fraternity may simply have been rewarding FX legend Rick Baker for past achievements, but whatever their reasoning, this dire family monster-com had no right to be within sniffing distance of awards glory. It could've been... Absolutely anything else.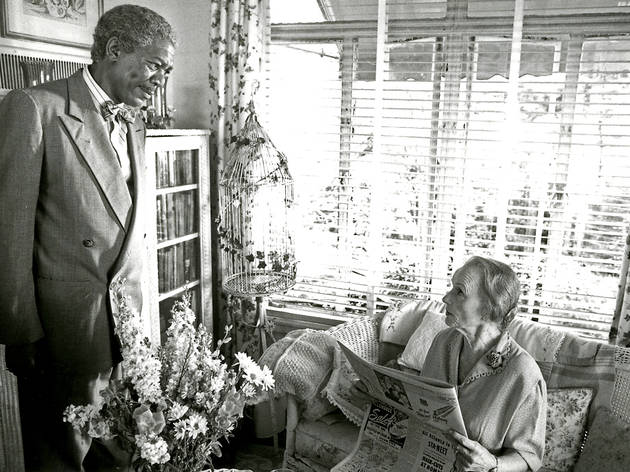 12/20
Driving Miss Daisy (1990)Best Picture, 62nd Academy Awards, 1990 Sometimes the Academy seem to enjoy making things difficult for themselves. To nominate this good-natured but worryingly old-fashioned race-relations weepie rather than Spike Lee's dynamic, challenging Do the Right Thing was insult enough. To then give crotchety old Miss Daisy four awards including the big prize was an unforgiveable injury. It could've been...The above, or My Left Foot, Dead Poets Society, Born on the 4th of July.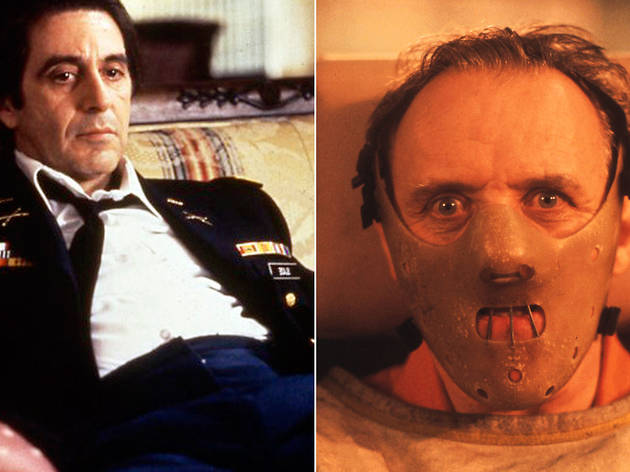 13/20
Anthony Hopkins for The Silence of the Lambs, Al Pacino for Scent of a Woman Best Actor, 64th and 65th Academy Awards, 1992, 1993. Wild overacting has always been a surefire hit with Academy voters, but this double-thick feast of juicy ham took it to new heights. Anthony Hopkins seems to be blending Bela Lugosi and William Shatner in his lip-smacking turn as conveniently named Hannibal "the Cannibal" Lecter, while Al Pacino simply marches about scaring pigeons by yelling "Hoo-ha!" at the top of his voice. Great actors, ridiculous performances, Oscar glory. It could've been...Robert De Niro, Robin Williams (1992), Clint Eastwood, Denzel Washington (1993).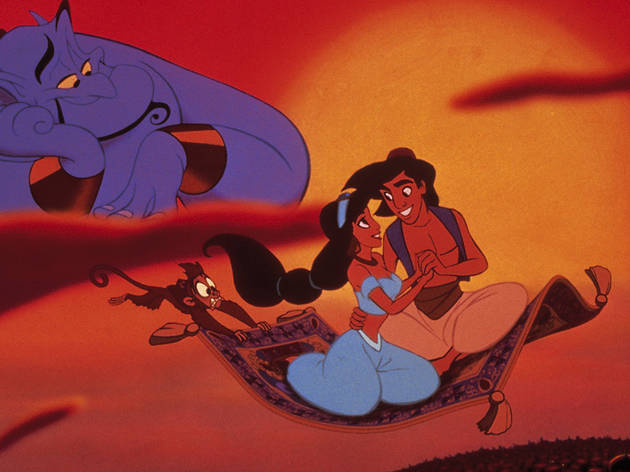 14/20
Three drippy ballads from DisneyBest Song, 65th, 67th and 68th Academy Awards, 1993, 1995, 1996 In the mid-1990s, the Walt Disney Company exerted a stranglehold over the Best Song category, resulting in wins for three unlistenably schmaltzy ballads—"A Whole New World" from Aladdin, "Can You Feel the Love Tonight?" from The Lion King and "Colors of the Wind" from Pocahontas—each of which combine lowest-common-denominator lovelorn lyrics, hideously catchy melodies and slushy string-based instrumentation. It could've been... Anything by Randy Newman.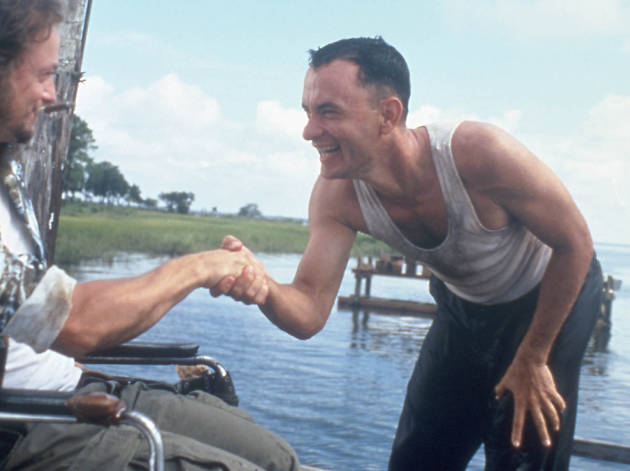 15/20
Forrest Gump (1994)Best Picture, 67th Academy Awards, 1994 America loves to pat itself on the back, but this slick, saccharine, deeply reactionary nostalgia-fest is one giant leap too far. Tom Hanks gives a dead-eyed, inexplicably Best Actor-winning performance as the dullard man-child whose simple, old-timey wisdom inevitably gets the better of revolutionaries, counterculturists and those pesky Vietnamese. It could've been: Pulp Fiction, The Shawshank Redemption, Quiz Show.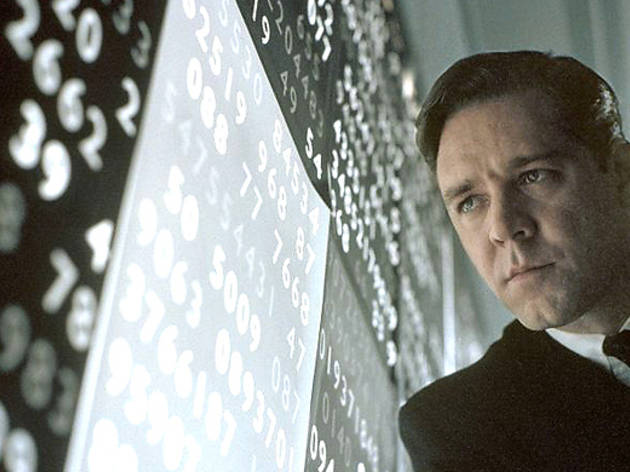 16/20
A Beautiful Mind (2002)Best Picture, 74th Academy Awards, 2002 By the late '90s, it seemed the Academy had decided to avert any chance of controversy by doling out awards to the blandest, most inoffensive movie they could find (see also: Shakespeare in Love, Titanic, Chicago). The worst offender in this category has to be Ron Howard's entirely forgettable maths 'n' madness biopic, a disease-of-the-week TV movie which somehow escaped into the multiplex. It could've been... The Fellowship of the Ring, Gosford Park, Mulholland Dr (not nominated).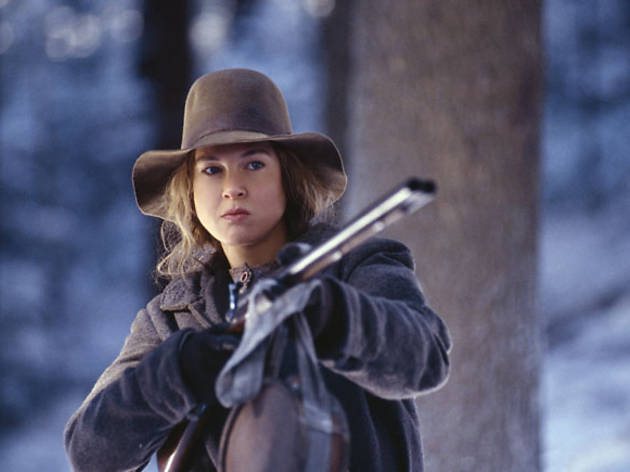 17/20
Renee Zellweger for Cold Mountain (2003)Best Supporting Actress, 76th Academy Awards, 2003 Proof that it's possible for a single supporting performance to sink an entire film, Renee Zellweger's slack-jawed, fish-faced female-Forrest-Gump ruined this otherwise decent landscape drama from Anthony Minghella—but the Academy saw fit to reward her nonetheless. It could've been...Patricia Clarkson in Pieces of April, Shohreh Agdashloo in House of Sand and Fog.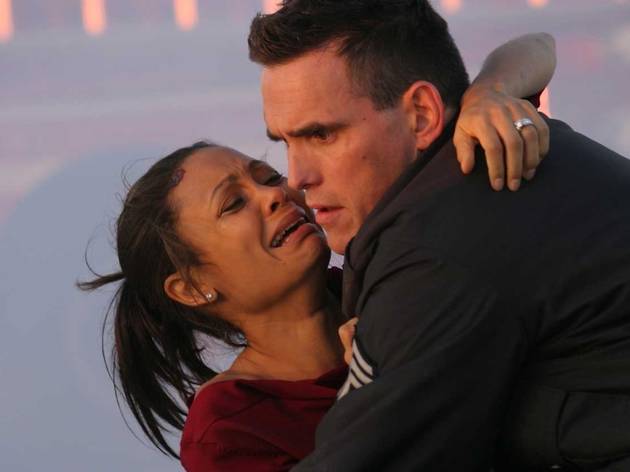 18/20
Crash (2005)Best Picture, 78th Academy Awards, 2006 2005 was the year politics returned to Hollywood, with the Middle East (Munich), gay rights (Brokeback Mountain) and America's troubled political history (Good Night and Good Luck) all on the agenda. Crash was a political film too, but in the lily-livered, hand-wringing, don't-say-anything-unless-you-say-something-offensive-by-mistake vein—so of course it snatched the big prize.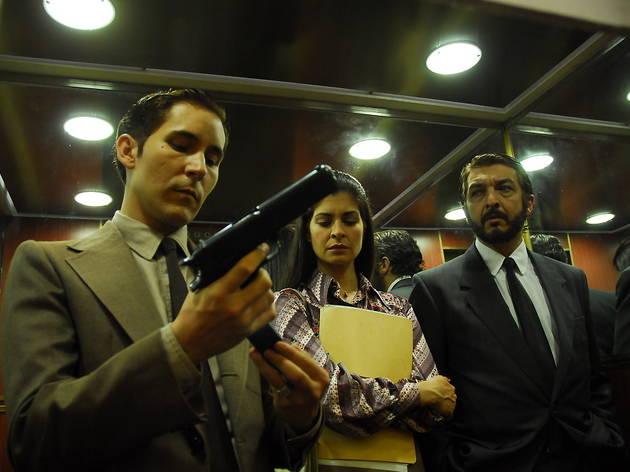 19/20
The Secret in Their Eyes (2010)Best Foreign Language Film, 82nd Academy Awards, 2010 Seems like the Academy got their definition of "best" completely upside down when they opted to garland Juan José Campanella's overwrought and near-farcical Argentinean pseudo-political potboiler with an award. Sure, it was a popular hit at the box office, but if you're saying it's even an eighth as good as The White Ribbon or A Prophet, then you need to have serious words with yourself. It could have been...Either of the above.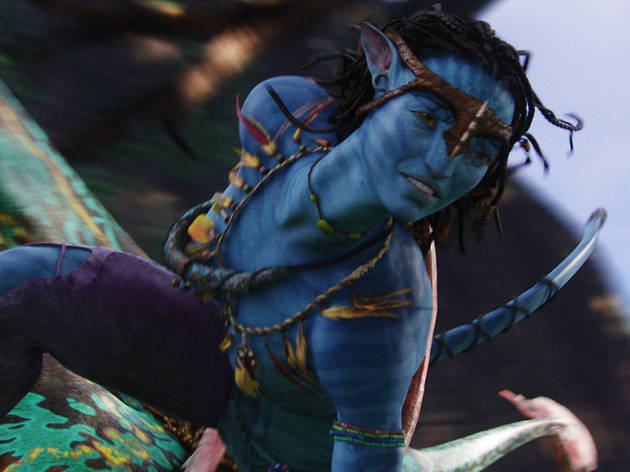 20/20
Mauro Fiore for AvatarBest Cinematography, 82nd Academy Awards, 2010 How can a film made on a computer win an award for Cinematography? Would Toy Story be equally eligible? And even if it wasn't the product of 10,000 keyboard-bothering nerds rather than one experienced cameraman, the fact remains that Avatar may be slick and action-packed but it's not a particularly lovely film to look at, unless you're a big fan of puce green and baby blue. It could've been...The White Ribbon. End of story.
It's Oscar season once again—and while Academy members scratch their heads trying to decide which of this year's crop of worthy titles deserves to take home the big prize, we trawl the archives to uncover the worst Oscar offenses of all time. From the film that beat
Citizen Kane
for Best Picture to the time
Harry and the Hendersons
walked away with a handful of gold, here are all the Academy's biggest blunders in one handy list.
This is by no means a definitive rundown of all of Oscar's shoddy decisions—we didn't even have room to mention Celine Dion or Chicago—so if you really, really hate Titanic or really, really love Forrest Gump, tell us about it in the comments box below.
RECOMMENDED:
More coverage of the
86th Academy Awards