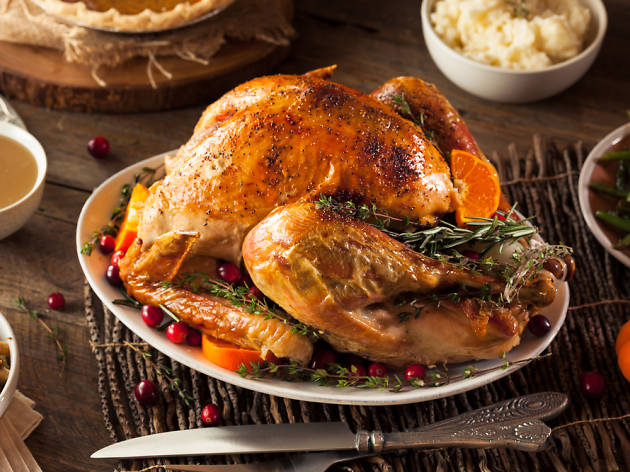 Thanksgiving in Madrid
Madrid has celebrated Halloween, and Christmas with Santa Claus, so why not join in on the glorious feast that is American Thanksgiving, on Thursday, November 24?
Traditionally in Spain the locals dress up in costumes for Carnival in February, but in recent years they've joined in on Halloween in October as well. And whereas Kings' Day on January 6 has always been bigger than Christmas, lately Santa Claus has made nearly as many appearances as Balthasar, Melchior and Gaspar. So, what with the sales on for the imported Black Friday, why not celebrate American Thanksgiving the day before, on the fourth Thursday of November, which this year is the 24th. Whether you're an American in Madrid or you just really like turkey with all the trimmings, here are some spots that are cooking up special meals to make you feel right at home and fill you to the brim.
DIY Thanksgiving dinner
Whether you're an American living in or passing through Madrid or you're a fan of American foods, you'll revel in what Taste of America has to offer. It was the first shop in Madrid to specialise in American products, having opened more than 20 years ago, and since then it hasn't stopped growing. So much so that these days you can find more than 2,000 products from the USA including brands such as Pepperidge Farm, Celestial Seasonings, Newman's Own, The Jelly Bean Factory, Little Miracles, Tyrrell's Potato Chips and Mississippi Belle, among so very many more. It's also a great place to go when you're looking for ingredients that are hard to find in local supermarkets, perfect for celebrating special occasions like the Fourth of July or Thanksgiving. You'll find various locations throughout Madrid.
Best selling Time Out Offers