What to do in Embajadores, Madrid's coolest neighbourhood
The barrio of Embajadores is home to some of Madrid's most exciting festivals and nightlife, great eats and drinks, and so much more
What's the deal with Embajadores?
No neighbourhood in Madrid is as lively and diverse as Embajadores. Florists arranging their bouquets for sale coexist in Tirso de Molina square with Okuda's street art. Next to the Indian restaurants that have been popping up around Calle de Lavapiés, you'll find traditional eateries like the legendary Melo's, where punters gather to order their famous zapatillas (two slices of bread, as large as a skateboard, stuffed with heaps of lacón pork and tetilla cheese). Embajadores is home to neighbours who have lived here forever, young people new to the area, and plenty of creative energy that feeds a dynamic cultural. In early May you'll find CALLE Lavapies, an event in which dozens of urban artists decorate the facades of landmark bars and shops. In August it's all about summer parties. And in October, eat your way through the neighbourhood during the Tapapiés tapas festival, one of the most delicious gastronomic events of the year.
C.A.L.L.E. Lavapiés, Madrid
If you only do one thing
Be sure to visit the city's most amazing cultural centre, La Casa Encendida. Its schedule features exhibitions, festivals, films, live music, conferences and things to do for kids. During the summer, a spectacular terrace opens up, where they put on concerts, performances and outdoor film cycles.
Go off the beaten track
Sala Equis was one of the last adult cinemas in Madrid. A couple of years ago it was transformed into an incredible bar, kitted out with lounge chairs, neon lights and plenty of plant life. Upstairs there's a small cinema upholstered in red that shows a fantastic programme of alternative films.
On a rainy day
Why let a bit of the wet stuff stop your enjoyment of the Spanish capital when you can get lost in one of the city's many museums. Discover the masterpieces in the Centro Nacional de Arte Museo Reina Sofía, for example, where you can feast your eyes on Picasso's famous Guernica, a painting that will take your breath away.
On a sunny day
If it's Sunday and the weather's fine, you've got join in the bustling crowds searching for treasures in the Rastro, a weekend flea market where vendors hawk something for everyone: clothing and accessories, toys, furniture to restore, crafts, second-hand curiosities, and real works of art.
Get cultured
Embajadores is home to El Pavón Teatro Kamikaze, our favourite theatre in all of Madrid, and in whose cafeteria you're bound to find actors having a beer after rehearsals. If you're after a second-hand vinyl record, Bajo el Volcán is where you want to be. And in the Mercado de San Fernando, check out the very cool little stall La Casquería, where they sell books by weight.
Stay up late
A great night out is guaranteed in Embajadores. You've got Medias Puri, a subterranean club that's underneath the Teatro Nuevo Apolo, with a 'secret' entrance via a staircase decorated with fluorescent mannequin legs. Another option is Club 33, a nightclub with plenty of history. And if you head to El Juglar, you're sure to find a fun concert.
Eat here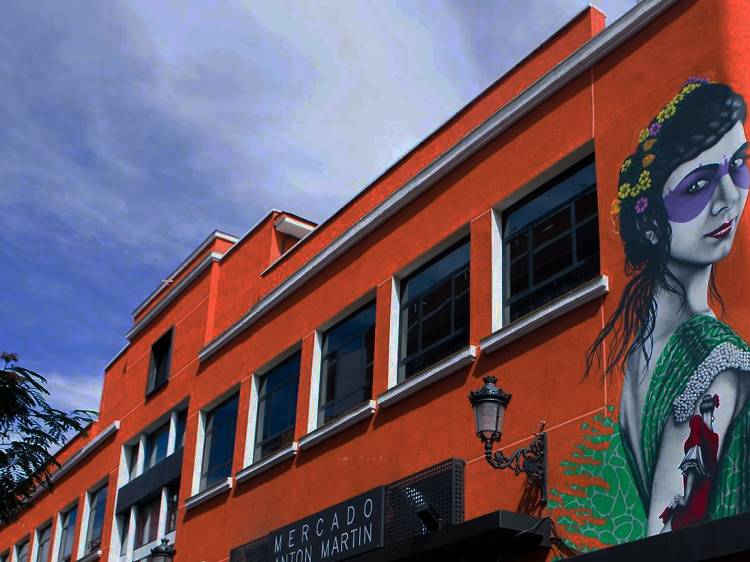 Mercado de Antón Martín
Embajadores boasts two gastro markets where you can fill your boots without busting your budget. First up is the Mercado de San Fernando, where you can step up to Rincón de Manolo: a butcher's shop from Monday to Friday, at the weekend it'll serve you a delicious sirloin or Iberian ham montadito (think tapas on bread) along with a small bottle of beer for just €5. Your other neighbourhood market is the Mercado de Antón Martín, home to Yokaloka: one of the most famous Japanese eateries in the city.
Outside of the markets, we recommend a visit to Los Chuchis, a cosy English restaurant with a shepherd's pie to write home about. If you fancy Italian, go to Nina and order the best spaghetti carbonara this side of the border. A set lunch menu at Badila is a good way to discover some of the most traditional Spanish recipes, from stews such as local speciality cocido to callos (tripe) and mollejas (gizzards).
For breakfast or the perfect snack, you can't miss at Adorado Bar. For dinner, book a table at Toga, where they'll whip you up a ceviche with avocado sauce that will leave you speaking in tongues.
Drink here
Madrid is a big beer town, and Embajadores is no different. But if you're after a cocktail, you won't be disappointed. Your best bet is Ciriaco Brown, a spot that mixes the comfort of a classic cocktail bar with touches of local flair: the columns, for example, are decorated in wood from antique furniture, and all the upholstery is a homage to the past. Another good alternative is La Estrecha de Lavapiés, where, in addition to excellent drinks, they liven up the nights with DJ sessions and other surprises.
The design bar of the Reina Sofía museum, NuBel, welcomes visitors with sophisticated interior design and occasional live music performances. If you can't go out without your wine, drop by La Fisna for a simple but carefully chosen menu.
For something less refined and more casual, try Bodegas Lo Máximo, the perfect bar for a few beers or a long drink with friends. The only problem is its survival is currently threatened by a British investment fund – go now before it's too late.
How to get there

Lavapiés Metro Station, Madrid
The metro is the best way to get around Madrid. Within Embajadores there are four stations: Tirso de Molina, Embajadores, Lavapiés and Antón Martín. And you'll be near enough if you get off the metro at Estación del Arte, La Latina or Sol.
What else is nearby?
Embajadores is bang in Madrid's city centre, which puts it in a strategic location. From here you can easily discover the Mercado de la Cebada in La Latina, where there's always a good deal on shellfish on Saturdays. If you need some fresh air, you're not far from the famous and incredible El Retiro park. Just opposite La Casa Encendida cultural centre is the Circo Price theatre. And if you're in Tirso de Molina, you've only got to walk a few metres to get to Plaza Mayor, one of the biggest visitor hubs in the city.
Discover the best things to do in Madrid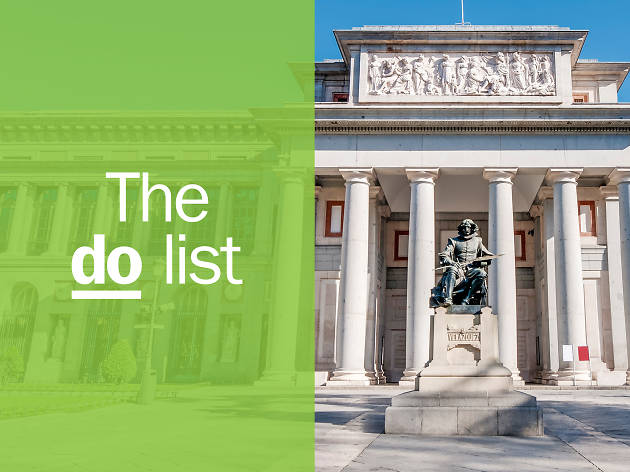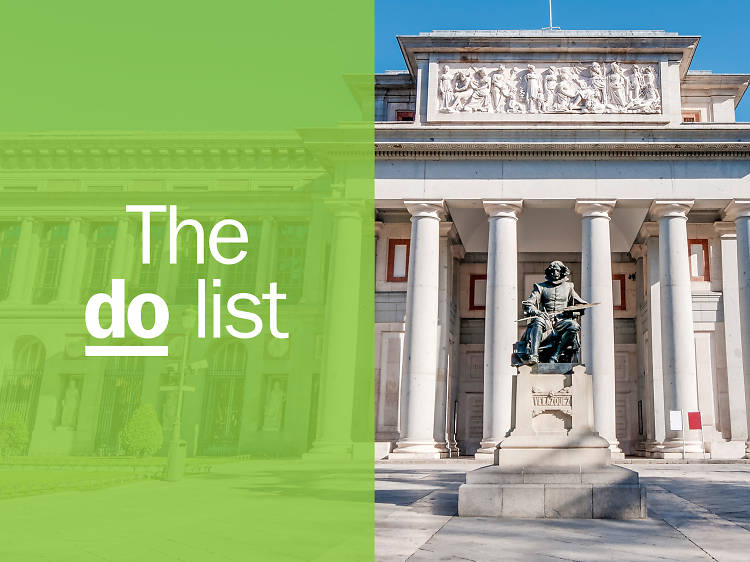 They're hubs of culture, entertainment and fun. Corners of the city where you can enjoy a brief escape from the fast pace of urban life, either alone or in great company. Among these restaurants, cafés, rooftop terraces and nightclubs are classics that have stood the test of time as well as fresh hot spots that have found their way quickly onto the scene.