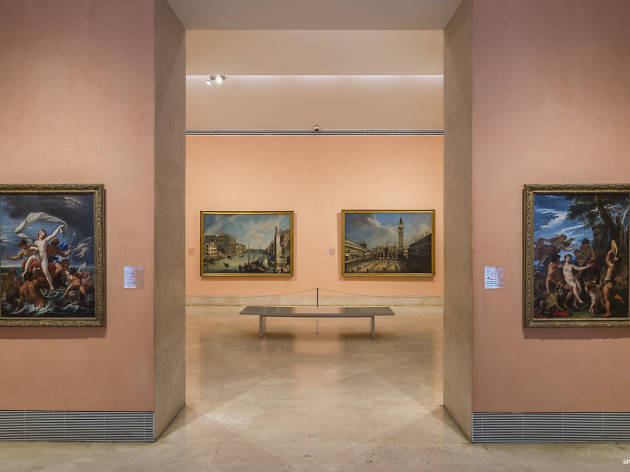 Five reasons to visit the Museo Nacional Thyssen-Bornemisza
Every trip to Madrid has to include a visit to this landmark art museum
Got your Madrid checklist ready? Mouthwatering tapas and classic local dishes; excellent shopping opportunities; incredible nightlife. And, of course, unmissable world-class art at the Museo Nacional Thyssen-Bornemisza. Created in 1992, the museum has established itself as one of the Spanish capital's must-see sights thanks to an incredibly wide-ranging permanent collection, a dedication to captivating temporary exhibitions, special offers and activities for younger art fans, and fabulous places for a drink or meal. Open every day of the week and found at the heart of the city close to numerous cultural and other attractions, the Museo Nacional Thyssen-Bornemisza deserves to be at the top of everybody's Madrid to-do list. Still not sure? Read on for our five reasons that explain why you have to go!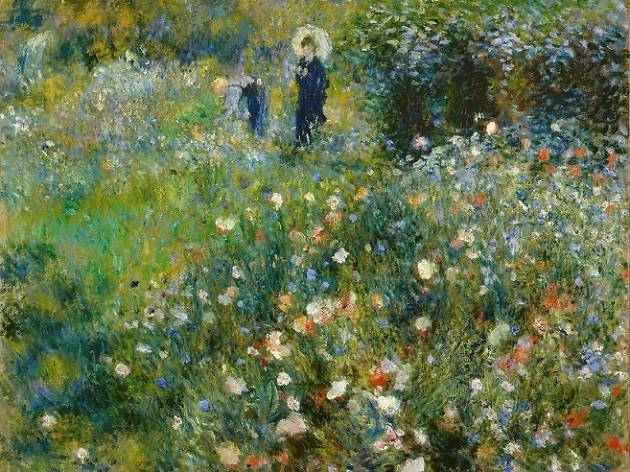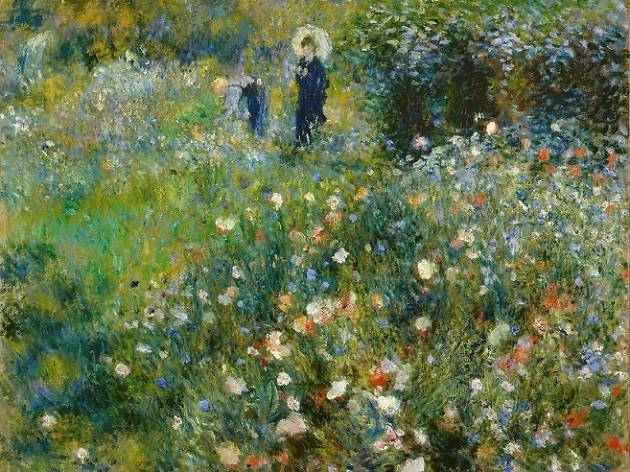 © Museo Nacional Thyssen-Bornemisza
1. For its impressive art collection
Renaissance masterpieces, leading Impressionist works, little-known 19th-century US paintings, Rodin sculptures... The permanent collection of the Museo Nacional Thyssen-Bornemisza is a self-contained history of Western art from the 1200s to the late 20th century. Incredibly, the almost 1,000 works on display were collected by just three people. Baron Hans Heinrich von Thyssen-Bornemisza (1921-2002) was the driving force for the creation of the museum. He spent his life continuing the dedicated art collecting of his father, the first Baron Thyssen-Bornemisza, and in the process put together one of the world's foremost private collections. The list of artists represented in the museum is a roll call of the greats: Dürer, Canaletto, Holbein the Younger, Rubens, Degas, Manet, Van Gogh, Klee, Hopper, Lichtenstein... and that's just a tiny sample of what you can see! The museum was opened through an agreement between the Baron and the Spanish government, and since 1993 the entire collection has belonged to the Spanish state. The third person responsible for this breathtaking display of art is Carmen Thyssen-Bornemisza, the late Baron's Spanish widow; her personal collection was started in the 1990s with a particular focus on Spanish artists, although it's by no means restricted to that group. In 2004, the museum inaugurated a new wing to house her works. Without a doubt, this extensive Thyssen-Bornemisza collection is an art showcase you have to experience at least once.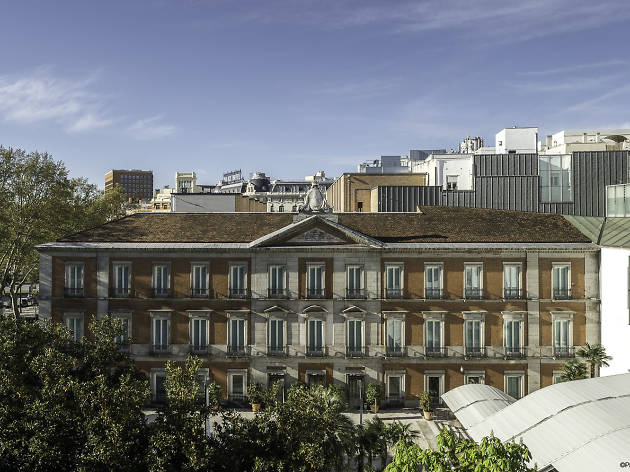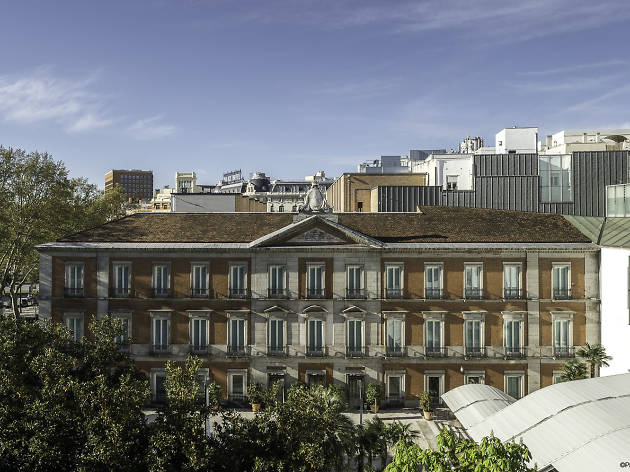 © Pablo Casares Astigarraga
2. For its unbeatable location
When it opened in 1992, the Museo Nacional Thyssen-Bornemisza created the third point in what's come to be known as Madrid's 'Art Triangle'; the other two are the Museo Nacional del Prado and the Museo Nacional Centro de Arte Reina Sofía. Not only are these three globally renowned museums just a few minutes' walk from each other, they create an amazing Venn diagram of visual culture where anyone with even the most fleeting interest in art will find something to entice them. Alongside the Prado's specialisation in European artworks from the 12th century to the early 20th century and the Reina Sofía's standout range of 20th-century Spanish art by the likes of Dalí, Picasso and Miró, the Thyssen-Bornemisza Museum offers a marvellous chance to delve even deeper into the history of art. What's more, the building itself is a sight to behold. Located in the 18th-century Villahermosa Palace (once home to the Dukes of Villahermosa, it had more recently been used as office space), a major renovation project was undertaken to convert the space into a museum fit for the priceless art it was to hold. Many original features were maintained while skylights were introduced to increase the natural light on the upper floors, walls were painted a vivid dark pink, and even the main entrance was moved so that visitors are now welcomed by a tranquil garden. The extension completed in 2004 incorporates two neighbouring buildings in a successful, stunning fusion of modern and classical architecture.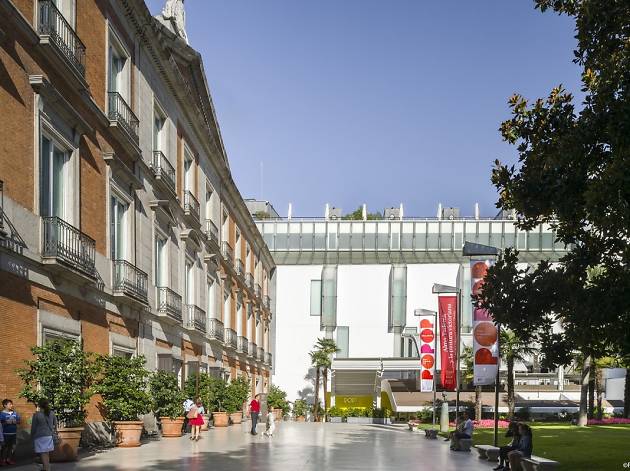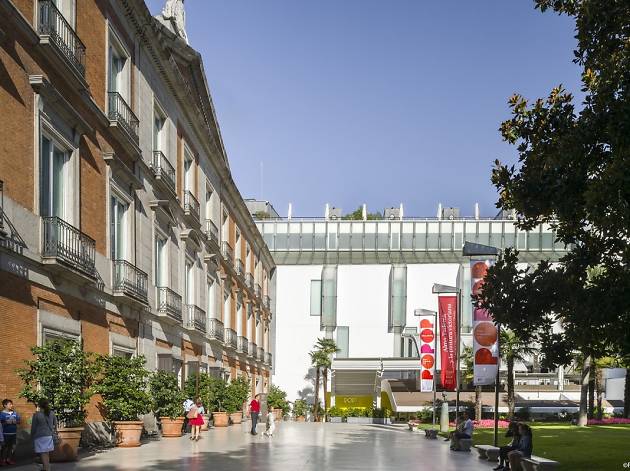 © Pablo Casares Astigarraga
3. For its bold temporary exhibitions
As the premier league art centre that it is, the Museo Nacional Thyssen-Bornemisza has always harmonised its permanent collection with a full programme of outstanding temporary exhibitions. For 2018, the line-up is as tempting as it is eclectic. With a long-standing commitment to fashion themes, the main show this spring explores the work of Spanish painter Joaquín Sorolla from the perspective of clothing and style (Sorolla and Fashion; until May 27), while the innovative approaches of the historic French fashion house Louis Vuitton are examined via a selection of rare and famous objects from its archive (Time capsule; until May 15). A totally different direction is taken in the summer with a solo exhibition dedicated to Hungarian artist Victor Vasarely (1906-1997), a leading proponent of Optical Art who carried out artistic experiments with the objective of bringing art and society closer (Victor Vasarely. The birth of Op Art; June 7-Sep 9). The museum's other big summer show reflects on the relationship between French artist Claude Monet (1840-1926) and his teacher Eugène Boudin (1824-1898). Over 100 works by the two men celebrate their similarities and differences, and the ways they captured scenes of nature (Monet/Boudin; June 26-Sep 30). Autumn brings yet another visual celebration with an exhibition focusing on German artist Max Beckmann (1884-1950). Divided into the two major stages of his life, it demonstrates how the wider realities of society and politics impacted his art (Max Beckmann, figures in exile; Oct 23-Jan 27, 2019).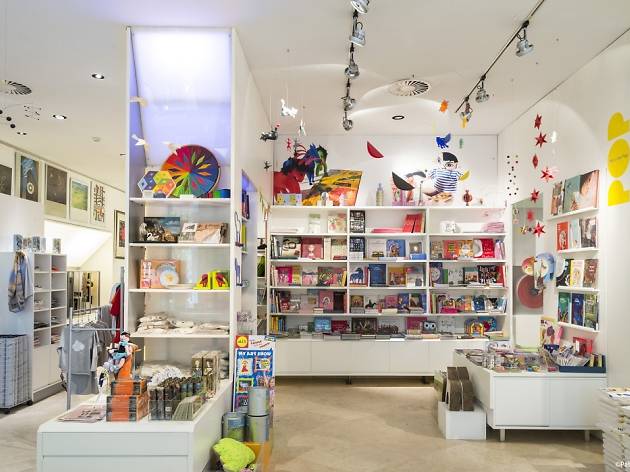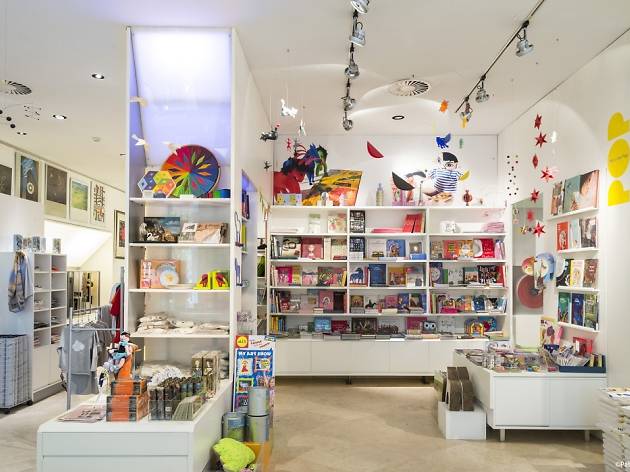 © Pablo Casares Astigarraga
4. For its family-friendly features
Baron Hans Heinrich von Thyssen-Bornemisza was very clear in his mind that the artworks of his family's collection should not be kept hidden away and instead be as accessible as possible to as many people as possible. And this philosophy continues to hold true today, with the Museo Nacional Thyssen-Bornemisza offering special offers and activities for young people, including free entry to all under-18s, a new initiative launched earlier this year. With the museum's broad range of artworks and artists on display, you're bound to find something that will keep kids interested and entertained, whatever their age. If you and/or your children prefer a more structured experience, why not sign up for one of the organised family activities that run during the year? For example, 'Family Thyssen' is a weekend guided tour in English aimed at children aged between 7 and 12, providing them with an introduction to art via a virtual tour of cities around the world. Also happening at weekends are the 'Family workshops', with options for different age groups (3 to 6 years and 7 to 12 years). Finally, what child doesn't love a museum gift shop? And when it comes to the Museo Nacional Thyssen-Bornemisza, both parents and offspring will have fun browsing the great selection of products on offer. From ponchos and blankets to jigsaw puzzles, memory games, pencil sets and T-shirts, you're bound to find the ideal souvenir to remind your kids of their trip to Madrid and the museum.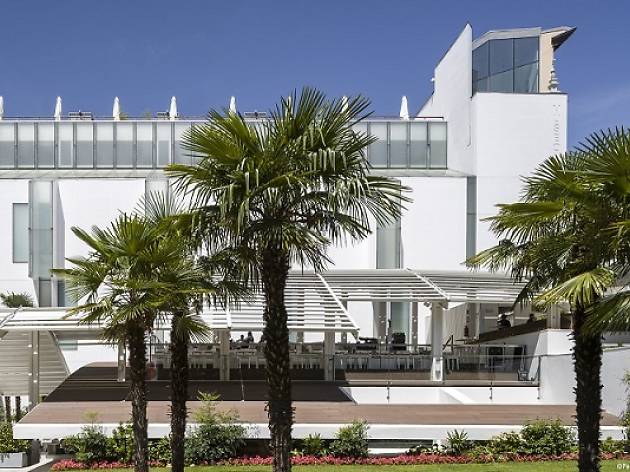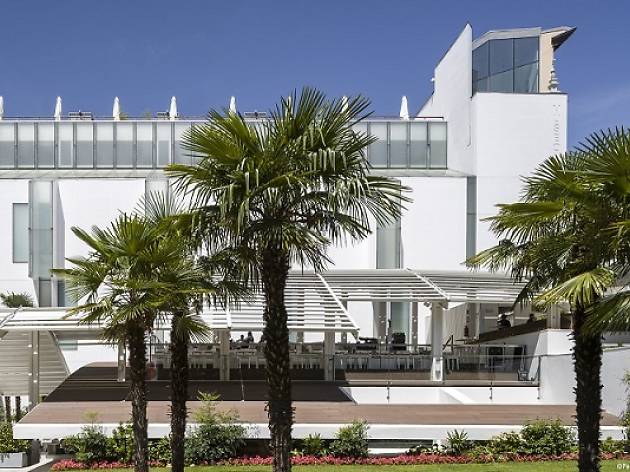 © Pablo Casares Astigarraga
5. For its beautiful terraces
Complete your visit to the Museo Nacional Thyssen-Bornemisza with a meal or drink at one of its fantastic al fresco spaces. El Mirador del Thyssen restaurant is on the museum's rooftop and opens from the end of June to the start of September (Tuesday to Saturday evenings). As well as a menu featuring classic Mediterranean dishes, it's a great place for a memorable meal thanks to its lovely and stylish terrace overlooking the famous Paseo del Prado street and with stunning views across the city. For a more casual eating and drinking experience, head to Las Terrazas del Thyssen. Described as 'Madrid's beach club', this outdoor bar and café is divided into different levels and offers views of the museum's garden, making it perfect for a relaxed glass of wine or a snack. From June to September it's open every day from noon (closing times vary, check its website here for details) and is loved by Madrileños looking for a spot to hang out and visitors to the city alike. What's more, if you want a special Saturday evening, during the summer Las Terrazas hosts the weekly 'Aperitivos Thyssen', with live music ranging from soul to pop, jazz and electronica accompanied by delicious tapas and dishes. And as well as these outdoor options, throughout the year the Cafetería, which is located on the ground floor and has the same opening times as the museum, serves drinks, sandwiches and pastries as well as a specially created restaurant menu.
For more details about the museum and all the practical info you need to plan your visit, click below.
Best selling Time Out Offers