Swimming pools in Madrid
Summer in Madrid means scorching temps with no beach relief. But who needs jellyfish and sand in everything? Get to these top outdoor swimming pools to have fun and cool off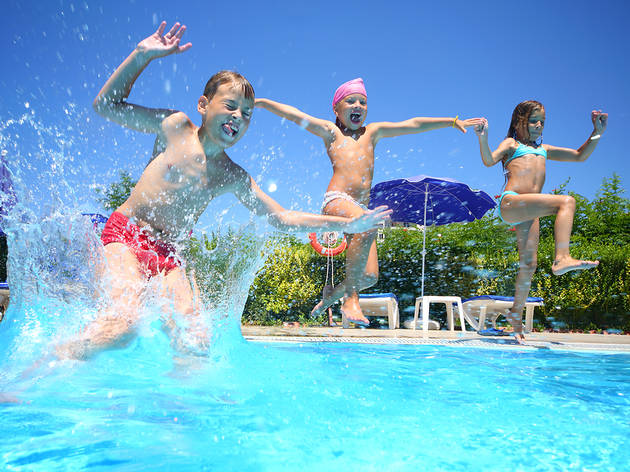 Summer is here! Everyone to the beach! Oh. Everyone in the pool! That's right, Madrid may not have a beach, but there are some great outdoor public swimming pools where you can get out of the summer heat and splash around in the pool. Every year the public pools stay open from May 31 (with one free day) to September 7.

Though you might have to suffer overcrowding of some of the pools to enjoy your refreshing swim, during the months of July and August lots of locals are away on holiday and you can take advantage of planned activities and swimming lessons for all ages: children (4 to 14 years old), youth (15 to 20), adults (21 to 64) and seniors (65+). Opening hours are from 11 am to 9pm. (But note you'll often be asked to start clearing out around 8.30pm.)

As for prices, it's cheaper to go during the week (€5 adults, €4 youth, €3 children, €1.50 seniors) than on weekends and holidays (€6 adults, €4.80 youth, €3.60 children, €1.80 seniors). If you love swimming and think you're going to go several days a week, we recommend the 10-pass swim pack (€42.95 adult, €34.40 youth, €25.80 children, €12.90 seniors).

Madrid has over 20 public facilities with outdoor pools. Here are our three favourites.