Swimming pools in Madrid
Summer in Madrid means scorching temps with no beach relief. But who needs jellyfish and sand in everything? Get to these top outdoor swimming pools to have fun and cool off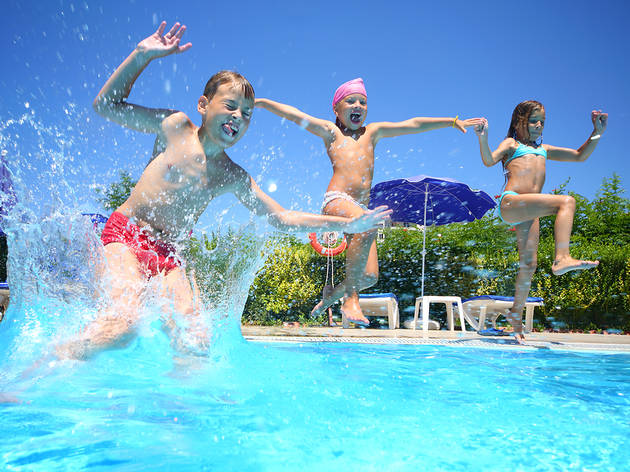 Summer is here! Everyone to the beach! Oh. Everyone in the pool! That's right, Madrid may not have a beach, but there are some great outdoor public swimming pools where you can get out of the summer heat and splash around in the pool. Every year the public pools stay open from May 31 (with one free day) to September 7.

Though you might have to suffer overcrowding of some of the pools to enjoy your refreshing swim, during the months of July and August lots of locals are away on holiday and you can take advantage of planned activities and swimming lessons for all ages: children (4 to 14 years old), youth (15 to 20), adults (21 to 64) and seniors (65+). Opening hours are from 11 am to 9pm. (But note you'll often be asked to start clearing out around 8.30pm.)

As for prices, it's cheaper to go during the week (€5 adults, €4 youth, €3 children, €1.50 seniors) than on weekends and holidays (€6 adults, €4.80 youth, €3.60 children, €1.80 seniors). If you love swimming and think you're going to go several days a week, we recommend the 10-pass swim pack (€42.95 adult, €34.40 youth, €25.80 children, €12.90 seniors).

Madrid has over 20 public facilities with outdoor pools. Here are our three favourites.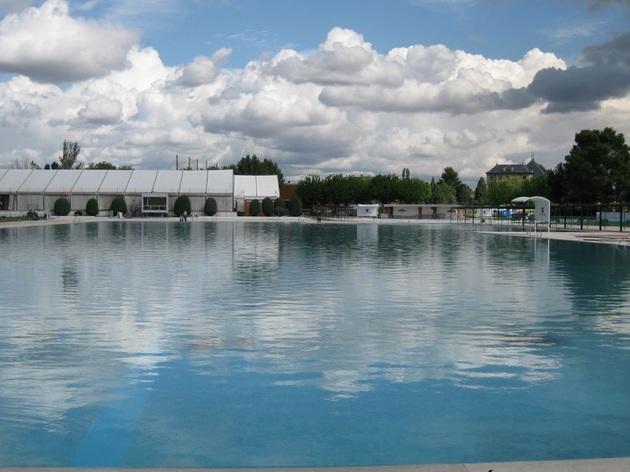 Sport and fitness, Canoeing
The Parque Deportivo Puerta del Hierro is one of the most complete sports parks in Madrid, and one of the city's biggest. With over 300,000 square metres of green on the premises, you can play golf, paddle tennis, rugby or tennis, do athletics or archery, and even go canoeing. It's well-known for its outdoor pool, which, at over 130 metres long, is one of the largest in Europe. In summer it's full of families who want to get away from the sweltering centre of town for a refreshing day out. There's a grassy area, changing rooms and a children's pool in summer. In winter the canoes and kayaks rule the water.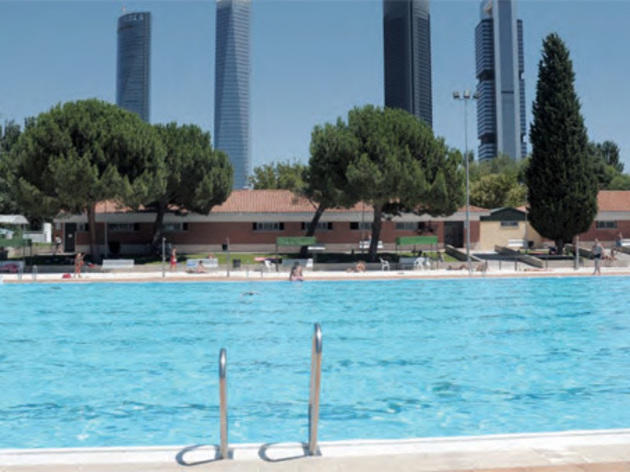 In this sports centre you can practise almost any sport you can imagine. Football, handball, basketball, skating, beach volleyball, tennis, water polo, swimming, gymnastics ... its facilities occupy more than 70,000 square metres. In summer, its two 50-metre pools and children's pool attract families and groups of friends that come for a swim with the Four Towers in the background background or to cool off in the shade, out of the stifling Madrid summer heat.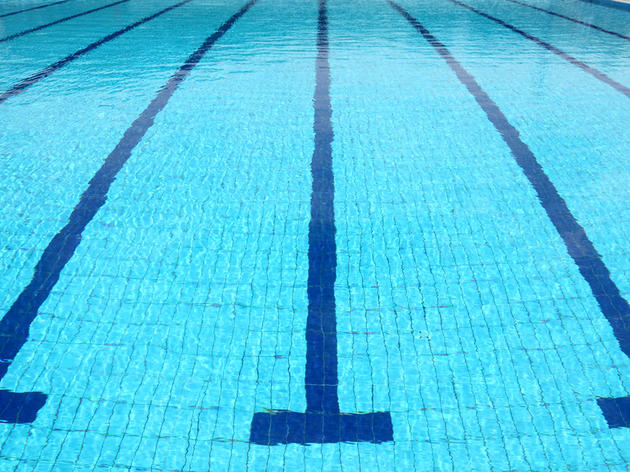 Better known as the 'Piscina de Lago' ('Lake Swimming Pool'), these facilities are mainly specialised in water sports. It boasts a 50-square-metre pool, another that's 33 metres, and a children's pool. There's also a 25-metre indoor pool and weight rooms. The setting, right in Casa de Campo, can't be beat. This spot has traditionally been a meeting place for the gay public, though in recent years more and more straight couples as well as families with children have been coming for a swim.