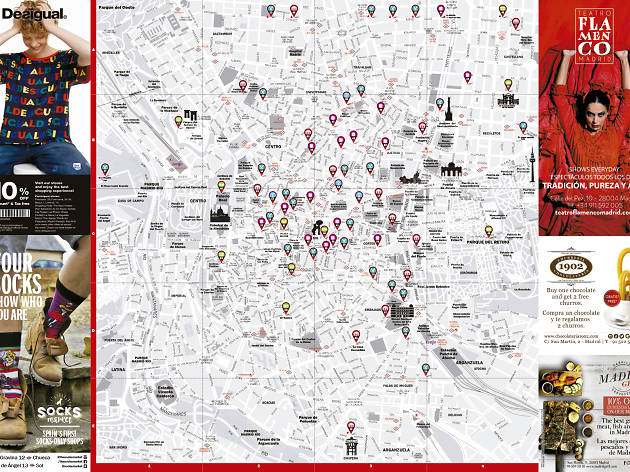 1/2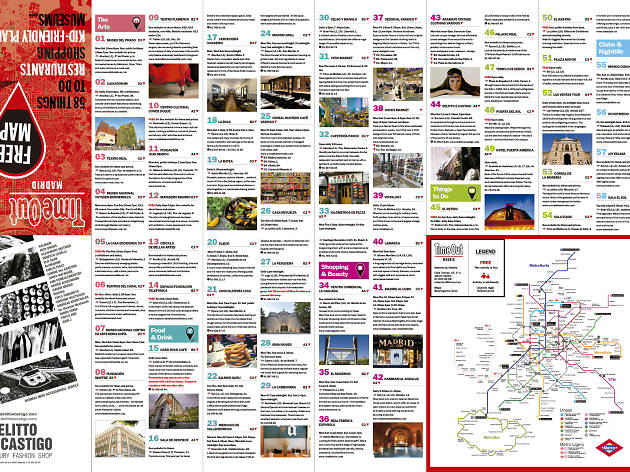 2/2
The Time Out Madrid map is here!
Visiting Madrid for the first time? Out for a walk in the city? Looking for ideas on things to do and places to eat, shop and have fun? Download our map now!
Now we're going one step further and launching the first edition of our FREE MAP by Time Out Madrid, in English, to help foreign residents and those who travel from abroad. We've mapped out 58 things to do, a good selection of bars and restaurants chosen by our expert food and drink editors, a selection of the best shops, clubs where you can enjoy Madrid's famous nightlife, and more. Plus, there's a metro map included so you can move easily around the city.
You'll find the map, given out for free, in the Duque de Medinaceli Tourist Office (Oficina de Turismo), in museums such as the Museo Casa de la Moneda, the Museo Sorolla and the Museo del Romanticismo; in cultural centres such as Matadero Madrid and La Casa Encendida; and in theatres including the Teatro Español and the Teatro Circo Price, among others. You can also find the maps in plenty of hotels, among them the Ritz By Belmond and the Meliá Madrid Princesa, as well as hostels like the Sonsoles in C/Fuencarral. If you're around the city centre, you might just come across some of our distributors handing out the maps. And if you prefer, you can get a digital version using the Download button below. Don't get caught saying you don't know what to do or where to go in Madrid. The city is yours!