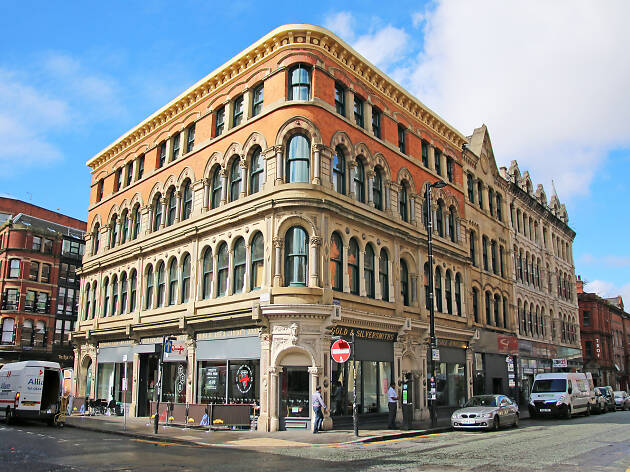 Northern Quarter area guide
Manchester's Northern Quarter is filled with indie bars, galleries and shops. Here's our pick of the best spots
What's the deal with the Northern Quarter?
Manchester is synonymous with a creative spirit and a point blank refusal to take itself too seriously, and nowhere is this anarchic attitude better exemplified than in the Northern Quarter. Occupying a maze of shifty-looking backstreets between the High Street, Piccadilly train station and rapidly-smartening-up Ancoats, the NQ (as per local shorthand) is a hotchpotch of architectural styles. Record labels and fashion designers have set up shop inside Edwardian mills; office workers sink after-work pints in Victorian pubs; and beard-stroking DJs (seriously) gather in modern beer gardens to compare purchases from stores that do a roaring trade in vinyl.
The NQ is not without its shady-looking characters, and indeed this hip heartland was, until the late '90s, a place where many people would fear to tread after dark. Today, it's the spot to come for independent bars, shops and cafés, and to confirm those romantic notions of Manchester as a city of music-loving party people.
RECOMMENDED: Here are the 20 best things to do in Manchester
If you only do one thing…
Back when the surrounding streets were better known for their red-light activity and abandoned warehouses than craft ales, Manc teens were already heading to Afflecks to shop for indie fashions and get piercings in interesting places. The iconic multi-level space is an incense-scented treasure trove of vintage threads, unique handicrafts, handmade jewelry, comics and collectibles.
Hide from the rain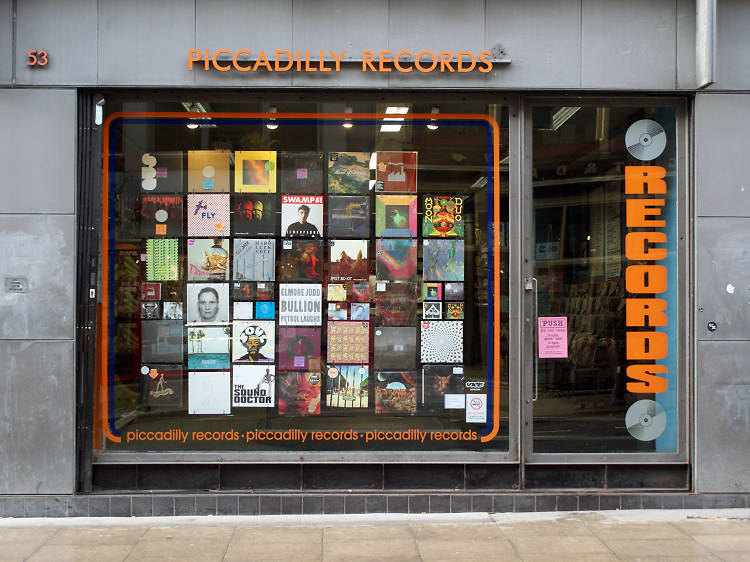 Piccadilly Records. Photograph: CC/Flickr
When it rains (as it so often does), dig deep into the NQ's musical heritage with a tour of the many record shops. Don't miss legendary stores Eastern Bloc, Piccadilly Records and Vinyl Exchange among the many gems. Or nip inside the Craft and Design Centre for a spot of shopping and a homemade cake.
Get cultured
Including but not limited to celebrating Chinese culture in Manchester, the Centre for Chinese Contemporary Arts is a free-entry space for arts exhibitions, workshops (including some aimed at kids), pop-culture lectures and a whole lot more. It's inside a Grade II-listed Victorian market building that's had an award-winning redesign.
Eat here
Fancy French cuisine is rarely associated with the rough diamond that is the Northern Quarter, but locals head to 63 Degrees for haute cuisine courtesy of a family of French chefs.
All 24-hour party people know that The Koffee Pot is the best place in town to cure a hangover. Whether you want a full English breakfast, vegan brunch tacos or a hair-of-the-dog Espresso Martini, staff at this NQ institution will serve it with a smile.
Down one of the Northern Quarter's steam-filled back alleys, the much-loved Indian restaurant This and That Cafe serves the famous 'rice & 3' – rice with three curries, chosen from a huge selection – to spice-loving lunch-hour diners.
Manchester doesn't share climatic conditions with Mexico or California, but at least they have some food in common thanks to Luck, Lust, Liquor & Burn: a hugely popular spot for tacos, burritos and cocktails.
Drink here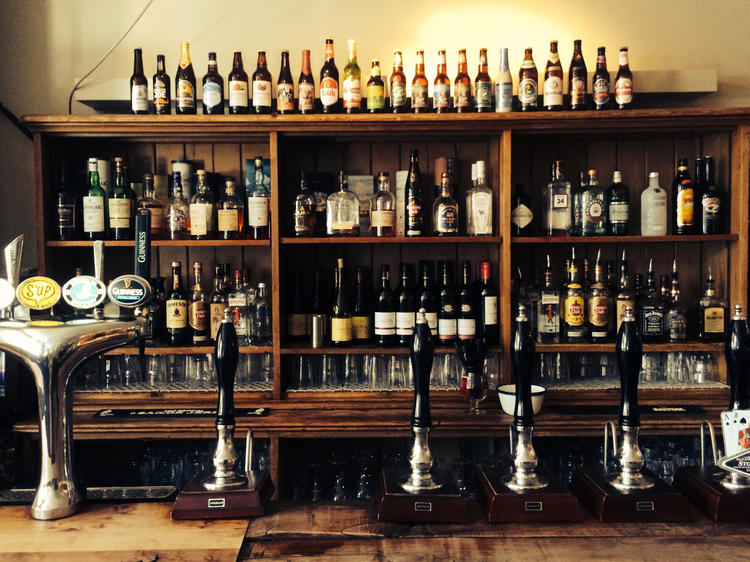 Soup Kitchen. Photograph: Soup Kitchen
A former chippy, Night and Day Cafe is a stalwart of Manchester's indie music scene, and it's almost as common to see local musicians hanging out at the bar as on the stage.
As hip as it gets, Cane & Grain has three floors of deliberately rough-hewn hangout space, including a 'ribs, bourbon and beer' boozer and a speakeasy-style hidden bar with a high-tech drinks laboratory.
At Soup Kitchen, you can tuck into warming bowls of broth by day, sip a post-work Negroni in the evening and descend into the depths of the basement after dark for live bands and eclectic DJ sets.
Prohibition-chic is big in the Northern Quarter right now, and Dusk Til Pawn, a bar masquerading as a pawn shop, is a top choice for sipping bourbon or cocktails. The bartenders here really know their stuff.
How to get to the Northern Quarter
The Northern Quarter is slap bang between Manchester Piccadilly and Manchester Victoria train stations: it's about 10 minutes' walk from both.
What else is nearby?
You can easily access the Northern Quarter by turning off the High Street, where the large Arndale shopping centre and Debenhams department store are symbolic of the more mainstream vibe. On the other side, the NQ's creative vibe has rubbed off on neighbouring Ancoats, where abandoned mills now house funky cafes, bars and artists' studios.
Discover the best things to do in the Northern Quarter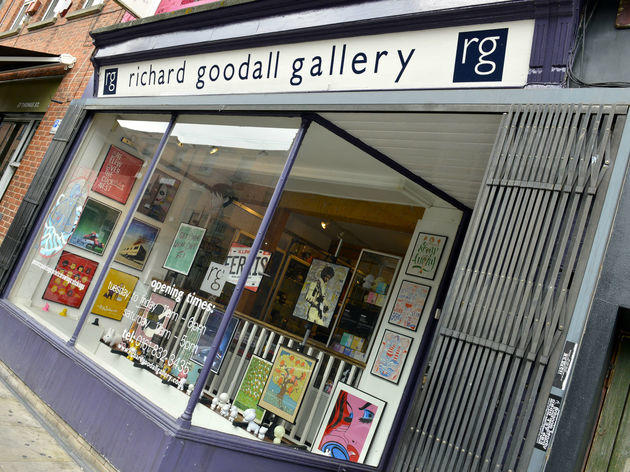 The Northern Quarter's not just about all the trendy restaurants, bars and pubs - there's a lot more to keep you entertained.
Best selling Time Out Offers