Northern Quarter area guide
Get to know the Northern Quarter, with our pick of the best spots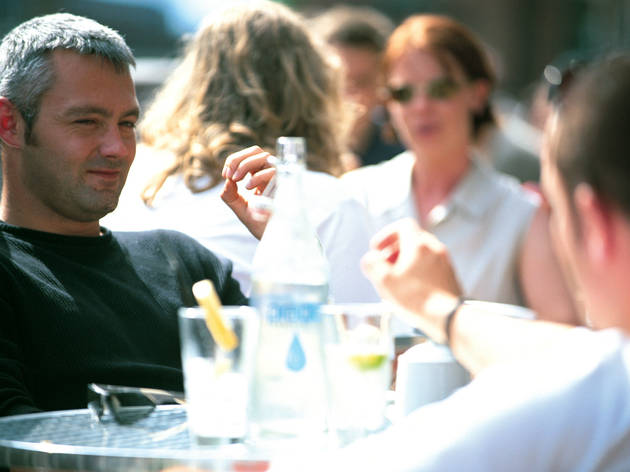 From trendy bars to galleries and some of the best restaurants in the city, Manchester's creative quarter is one of its biggest draws. If you don't know it, though, the Northern Quarter is one of those places that can be tricky to traverse. So take a look at our area guide and colour yourself acquainted.
Northern Quarter bars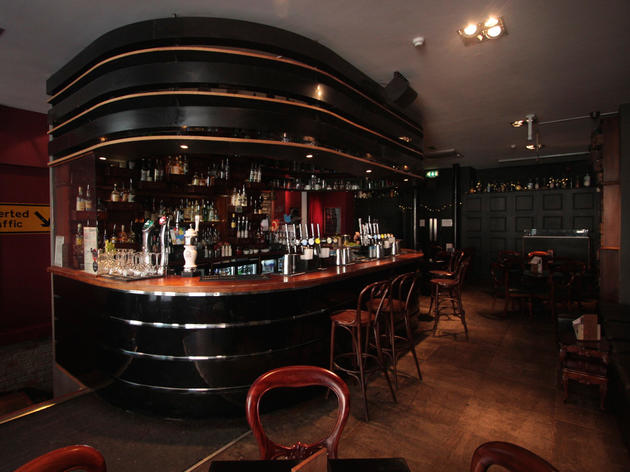 Bars and pubs, Cocktail bars
The Northern Quarter is home to many a decent cocktail joint, but few do things as well as Apotheca. Taking its name from the former apothecary it now calls home, the bar acts as a modern-day chemist to Manchester, with remedial pick-me-ups its forte.
Head down Rochdale Road, past The Angel, take a left at The Marble Arch and you'll happen across the diminutive brewery of Blackjack Beers. Founded in 2012 by Rob Hamilton (an alumnus of Manchester indie beer pioneers Marble), Blackjack has grown from a small operation to one of the foremost craft beer suppliers in the area, with a portfolio of over 40 cask ales.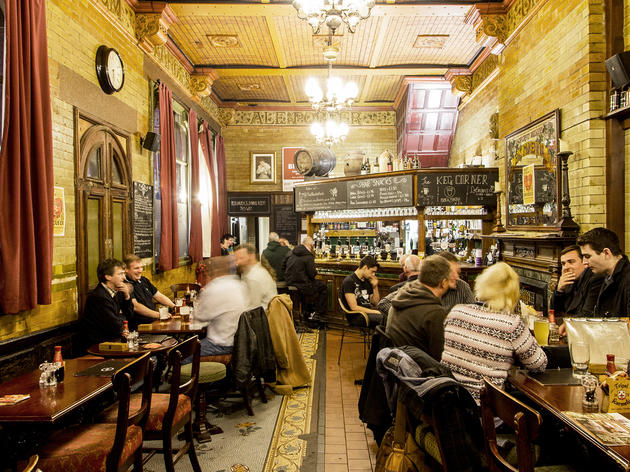 If you were putting together a dream pub in your booze-fuelled mind you'd be hard pushed to come up with a more perfect construction than the Marble Arch. Enjoy beautiful tiled walls and floors dating back to the heyday of pub architecture whilst you explore one of the city's leading selections of ales, lagers and liquors, and food that goes far beyond regular pub grub.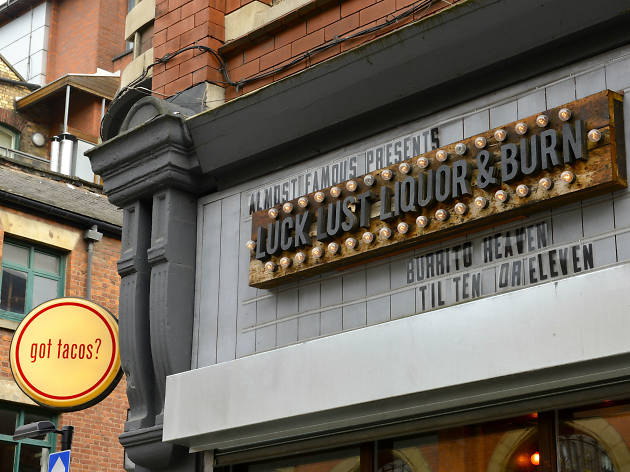 Brought to you by the folks behind Almost Famous is this contemporary Tex-Mex restaurant. Located in Manchester's Northern Quarter, this is Manchester's premier spot for beer, tacos, burgers, burritos, beer, steaks, chilli, cocktails, fries, sides, desserts and even more beer. It's not just the menu that's inspired by a road trip from Vegas to Mexico – the interior is, too.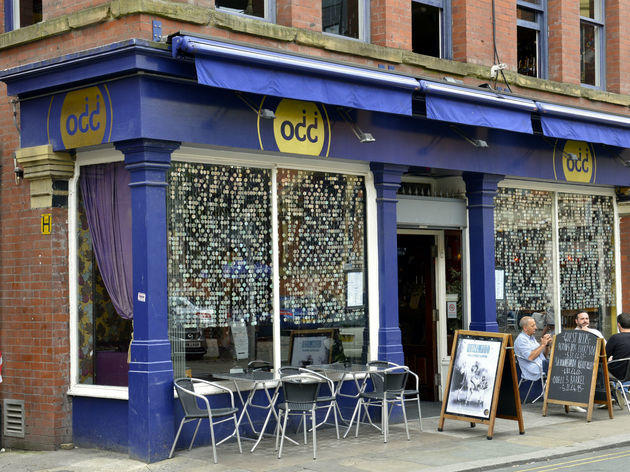 Bars and pubs, Cocktail bars
When Odd first opened its doors back when the Northern Quarter was only a baby, it was among maybe five or six other bars in the area all offering something a little different. Odd, as you may imagine from the name, offered a strange assortment of trinkets, furniture, drinks and staff as it strove to stand out from the small crowd.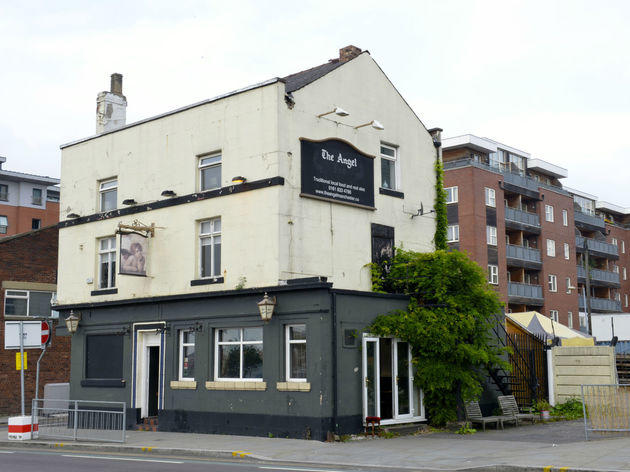 Bars and pubs, Gastropubs
The Angel is a local pub on the outskirts of the Northern Quarter serving a fine range of well-priced, locally brewed bitters. Liverpool Organic Brewery and White Lion can usually be found on the pumps, and on-tap lagers go beyond the usual mass-produced swill. Wooden floors, a log fire and a piano in the corner give the place an old-fashioned feel.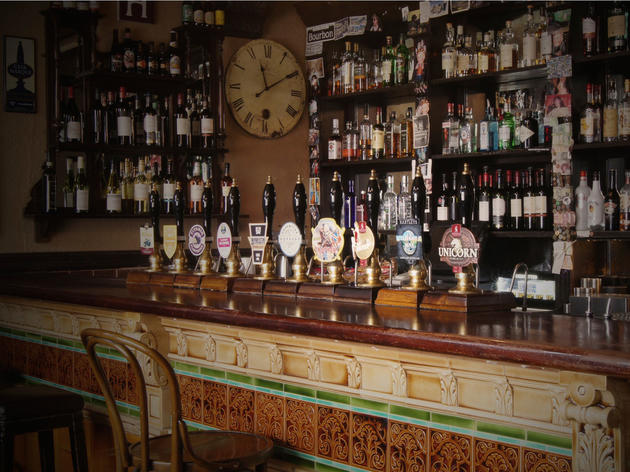 One of Manchester's most popular pubs, The Castle on Oldham Street has proven to be one of the Northern Quarter's big success stories since its refurbishment in 2009. Originally founded in 1776, it's well known in indie rock circles as the site of a legendary interview between John Peel and Ian Curtis in 1979, and today pays heed to its musical heritage with several weekly gigs at its own charming music hall. Even the ales are indebted to music.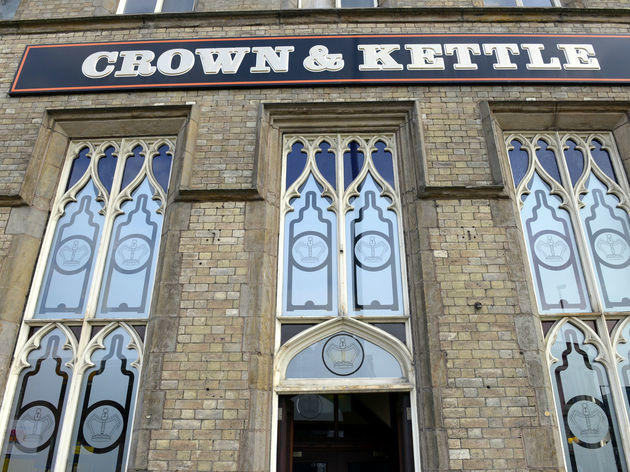 If there's a pub with a better ceiling in anywhere in the world, we haven't been to it. The rest of the building isn't bad, either; it's Grade II listed and dates back to the early nineteenth century. But then you don't go to a pub to stare up the entire time – you'd struggle to order a drink, for one. Situated just on the cusp of the Northern Quarter, the Crown and Kettle is a neat hybrid of hipster scene pub and good-and-proper local.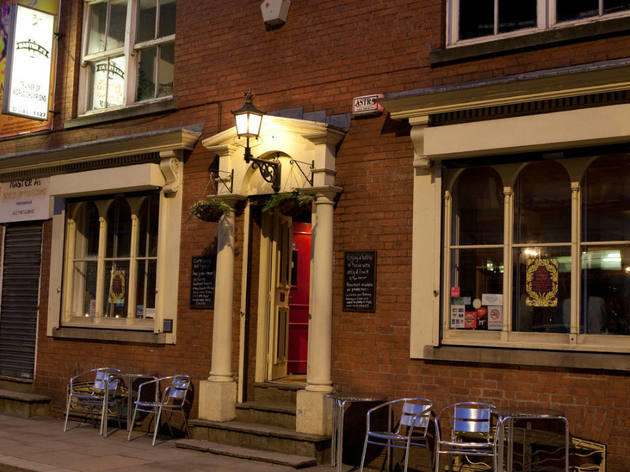 From the original Georgian exterior you could be mistaken for thinking that this pub will be a dark and dank old thing, but you'd be very wrong. With a lively, contemporary feel – colourful sofas, big art work – this welcoming and friendly pub offers a lot more than just a decent selection of drinks and food with a homemade touch (the pies are delicious).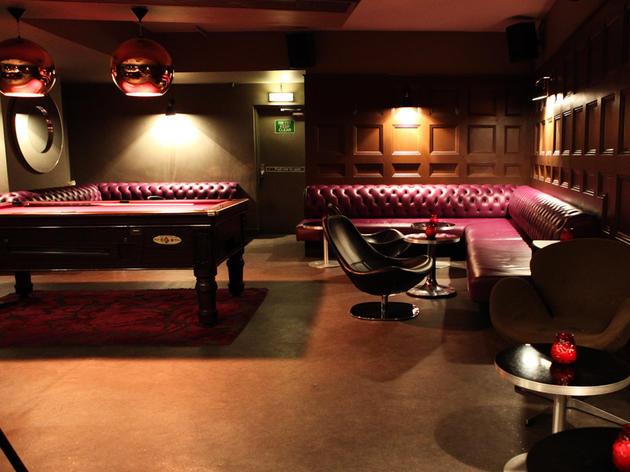 Once the plethora of bars and pubs around the Northern Quarter have kicked out, there's only one place to go. For good or ill, that place is Blackdog Ballroom. Open until 4am on school nights and even later on the weekend, this is the place for that 'one more drink' you definitely don't need but crave so desperately.
Northern Quarter restaurants
Things to do in the Northern Quarter