Things to do in Manchester this weekend
Check out this weekend's events and find great things to do this weekend in Manchester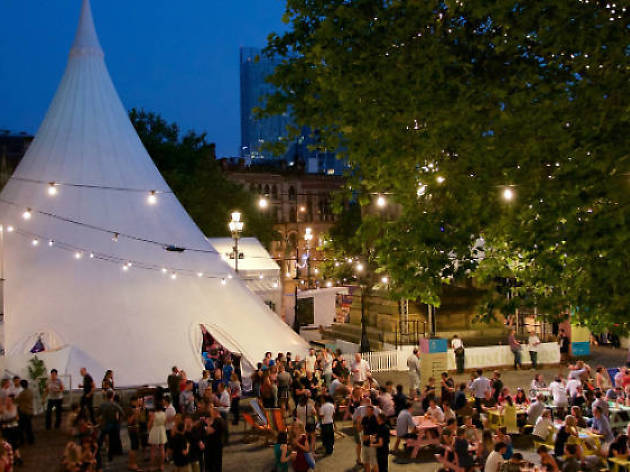 We've rounded up some of the best things to do in Manchester this weekend, so there's no excuse to let your downtime go to waste. Whether theatre is your bag, you're mad for music or you'd rather stroll around an art exhibition, you'll find it all in our list, plus much, much more.

If you're looking for things to do in Manchester beyond this weekend, take a look at our events calendar.
Things to do in Manchester this weekend
The rock five piece performs their latest album Dissociation before embarking on an extended hiatus.
Read more
A night of laughter with Steve Harris, Danny Sutcliffe, Benny Boot and MC David Ward.
Read more
The classical guitarist is accompanied by the Royal Northen Sinfonia for a programme of works by JS Bach, Tarrega, Albeniz Asturias, Bocherrini, Villa Lobos, Jobim, Savio, Piazzolla and The Beatles.
Read more
The Edinburgh born singer/songwriter performs folk, rhythm and blues live alongside his band.
Read more
The BET award-winning American duo consisting of brothers Khalif and Aaquil Brown from Mississippi performs trap and hip hop.
Read more
Following the success of his 'Merchant of Manny' EP, the rap artist celebrates the launch of his latest offering.
Read more
The ex-frontman for legendary British prog-rock band, It Bites, performs songs from the album Vampires.
Read more
House and techno courtesy of Helena Hauff, Veronica Vasicka, Lee Gamble, Ron Morelli and Olivia.
Read more
Explore all four corners of the electronic universe with IHM, with influences including techno and industrial adding extra flavour. Plus support from Oriel, Djinn and E/LM.
Read more
Show more
Films showing this weekend