Things to do in Manchester this weekend
Check out this weekend's events and find great things to do this weekend in Manchester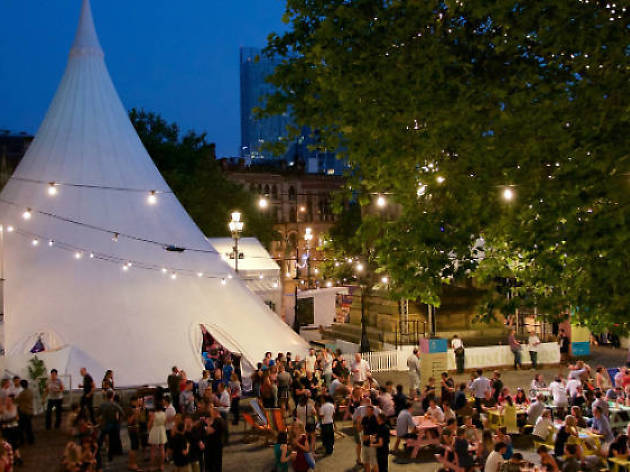 We've rounded up some of the best things to do in Manchester this weekend, so there's no excuse to let your downtime go to waste. Whether theatre is your bag, you're mad for music or you'd rather stroll around an art exhibition, you'll find it all in our list, plus much, much more.

If you're looking for things to do in Manchester beyond this weekend, take a look at our events calendar.
Things to do in Manchester this weekend
The Wanted's Tom Parker takes on the role of T-Birds heartthrob, Danny Zuko, in this ever-popular musical. Follow the highs and lows of friendships, enemies and romance in this 1950s-era tale, told through unforgettable classic numbers such as You're The One That I Want, Grease Lightin', We Go Together and Sandy. Directed by David Gilmore.
Read more
A night of laughter, as Sarah Millican, Jason Manford, Kerry Godlimann, Katie Martin and Isma Almas take to the stage to raise funds for the charity.
Read more
A stage adaptation of Susan Hill's creepy novel about an emotionally scarred lawyer obsessed with the idea of a family curse. Presented by PW Productions.
Read more
Comic art, paintings and installations from the artist, musician, punk professor and one third of the infamous 1980s post-punk band, The Three Johns, exploring our increasingly unstable and challenging relationships to everything.
Read more
Sheridan Smith and Natasha J Barnes star as Fanny Brice in a major revival of the hit musical. The show charts the rise of one of Broadway's biggest stars under producer Florenz Ziegfield and her doomed offstage relationship with the man she loved. The score includes the songs 'Don't Rain On My Parade', 'People' and 'You Are Woman, I Am Man', with music by Jule Styne and lyrics by Bob Merrill. Directed by Michael Mayer.
Read more
The legendary grime MC and producer - aka Richard Kylea Cowie - present his MOBO award-winning blend of grime, dancehall and UKG. Plus support from AJ Tracey, Levelz, Donae'o, Plastician, President T and Maximum.
Read more
A programme of four distinct dance works choreographed by international artists James Cousins, Carlos Pons Guerra, Leila McMillan and Matthias Sperling.
Read more
Show more
Films showing this weekend