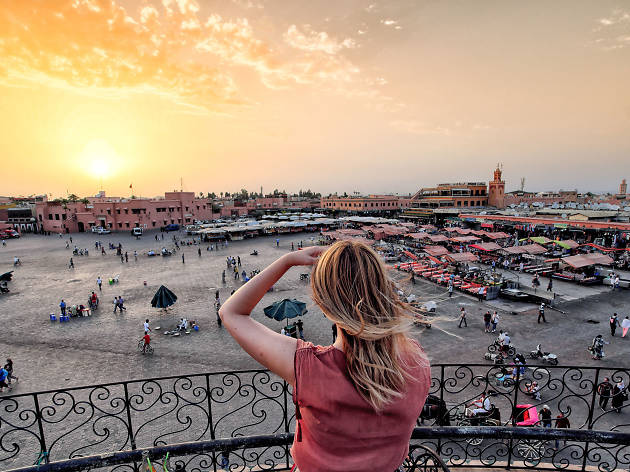 Your ultimate guide to Marrakech
The best of Marrakech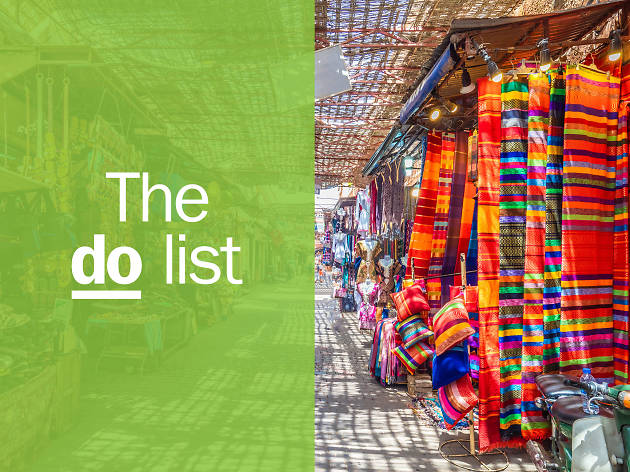 Things to do
The 17 best things to do in Marrakech
Within minutes of arriving in Morocco you'll learn a new word: 'Balek!' Rough translation: 'Move it or lost it, donkey coming through!' This is a city on the move, so you better budge and watch in awe as Marrakech rushes ahead. But where is everyone going in such a hurry? As Africa's first Capital of Culture, Marrakech has a hot date with you, actually. There are new museums to curate, rooftop restaurants to open, riads (courtyard mansions) to renovate and souks to supply. Luckily, showing guests a good time comes readily to Marrakchis. The Jemaa el-Fna has enchanted visitors for a millennium with its chorus of chefs and Gnaoua musicians banging out funky freedom songs on ginbris (three-stringed banjos). So, settle in for the ride of your life – you sure as hell won't forget this trip. Done something on this list and loved it? Share it with the hashtag #TimeOutDoList and tag @TimeOutEverywhere. Find out more about how Time Out selects the very best things to do all over the world.
Restaurants
The 14 best restaurants in Marrakech
Few things make Marrakchis happier than seeing guests eat with gusto – so go on, do your bit for international relations and tuck in. Locals don't eat out often, and when they do they expect a generous diffa (feast) in a gorgeous setting. This typically takes the form of a four- or five-course banquet served in an atmospheric riad (courtyard mansion). Beyond the traditional feast, Marrakech has an increasing number of French, Mediterranean and Moroccan fusion restaurants, most of which can be found in smart hotels and Gueliz, the so-called 'New Town', where Marrakech's rising middle classes hang out. Medina workers, on the other hand, head to the city's plethora of food stalls which serve sugared doughnuts, bean soup, stewed snails, fried fish and an epic evening barbecue that turns the whole Jemaa el-Fna into an open-air restaurant. Worked up an appetite ticking off this city's marvellous array of things to do? Here's our pick of the best restaurants in Marrakech right now. Eaten somewhere on this list and loved it? Share it with the hashtag #TimeOutEatList. You can find out more about how Time Out makes recommendations and reviews restaurants here.
Other places you might like