The 25 best things to do in Mexico City
Experience the biggest and best things to do in Mexico City including events, free things to do and hot spots in the city
Choosing the best things to do in Mexico City is daunting task when you consider that it's the 2nd largest city in the world. So we are giving ourselves the task of exploring the city, picking out the best events, places, free activities and unmissable hotspots for tourists and locals alike.
You will come across everything from pre-hispanic ruins to eclectic architectural gems, places to exercise or go out at night and relive the US prohibition era in a speakeasy. We will also feature night visits to the best museums in Mexico City, tours to admire the sunrise from high above and open air cinema in the middle of a lage. Dare yourself to discover these unmissable experiences in the city.
Done something on this list and loved it? Share it with the hashtag #TimeOutDoList and tag @TimeOutEverywhere.
You can also find out more about how Time Out selects the very best things to do all over the world, or take a look at our list of the 50 best things to do in the world right now.
25 Unmissable things to do in Mexico City
1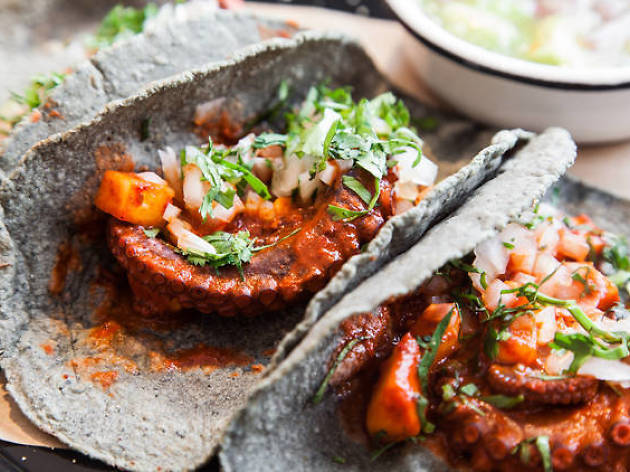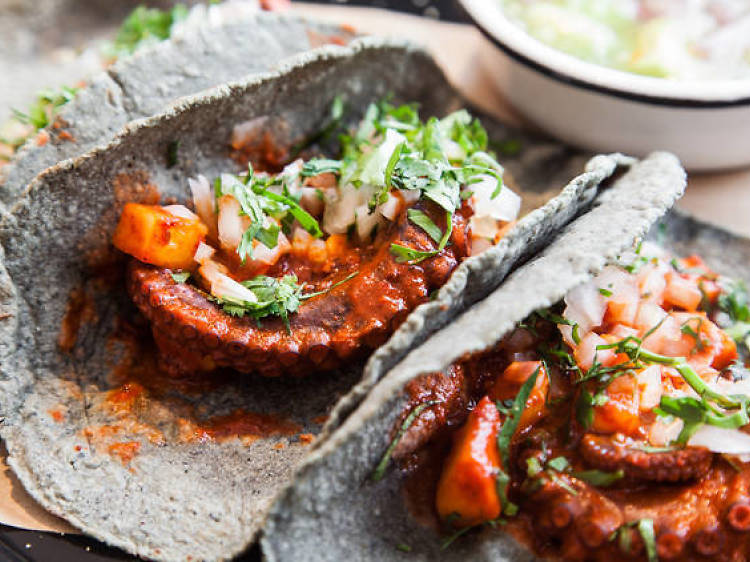 Foto: Alejandra Carbajal
Recovery Brunch at the world's favorite bar: Fifty Mils
Renowned as one of the best bars in the world, one Saturday a month (until the end of the year) the Fifty Mils bar at the Four Seasons gives you an exciting opportunity to test Mica Rousseau's mixology as well as a buffet curated by chef Tanatiuh Cuevas de Zanaya. There will be everything from seafood and the grill, to 'al pastor' tacos and a healthy corner, as well as a chance to try the bar's emblematic cocktails such as the 'Bugs Bunny' which includes carrot and gin, and the 'Ma 75' with melon and champagne.
2
Foto: Alejandra Carbajal
Take a tour to Mexico City's oldest downtown neighborhoods with coffee, pizza and wine
The force behind this project is Rubén Ochoa, architect and respected historian in the San Rafael area. He is found in the Privada Roja, a building that was completed in 1908. They offer artisan roast coffee from Veracruz and Oaxaca, as well as traditional pizzas which are cooked in a 1920s art-deco stone oven. As well as jazz nights, martinis and jars of clericot, during the day Ochoa leads guided tours of Mexico City's central districts, informing you about all the historical and architectural facts from the Mexican Revolution to the Porfirio Días era, showing you lost buildings, educational institutions, galleries and evening hotspots.
3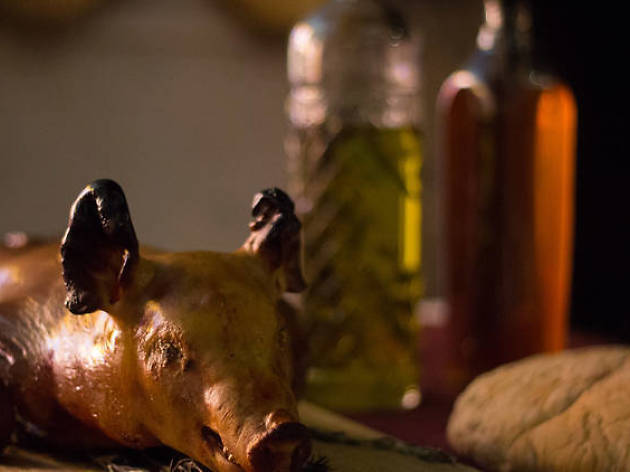 Foto: Mattza Tabón
Medieval style diner and magic show
The Mesón del Cid is a themed restaurant that was founded in 1972 which is in the style of a castle with dark varnishes, coloured stained glass windows, armour, a stately elegance and many a story to tell. As well as trying the rustic and traditional Spanish cuisine, which features suckling pig, mushrooms, cheeses and homemade bread, Fridays include a bit of magic which El Mago Hir oversees. Saturdays are the medieval nights which start at 8:30pm. The menu includes four times, you choose the main course and for two hours, you are served jugs of red wine.
4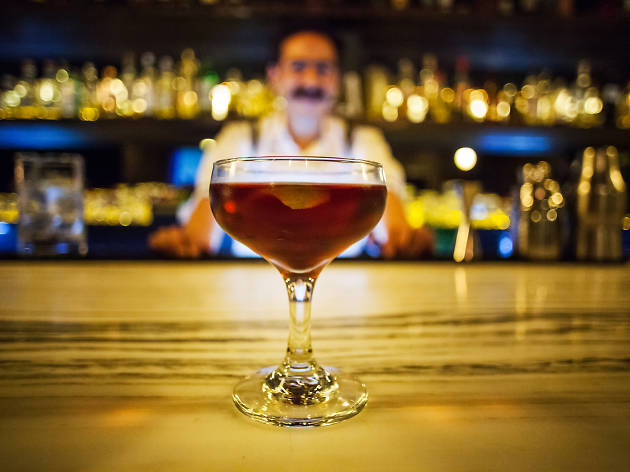 Foto: Alejandra Carbajal
See if you can find the entrance to one of the best speakeasy bars in town
Even if you explored all of Juárez, shop by shop, house by house, you would never guess the entrance to the Hanky Panky Cocktail Bar. We'll give you a few clues, but first you must do your part and make a reservation through Facebook or the phone to find out the address. In order to get in, you have to find your way to the back of a food business shop, where a hidden door will take you into the bar, if you're on the list. Let the bartenders do what they do best at the bar and make sure you try the food from chef Maycol Calderón.
5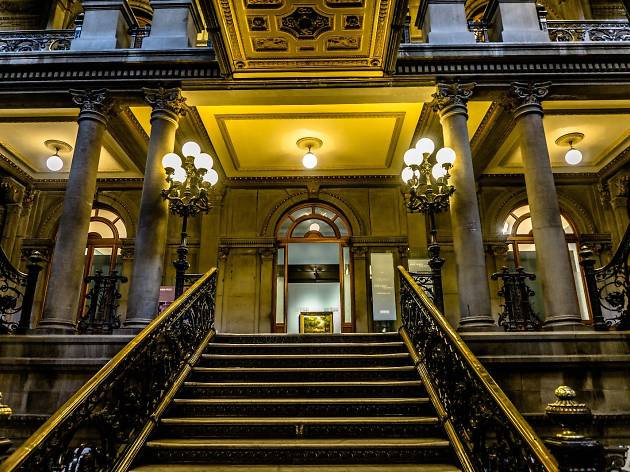 Foto: Iván Macías
Explore incredible attractions after dark at the Museums at Night
Set aside the last Wednesday of every month to look around exhibitions in the city's cultural hotspots at night. The Museum Night concept was born in Berlin around 1997 and it takes place every month in Mexico City, while in other cities it happens more sporadically. Usually these museums offer guided visits, tours, workshops, concerts and other special activities on the night.
6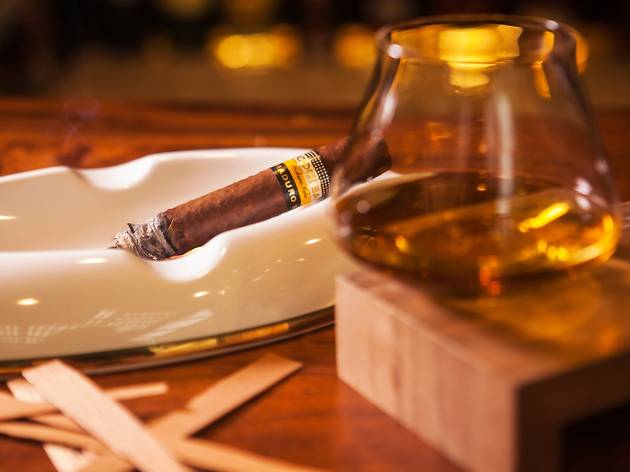 Foto: Jimena Velasco
Enter the twilight zone of rum and cigars
The 3rd floor of Molière 48 is one of the most mysterious floors in Polanco. There is a red telephone booth, that with the correct number code (cigar), opens a door onto a terrace which leads to a rum, whisky and cigar heaven. The sign on one of the wall reads, "Gentlemen you may smoke"; in the specific smoking room, they sell cigars from brands like Vegas Robaina de San Luis, Flor de Las Antillas, Toro Gordo, Cohiba and many more from various tobacco brands from all over the world. If your bank balance is big enough, ask for a private cellar to store your purchases.
7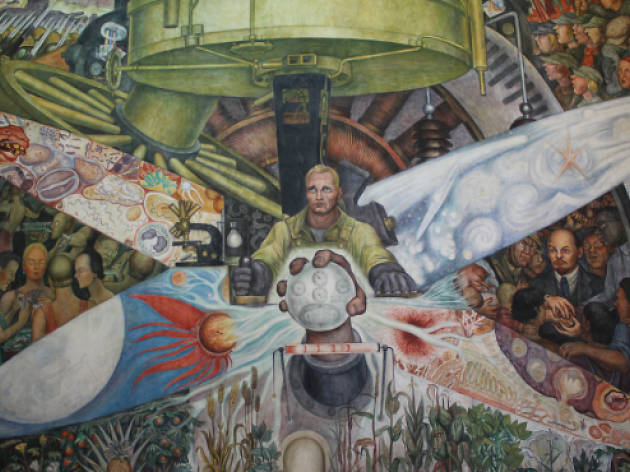 Foto: Alejandra Villegas
Marvel at the murals in the Palace of Fine Arts
If you go into the Palace of Fine Arts, as well as coming across eclectic and impressive architecture, you will find yourself in front of enormous works of art which defined an era and placed Mexican muralism on the global art scene. You will find murals from Diego Rivera, José Clemente Orozco, David Alfaro Siqueiros, Rufino Tamayo, Roberto Montenegro and Manuel Rodríguez Lozano. Rivera's unmissable Man at the Crossroads, the smaller and revived version of the piece that was started and not finished at the Rockefeller Centre in New York.
8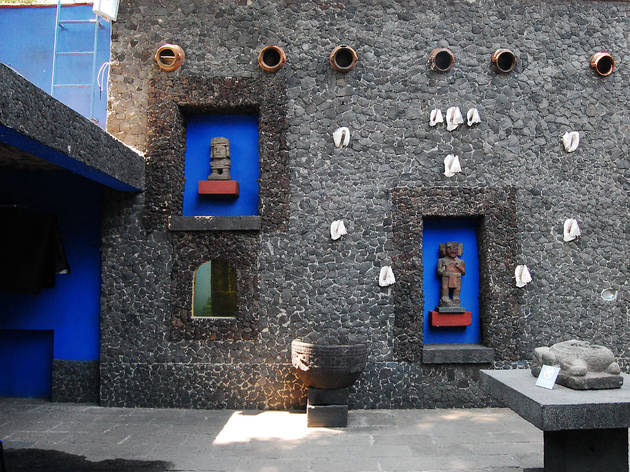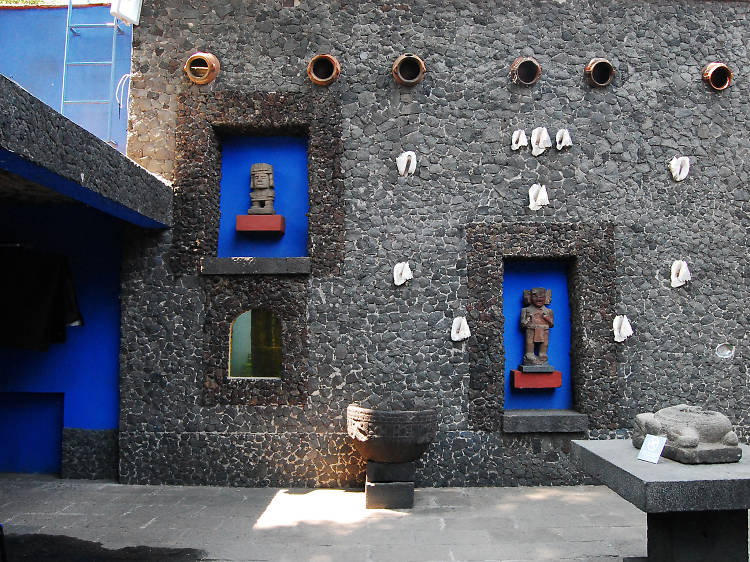 Foto: Miguel Etc
Visit the house where Frida Kahlo lived and died
Can you imagine walking in the exact same place where the famous painter, Frida Kahlo, was born, where she lived and died? You will find this little abode, which is now the Frida Kahlo Museum 'Casa Azul', in Coyoacán, her favourite neighbourhood. Not only does it safeguard her most cherished works of art such as Viva la Vida and Frida y su cesárea, it also is home to her diaries, clothes and even the artist's bed. If you look closely, you will find her ashes in what was her bedroom, gloomy right?
9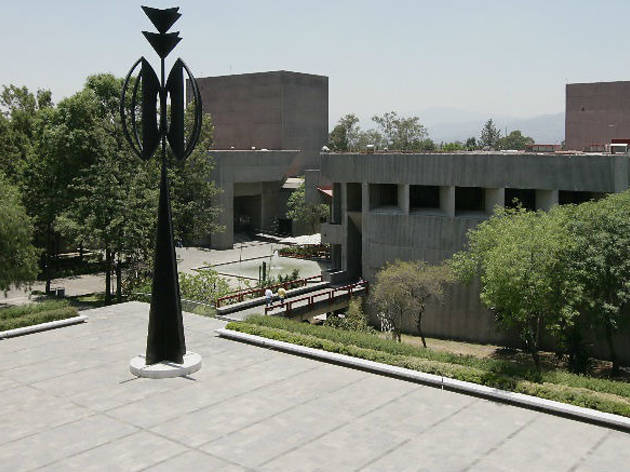 Tomado de página oficial Cultura.UNAM
Open your heart to the pleasure that is university theater
University is a hotspot for crazy ideas; it's where talent emerges and philosophers of the future mature. The National Autonomous University of Mexico is also one of the most important cultural projects in the history of the country. For that reason, the plays performed at the UNAM Theatre are a great opportunity to see classic texts adapted to unlikely modern day situations, avant-garde visual approaches and to discover upcoming actors. Amén University Theatre Thursdays is when $30 tickets are sold at every theatre in the UNAM. Whatsmore, you don't have to be a student get tickets at that price!
10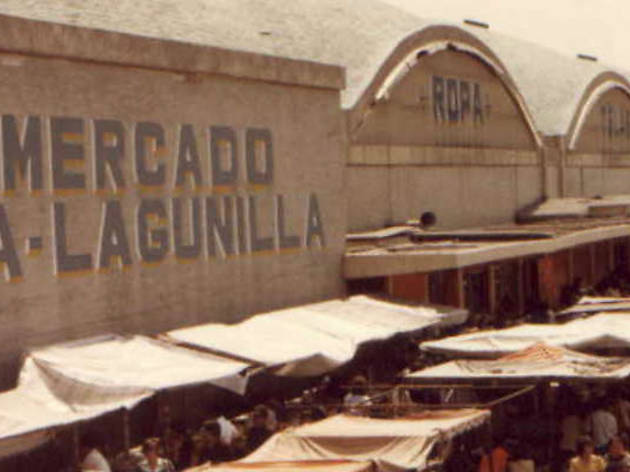 Buy antiques at La Lagunilla
La Lagunilla is one of the most famous open air markets in Mexico City. Every Sunday, hundreds of sellers arrive at 6am to set up their stall in the streets of the Morelos district, very close to Tepito. Here you will find all sorts of items, clothes and vintage furniture: from 70s record players to analogue cameras, paintings from the beginning of the previous century and games that will bring back memories from your childhood.
11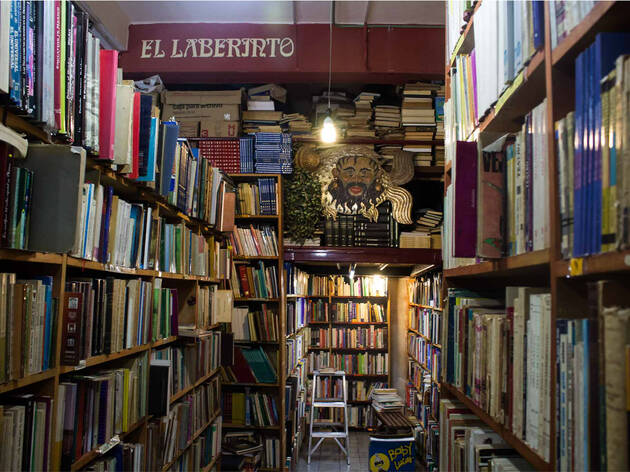 Foto: Mattza Tobón
Visit an old bookstore in the Historic Centre
Wanting to find a book that is already out of print? Looking for the first edition of your favourite novel? Want to add to your personal book collection but don't have much of a budget? If your answer is yes to any of these questions, you will definitely love this bookstore. A few steps from the Teatro de la Ciudad Esperanza Iris, you'll find El Laberinto. Their stock list is extensive and very varied, there is everything from novels by Vladimir Nabokov and Agatha Christie, to Chinese cookbooks and Jane Fonda's entertainment handbook.
12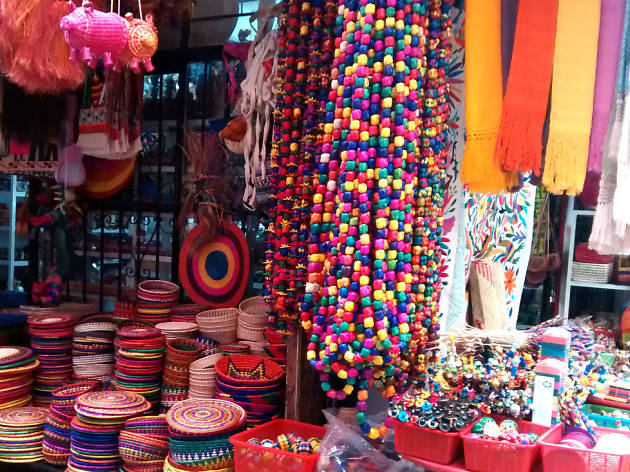 Foto: Gilberto Pérez
Visit the artisanal market, La Ciudadela
An array of colours unfolds at your every step in this artisanal market which is over 50 years old. Lose yourself in the shelves of skulls, jugs, jaguar heads made with black mud, wood or with a Huichol decoration, traditional games, baskets made of palm leaves, saddlery, vases, pots and talavera plates; alebrijes (Oaxacan-Mexican folk art sculptures of fantastical creatures) and replicas of pre-hispanic pieces of art. All the artesania that you can find in the country's touristic hotspots, you can find here in this market.
13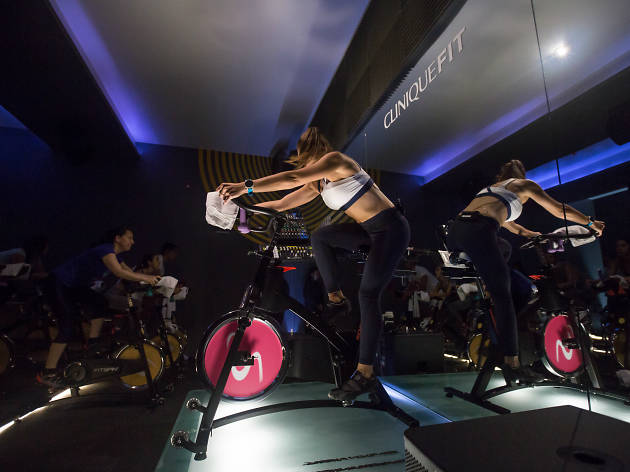 Foto: Tochiro Gallegos
Take a spin class at altitude
Imagine exercising at more than 200m above sea level? Stop just dreaming about it and get yourself on a fixed bike in one of the special classes organised by Fitspin which takes places at the highest point of several skyscrapers in Mexico City. As well as burning 700 calories, working your legs, glutes, abdomen and chest during the 50 minute session, you will also witness one of the best views in the whole of the city. There isn't a fixed timetable for these classes, but we recommend you to keep checking social media to find out about upcoming dates.
14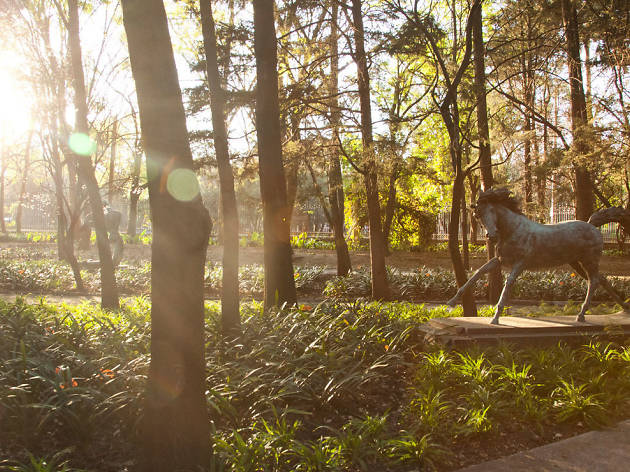 Foto: Alejandra Carbajal
Exercise in Chapultepec Forest
With more than 61000 visitors a day, Chapultepec Forest is one of our favourite places to roam when we're free. As well as being home to museums and many places to relax, Mexico City's biggest lung has 5 tracks where you can train and get in shape for free: El Sope, Circuito del Lago Mayor, Corre, Segundo Circuito and Circuito Gandhi. Climb, bend and sweat till your last drop at these open-air gyms.
15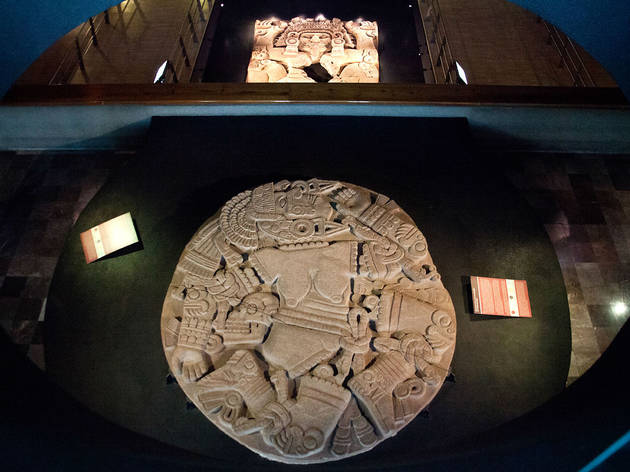 Alejandra Carbajal
Walk among pre-hispanic deities
The Templo Mayor is home to the precious aspects of our history and visiting this museum site, you stop in front of what was the great Tenochtitlan's important temple. Among the 7000 remains that were found there in the late 70s, we invite you to discover the largest Mexican sculpture that has ever been found: the polychrome relief of the goddess of the Earth, Tlaltecuhtli. You will also stumble upon a large circular monolith that represents the Moon goddess, Coyolxauhqui.
16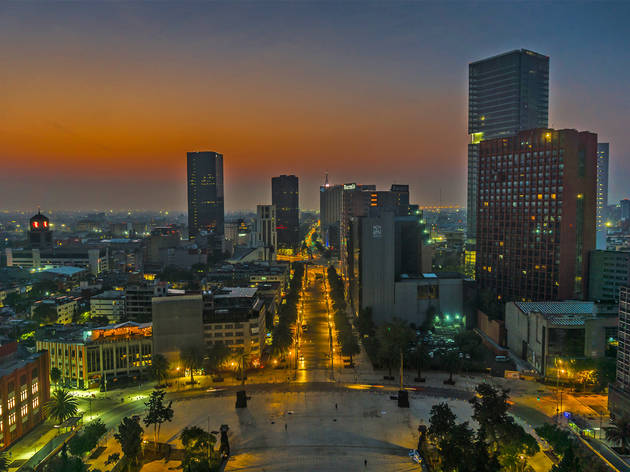 Foto: Iván Macías
Watch the sunrise from 65m above
Want to have a 360 degree view of Mexico City while admiring the sunrise? Monumental Sunrises are offering you this incredible experience, thanks to which you will see the sunrise from the highest point of the Revolution Monument (no more than 65 metres high). The tour includes coffee and a pastry to help you get to the little light from where you can admire the city's emblematic buildings such as the Frontón México, the Opera House, the Tlatelolco University Cultural Center and the Chopo University Museum, which was brought piece by piece from Germany. To enjoy this experience, that lasts for around 2 hours, bring comfortable shoes and a coat.You must reserve your place by emailing: info@mrm.mx.
17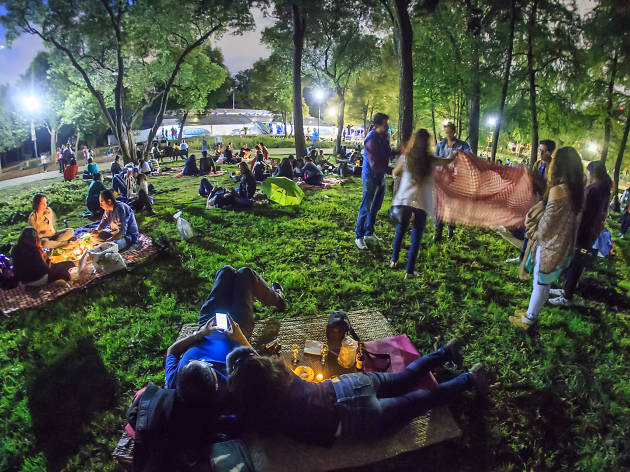 Foto: Cortesía Bosque de Chapultepec
Have dinner in the middle of the city's biggest green lung
A moonlit picnic in which you breathe fresh air, dine and listen to music in the 5.3 hectars of land which make up the Botanical Gardens of the Chapultepec Forest, considered the oldest urban park in America. You prepare your own menu and bring whatever takes your fancy, but if you want to surprise your date, you can buy a picnic basket at $300 which includes a bottle of red wine, a tablecloth, LED candles, plastic glasses, two ciabattas, two apples and chocolates. Entry is free and you don't need to reserve, but arrive early to make sure you get a comfortable spot.
18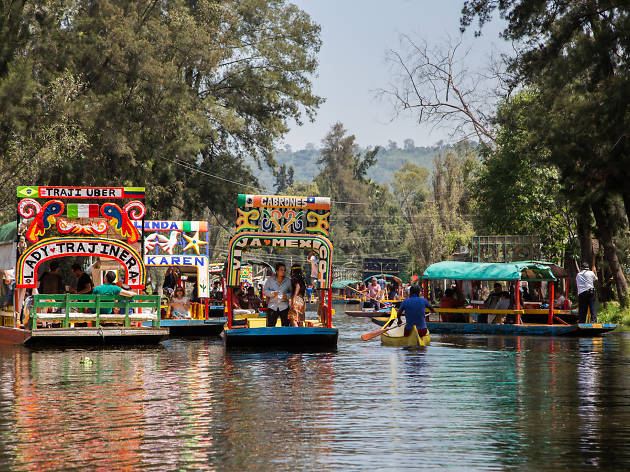 Foto: Alejandra Carbajal
Little Venice in the middle of Mexico City
Xochimilco was named a UNESCO World Heritage Site in 1987 and it's neighbourhoods are full of tradition and respect for nature. It's one of the most important tourist destinations in Mexico City, in which you float through canals in traditional trajinera boats. During the tour, you will come across boats with mariachis players, 'ranchero' trios and marimbas who will offer to play you a few songs and liven up your evening. Ask to visit the Island of Dolls, an eerie plot of land where dolls are hung from the trees. It's creation is attributed to Julián Santana Barrera, who is said to have used the dolls to scare away the spirit of a girl who drowned near the area.
19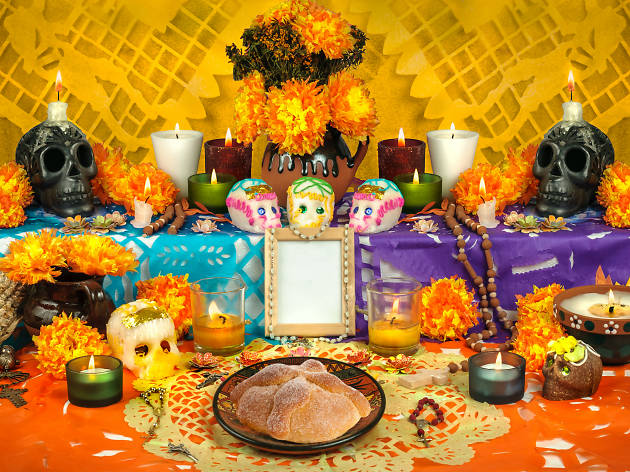 Foto: Istock
Celebrate the dead in the Megaofrenda of the Main Square
Day of the Dead is one of the most important traditions in Mexico. On the 1st and 2nd April, we wait for the deceased and prepare offerings with 'pan de muerto', traditional food, corpse figures, marigold flowers, candles and tissue paper with elaborate cut out designs. One of the most iconic celebrations is the Megaofrenda in the Zócalo (Main Square), every year it has a different theme. In 2017, it was dedicated to the rescuers and those affected by the earthquake which Mexico City experienced on 19th September 2017.
20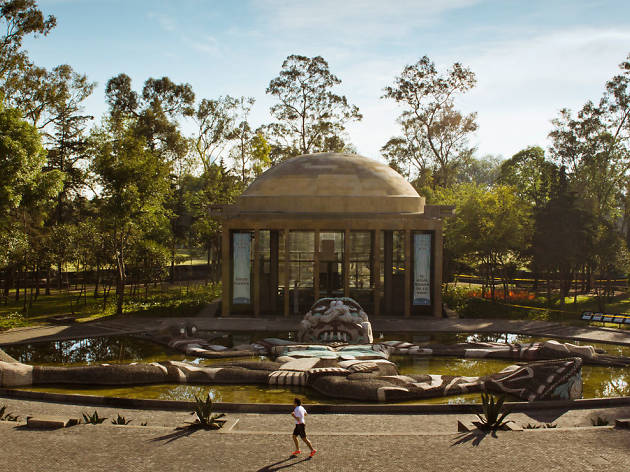 Foto: Ariette Armella
An installation which will soak you in water
It's one of the best kept secrets in the Chapultepec Forest. For many centuries, the Cárcamo de Dolores was the main source of fresh water in the city. In 1951, the Mexican artist Diego Rivera paid it tribute with his mural El agua, origen de la vida which decorates the pump building. The pump was thought up to collect and distribute water from the Lerma river, but it became less important when the amount of water in the walls started to increase. These days, the sound installation Cámara Lambdoma, by Ariel Guzik, allows you to listen to the running water while admiring Rivera's mural.
21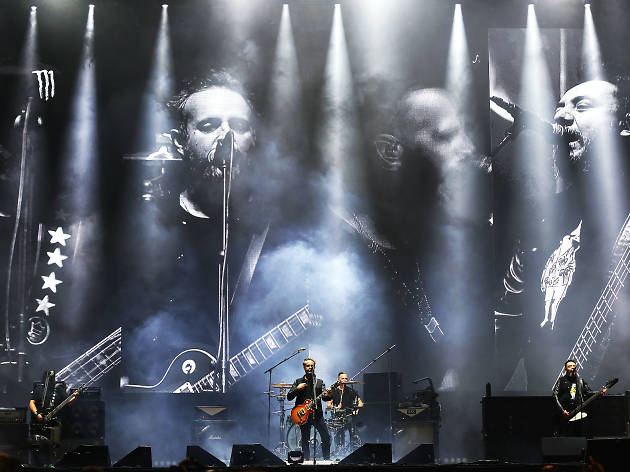 Foto: Dayan Álvarez
Explore the Foro Sol during Vive Latino
The Ibero-American Festival of Musical Culture Vive Latino is one of the most anticipated events in Mexico. Each year, young people from every state come together in the Foro Sol to experience two days dedicated to cinema, music and art. Important national bands have performed here, such as Café Tacvba, Natalia Lafourcade, Los ángeles azules and Zoé, as have international stars such as Los fresones rebeldes, Morrissey, The National, Los Fabulosos Cadillacs and Blur. It's the longest running music festival in Mexico. In 2019, it will celebrate its 20th edition.
22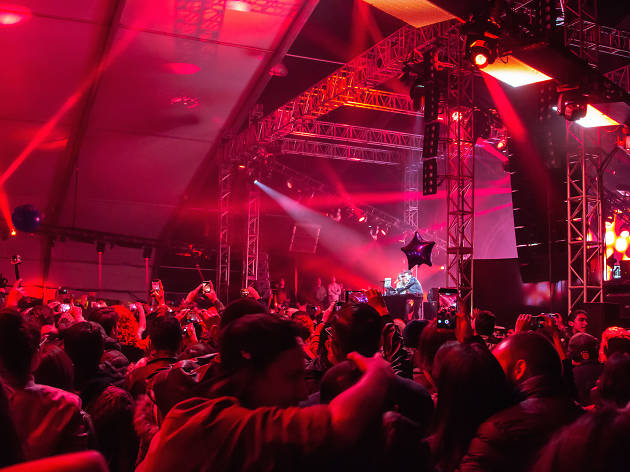 Foto: Dayan Álvarez
Sing along to your favourite band at Corona Capital
Corona Capital could be considered the first big international music festival which started to bring artists to Mexico that we thought we'd never see. Every year, at curve 4 of the Autódromo Hermanos Rodríguez, more than 85 000 people gather to listen to the bands and their music. During its first editions, we saw huge artists such as Pixies, Echo and The Bunny Men, James, Mogwai, Portishead and The Strokes. Over the past few years, The xx., Foo Fighters, Muse and PJ Harvey have all played. There's nothing like seeing your favourite band while enjoying a cold beer.
23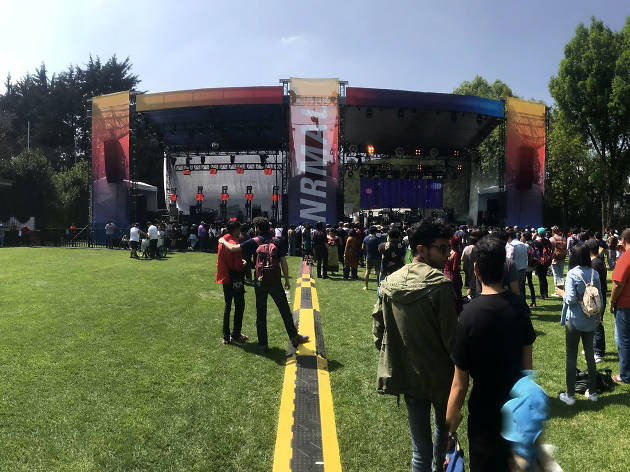 Foto: Gil Camargo
Discover new bands at the Nrmal Festival
This small festival doesn't ask for anything from giants like Corona Capital. Nrmal was born in Monterrey, but it officially moved to Mexico City in 2014. What makes it famous is the curating of its lineup, as each year it features many experimental artists - it doesn't matter if you don't know who's playing - such as The Black Angels, A Place To Bury Strangers or Healt. Every March, the Deportivo del Estado Mayor Presidencial is full of characters with outfits that make us feel like we're at the Met Gala.
24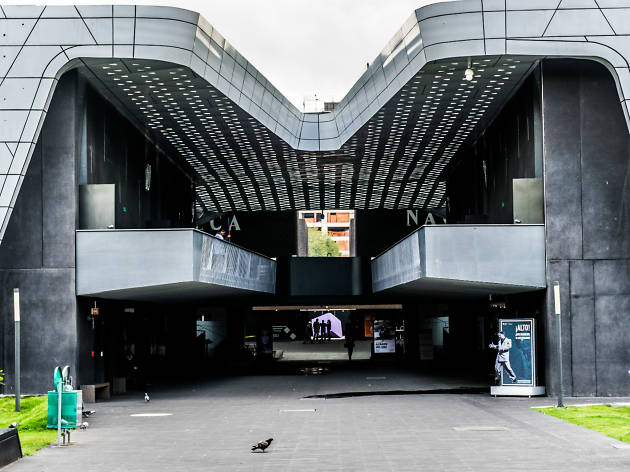 Foto: Iván Macías
Watch a film at the Cineteca Nacional
This cinematographic centre opened its doors in 1974. After various incidents, it was redeveloped in 2012 and became one of the best places to enjoy cinema in Mexico City. It offers everything from commercial films to a wide range of options dedicated to artehouse films, cinema cycles and alternative cinema.
25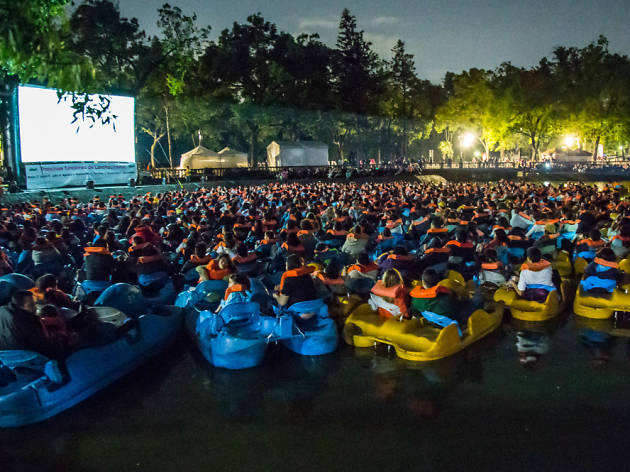 Foto: Cortesía Secretaría del Medio Ambiente
A romantic night at the Lanchacinema
On the first Saturday of every month, the Chapultepec forest lake has a cinema screening which you can enjoy from the comfort of a boat. You will test your senses (and concentration) as you have to watch the film while the lake's waters move your boat.
This activity is lends itself to spending a romantic night with your partner, so prepare a picnic basket, grab a blanket and rediscover Mexico City's green lung while watching your favourite film.
Find amazing attractions in Mexico City
If it's your first time, we recommend the places that house the archaeological legacy of pre-Hispanic cultures, monuments and the city's biggest lung, just past the metropolis' first skyscraper.