The 10 best bars in Mexico City
Whether your favoured tipple is short and strong or long and fruity, you'll find something to suit in one of these bars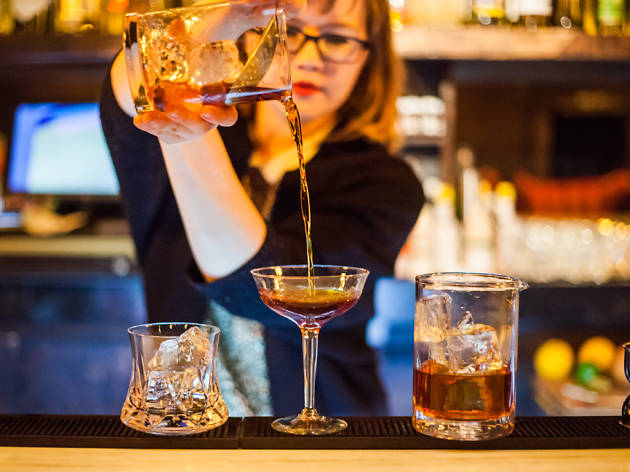 Mexico City is full of nightlife surprises at every turn. Some of the best mixologists in the world can be found in Mexico City, in charge of the most iconic bars. Since 2016, Mica Rousseau has been recognized in the World Class as the best bartender in America for his Fifty Mils creations, while Limantour ranked 14th in the world on The World's 50 Best Bars in 2017.
Another highlight of the bars in Mexico City is the setting, such as the secret entrance to the 1920s world of USA prohibition found at the Hanky Panky Cocktail Bar, where you can also try the improved recipe of Ada "Coley" Coleman's hanky panky drink from the Savoy Hotel in London.
Discover using your senses the most seductive mixology formulas. You will experience the magic if you sit at the bar; it doesn't matter if you don't know what to order, the bartender will have a special combination of unmissable cocktails in these top nightlife bars of the city.
Still thirsty?
Some of these cocktail bars have no signage, or at least not easily visible signage, nor do they share their address on social media. But they do often appear on lists of the best bars in the world.
More to explore