Your guide to the perfect happy hour Miami has to offer
Looking for an epic happy hour? Miami is packed with places offering sweet deals during twilight.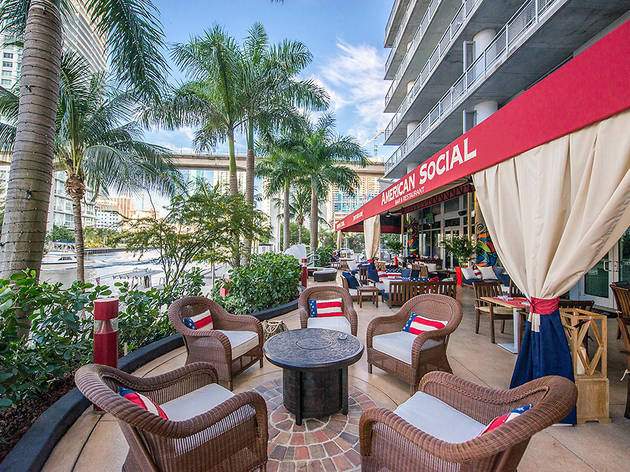 Luckily for fans of that magic time known as happy hour, Miami loves to drink while the sun sets. And it likes to do it for cheap too. It's necessary. Between work and the afternoon commute, or between checking out all the best things to do in Miami (which start when the sun comes up and go well beyond sunset), we've got some serious steam to blow off after work. That's why you'll find a whole bunch of folks leaving the office and hightailing it to the best bars in Miami around 5pm. They're in search of cheap drinks and delicious bites and—if they know where to look—they'll find just that from Wynwood to South Beach. These aren't just cheap bars either. In this city, happy hour happens at some of the best restaurants in Miami as well as classic salty dive bars. If you can't find the right happy hour below, well, we're not sure what to tell you.
Best happy hour deals in Miami
Want to keep the party going?
And dance until the sun comes up.