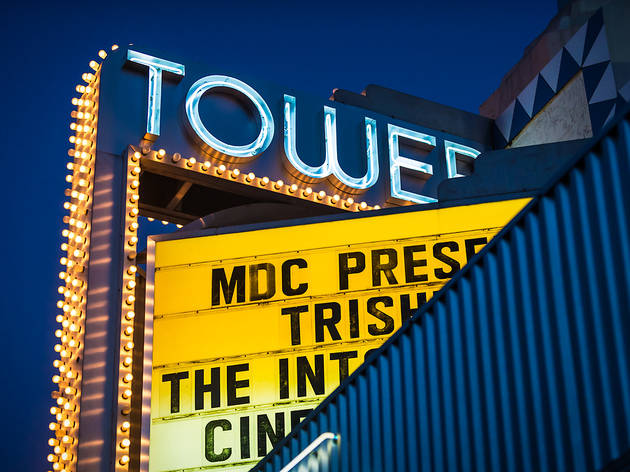 The best movie theaters in Miami, from luxury cinemas to art-house havens
Find the latest blockbusters, foreign films, indie gems and cult classics at one of the best movie theaters in Miami
December 2019: Wynwood may have lost its beloved, single-screen indie film hub O Cinema, but Miami continues to erect new movie houses, from luxe, new-fangled options like Silverspot to quirky cult classic screening rooms like Nite Owl, both of which happen to live in Downtown. Grab a partner, decide on your favorite snacks and settle in—we're going to the movies!
At Miami's best movie theaters, you're as likely to see an indie feature from Cuba as you are the latest Hollywood blockbuster. There is truly something for every moviegoer. The new wave of luxury theaters cater to attendees looking for a VIP experience while Miami art cinemas continue to provide the latest and greatest in indie culture. In addition to soda, these theaters are now serving the same brews you'll find in Miami's best craft beer bars, and some of the more luxurious cinema menus look plucked from the best restaurants in Miami. So next time you can't find anything to do on a rainy day, hit up these Miami movie theaters.
Best movie theaters in Miami
Find more fun things to do with family in Miami
From visits to the best Miami attractions to spending the day getting splashed by some marine life, there's plenty to keep kids entertained.