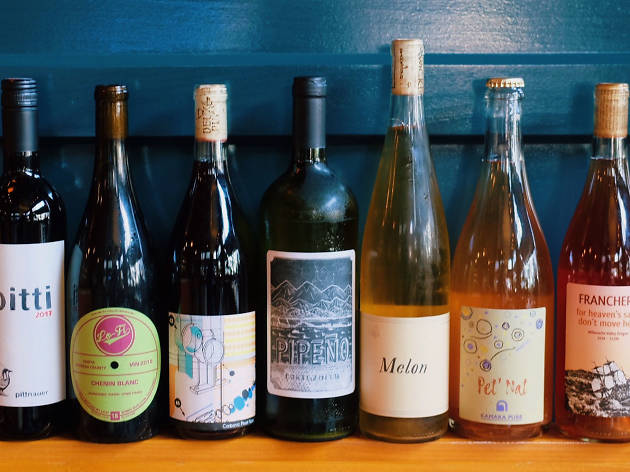 Bar Lab is opening a new natural wine bar in Downtown
Posted: Wednesday July 10 2019, 12:00pm
The Downtown Miami renaissance continues. This time, it's Bar Lab co-founders Gabe Orta and Elad Zvi who are setting their sites on the burgeoning business district.
This fall, the duo who helped jumpstart the city's cocktail craze with their award-winning bar, Broken Shaker, open Margot Natural Wine & Aperitivo Bar inside the Ingraham Building (21 SE Second Ave). Cozy and intimate, the small bar will concentrate on natural wines and liqueurs, such as Amaro and vermouth. Plus, it'll serve an assortment of tapas and small plates.
For the uninitiated, natural wines are made organically or biodynamically, with minimal intervention, few additives and without preservatives. They're usually made by small producers, largely women, and in limited qualities. While chemical-free booze is a trend among the sustainable crowd, it was the process and players that mostly drew Bar Lab to the natural wine concept. "We fell in love with this approach to winemaking years ago when we first visited the vineyards, and both or our restaurants—27 and The Exchange in Los Angeles—have all-natural wine lists," says Orta. "Most of our favorite wines right now are from female winemakers."
They're entrusting the look of Margot to a woman as well: Danya Hachey of MaD Artistic, Bar Lab's creative director, who's putting her signature touch on the whole thing—think retro, airy, playful and with plenty of bespoke furniture to tie it all in. And because women just make everything better, the wine bar's playlist will feature hits by female artists. And we love the sound of all that.
Want more? Sign up here to stay in the know.
Share the story