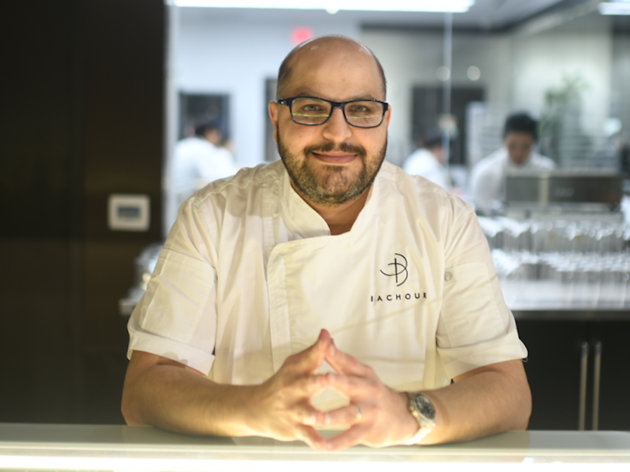 Miami's top chefs are up for auction right now—and it's all for a great cause
Bid on your favorite local toque and #AskChefsAnything will donate to immigrant families in need.
Posted: Thursday May 28 2020, 5:33pm
Have you ever wondered where Danny Serfer gets his veggies for Blue Collar's veg chalkboard? Or how Sanguich de Miami toasts their Cubanos so perfectly? Get answers to these and all of your burning culinary questions with help from #AskChefsAnything, a nonprofit organization that raises money for restaurants' immigrant workforces by auctioning off one-on-one sessions with chefs and restaurateurs.
The nationwide initiative has made its way to cities such as Philadelphia and Los Angeles, and lands in Miami today, May 27, through Sunday, May 31. Locally, #AskChefsAnything has partnered with the Chef's Warehouse to provide groceries to households connected to WeCount Miami. Up for grabs are the brains and ears of notable hospitality professionals such as Michelle Bernstein and Michael Schwartz, plus Antonio Bachour and Giorgio Rapicavoli—both of whom have spots at Time Out Market Miami.
Bids start at $100 and winners get a 30-minute Zoom call with their choice chef, restaurant owner or food writer (yep, they're on there, too) to swap recipes, share tips and talk about all things food and drink. You only have four days to make a move and learn a thing or two from the pros—so get moving or forever eat burnt toast.
View this post on Instagram
Want more? Sign up here to stay in the know.
Most popular on Time Out
-Missing the bar? Get your cocktail fix at these newly reopened Miami restaurants.
-Hard Rock Stadium is turning into a massive drive-in theater
-These Miami malls are reopening, but here's what you should know before you go
-Miami-Dade beaches are reopening on June 1, and here's what you can and can't do
-Masks are now required at Miami restaurants, plus more new dining guidelines you should know
Share the story