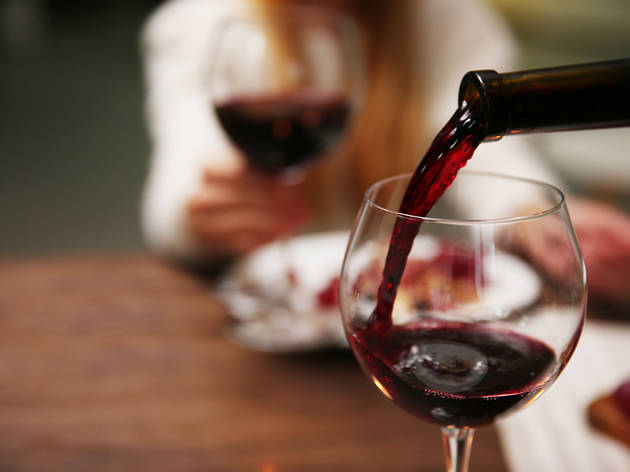 The best things to do in Miami this weekend: May 15–May 17
It's the last official weekend of lockdown.
Posted: Friday May 15 2020, 12:44pm
We're approaching the last weekend of lockdown—can you believe it? The county's emergency order ends on Monday, curfew's being lifted and soon we'll all be allowed to reenter the world—safely, of course. Though as if a sign from the gods, our last few days of sheltering in place are going to be rainy. Soggy or not, work is on pause and it's time to focus on the best things to do in Miami this weekend.
1. Join a wine tasting. You've spent too many weeks drinking alone. Maybe it's time for some company? On Friday, tune into Vinya's Instagram for their weekly live tasting led by sommelier Allegra Angelo. Even if you don't have this week's wine (which you might be too late to purchase on their site but should grab a bottle for future sipping anyway), Angelo shares all kinds of useful tips—like how to seal a bottle with household items. On Sunday, Design District wine shop, Abaco, hosts a session on rosé sipping. Owner Ben Disesa talks you through it, dropping knowledge on Abaco's in-house labels as well as others.
View this post on Instagram
2. Hop in your car for a drive-by bake sale. Rain won't stop Lee Brian Schrager from hosting his fourth Putting on the Pounds (LBS) Bake Sale to benefit the SOBEWFF® & FIU Chaplin School Hospitality Industry Relief Fund. It's a bigger affair each time with this weekend bringing even more cohosts, including cohosts Nicole Lopez-Alvarez, NBC6's Roxanne Vargas and CBS4's Lisa Petrillo. Boxes on sale this week include goodies from Night Owl Cookies, the Dumpling Lady, Cielito Artisan Pops and Zak the Baker, plus others. Everything will be priced at $25 and only exact change will be accepted. The sale kicks off at 11am and goes through 2pm or until items sell out. So hop in your car, get your cash ready and swing by Schrager's "House on Hardee" for a worthy Sunday field trip. Follow Lee Schrager for additional details.
View this post on Instagram
3. Hit up the mall for a drive-thru farmers' market. On Saturday, Aventura Mall hosts its second farm-to-car market from 11am to 3pm, featuring the mall's regular mix of vendors selling homemade empanadas, jams, baked goods and flowers, among other things. Shoppers are encouraged to pre-order online and pick up in person. On Sunday, the Shops at Merrick Park hosts theirs in the mall's parking garage at the entrance on US1 and Ponce de Leon Blvd. It runs from noon to 5pm and shoppers can purchase from their cars.
4. Catch a jazz concert. Vocalist and Miami Music Project board member Nicole Henry performs live on Facebook to raise funds for the nonprofit, which provides free classes and instruments to kids in the community. Watch the jazz singer belt it out from her home at 8pm, and visit givebutter.com/change to donate.
Want more? Sign up here to stay in the know.
Most popular on Time Out
-10 single ladies get real about dating in Miami during the lockdown
-Miami-Dade libraries are now offering curbside pickup for books and DVDs
-How to tie-dye at home, according to this Miami expert
-Craving something homemade? Check out these underground pop-ups from Miami's top chefs.
-Fairchild Garden wants to host your virtual wedding
Share the story