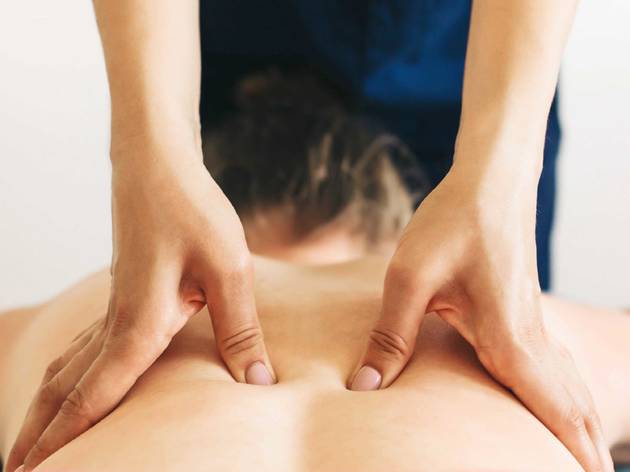 The mayor amended his order allowing Miami-Dade massage studios and tattoo parlors to reopen
As it turns out, massage qualifies as wellness not personal care.
Posted: Friday June 5 2020, 3:56pm
There's been quite a bit of confusion surrounding the reopening of massage studios and tattoo parlors, specifically as it relates to phases. Are they essential businesses? Do they fall under wellness facilities or are they personal care? Without answers to these questions, we didn't know when they'd be allowed to reopen—until now.
On Thursday, Mayor Giménez amended his latest emergency order, which allows gyms and fitness studios to reopen on June 8, crossing out tattoo parlors and massage studios. It's a subtle but impactful change to legislation that's challenged spa owners in Palm Beach, Broward and Miami-Dade counties since nonessential businesses were first allowed to reopen. "We've been battling to get recognition from the county to be able to practice massage, which is regulated under the health department; we are health practitioners," said Ashley Spurlock, director of Heavenly Spa & Fitness at the Westin Fort Lauderdale Beach Resort. Spurlock, who is also the Regulatory Chair for the Florida Spa and Wellness Association, spent weeks contacting the governor's office, as well as commissioners and mayors across counties, to get clarification because governments were not recognizing massage as healthcare. "It was confusing to people," she adds. Counties where the order to keep massage studios closed was never explicit, were able to reopen with the state today, June 5, and now Miami-Dade can follow suit on Monday. Broward issued its own order on June 1.
So what can you expect from spas under the new normal? You'll have to wear your mask throughout the experience and there'll be less hands-on activities unless it's during your treatment. For instance, at Spurlock's spa, which reopens on June 11, there will be no touching during greetings and while browsing the retail areas, plus service menus will now be virtual. If you want to buy something, someone on staff will be happy to assist you with your purchase. And, of course, all reusable items like robes and sandals will be sanitized between treatments.
Now, who's going to be first in line to book? Because we're up next.
Most popular on Time Out
-Get free stuff from these Miami makers when you donate to the Black Lives Matter movement
-You can now have dinner in this Little Havana speakeasy
-Do you have a burger-loving dad in your life? Get him this box.
-This directory details over 100 black-owned Miami businesses to support
-The Little Haiti Book Festival returns this month
Share the story