Natural wine has been slowly gaining popularity in Miami. Where it used to be a smattering of options by-the-glass on a handful of restaurants' menus, it's now the star of many drink lists across the city. But there's one place really leaning into the trend: Margot Natural Wine Bar. The pop-up inside Nikki Beach is devoted entirely to vino produced with as little human intervention possible. That means organic grapes, biodynamic harvests and fair-trade practices, among other criteria.
Open just under a week, Margot is more than a year in the making (we told you about it last July). The Bar Lab endeavor was originally set to debut this winter in a cozy venue in Downtown Miami, adjacent to Balloo. But with lockdown and indoor dining on pause, the team decided on a temporary space inside Nikki Beach where guests could socially distance and enjoy a couple of glasses of the good stuff under the glow of bistro lights, surrounded by palm trees.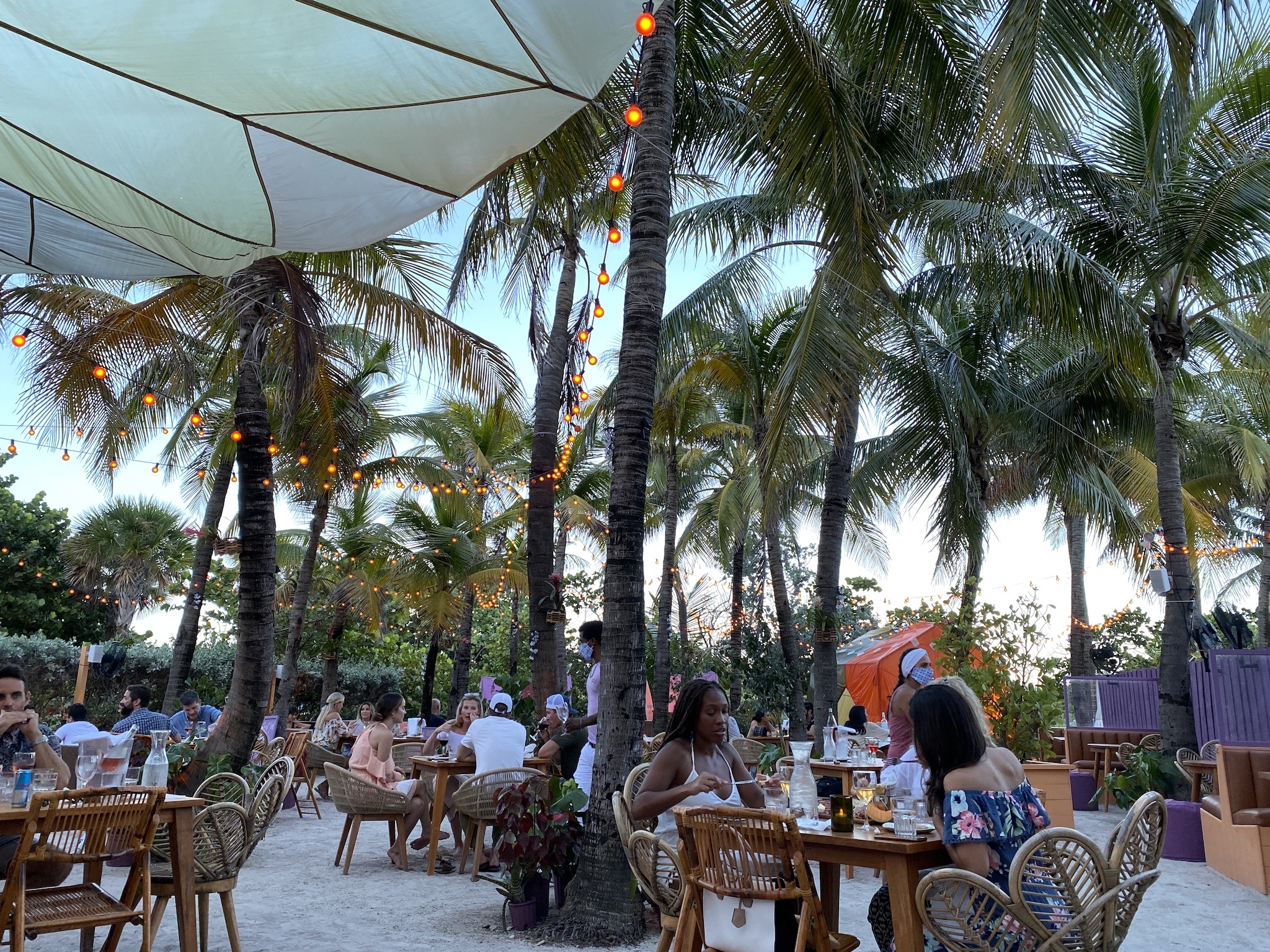 Margot serves more than 45 natural wines by the bottle as well as 10 labels by the glass. The menu is broken down into sections by type: skin-contact (commonly dubbed orange wines for their cloudy, peachy hue), rosé, sparkling, chillable reds (lighter-bodied than traditional reds), white and Piquette/cider (which are made from grapes, have less sugar and are served in cans). Prices average $13 by the glass while bottles range from $36 all the way up to $190, though most hover around $50 and everything on sale is available to-go as well.
Yes, natural wine is more expensive than industrial kinds but natty mavens contend the benefits outweigh the cost—the lack of additives and sulfites means you can drink it without feeling hungover the next day. Imagine waking up without a monster headache after a night of drinking—we could hardly believe it ourselves. If you're not ready to test the theory, nibble while you sip. There's a small menu of vino-friendly bites, including the requisite charcuterie board, a couple of wood-fired pizzas, oysters on the half-shell and key lime pie.
Margot opens Wednesday through Sunday from 4 to 10pm and reservations are required. Book yours here.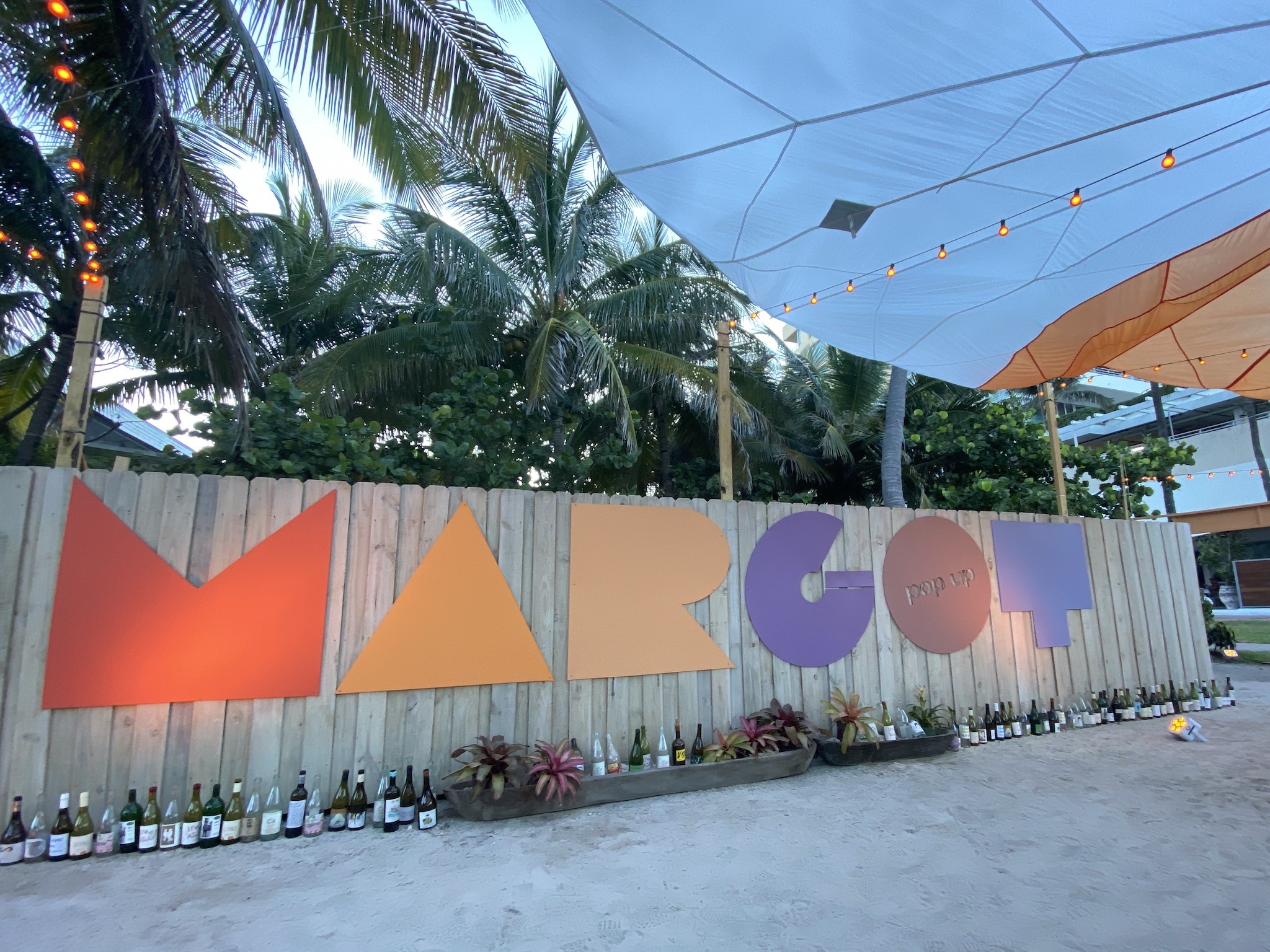 Most Popular on Time Out
–There's an Australian-style brewery opening in Coral Gables
–These Miami hotels are now offering day passes for their swimming pools
–The 17 perks of wearing a mask all the time in Miami
–This popular Wynwood bar is popping up at the Citadel rooftop
–Aching for a massage? Miami Spa Months is back with all kinds of discounted treatments.