The week between Christmas and New Year's Eve is a weird time warp marked by hangovers and long stretches of inactivity. Fortunately, the doldrums haven't hit Time Out Market Miami, who this week welcomes two fresh concepts to its lineup: Peace Pie and My Caribbean Kitchen.
Get excited about pizza 2.0 as Norman Van Aken breathes new life into the market's existing pizza spot with Peace Pie. Launched in partnership with Van Aken and Christian and Domenica Plotczyk, the husband-and-wife duo behind Salt & Brine, it features a Spatalian menu that's equal parts classic and inventive. Pies like the tasty meat-lovers Con Carne and the classic white pizza topped with ricotta, mozzarella and yummy local honey are sure to become instant favorites.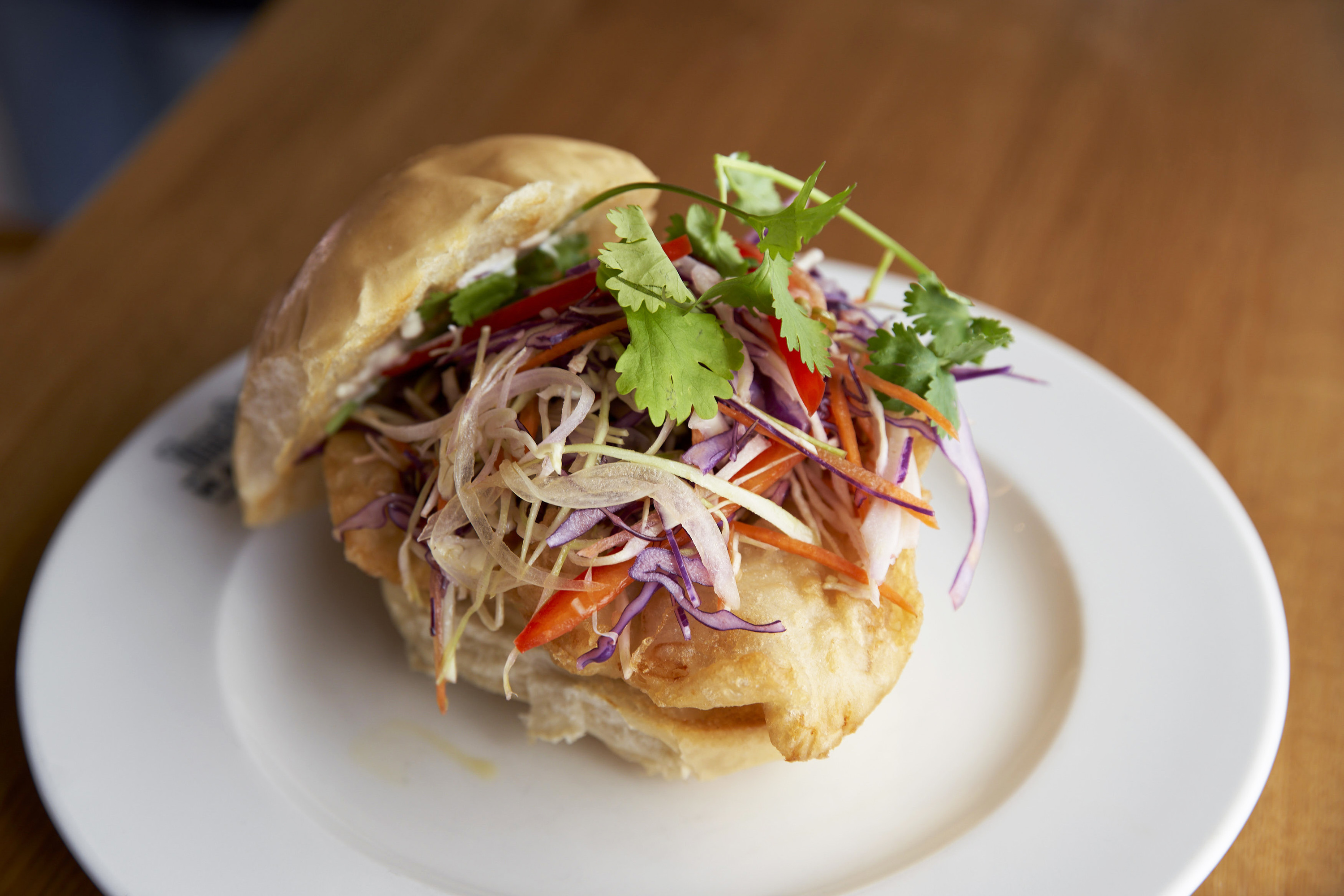 My Caribbean Kitchen
On the signature chef side, Van Aken goes deep into his extensive collection of recipes for My Caribbean Kitchen—a delicious retrospective of the very best dishes the chef was inspired to create along his winding journey from Florida Keys and South Florida, where island flavors fused with his own ever-evolving culinary style. The menu is a delightful celebration of regional specialties reimagined for local palates. From Key West's famous sloppy joe filled with Cuban picadillo á la Miami to chicken á la brasa with a tropical fruit chutney and, of course, Bahamian conch fritters, it's Caribbean cuisine done the NVA way.
Both eateries are up and running at the market, which resumed regular operating hours today in case you needed somewhere to hide from your family members in town for the holiday.
Want more? Sign up here to stay in the know.