Heads up! We're working hard to be accurate – but these are unusual times, so please always check before heading out.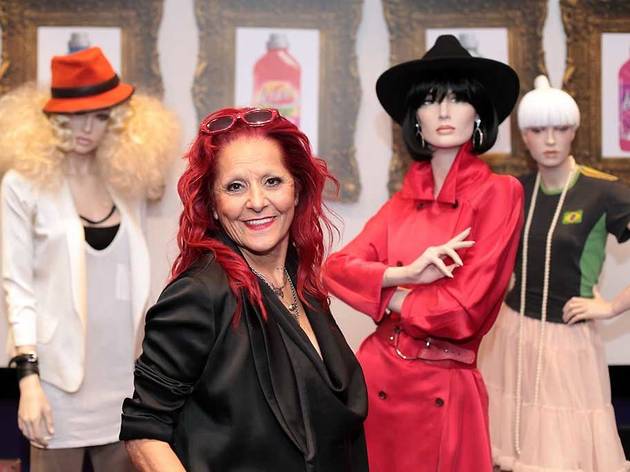 The best Art Basel Miami 2016 events
Art Basel Miami's best events around town
Compiling your list of Art Basel Miami 2017 events can be, to say the least, overwhelming. Spreadsheets, whiteboards, flash cards—however you keep track of all the things to do during Miami Art Week, chances are you get lost in a black hole of e-vites. Things were hard enough when all we had to keep track of was whatever was happening at the best South Beach clubs in Miami. But now you have to know all the things to do in the Design District and Wynwood too. And of course you have to relearn where to find the best new restaurants in Miami. It can suck. We should certainly know because we've been hard at work trying to make things easy for you by curating the best Art Basel events happening around town in one neat little list. You're very welcome.
Best Art Basel Miami 2016 events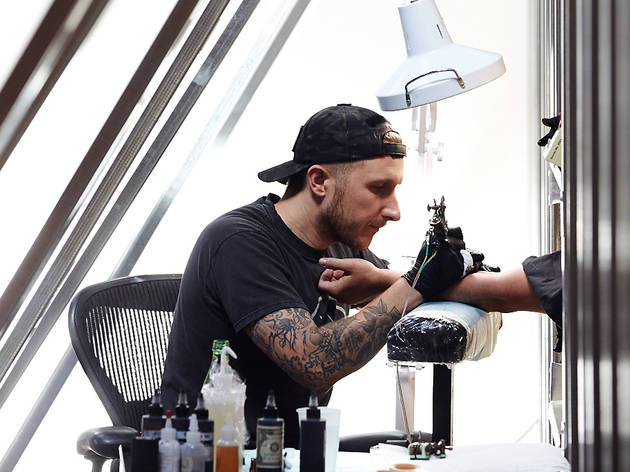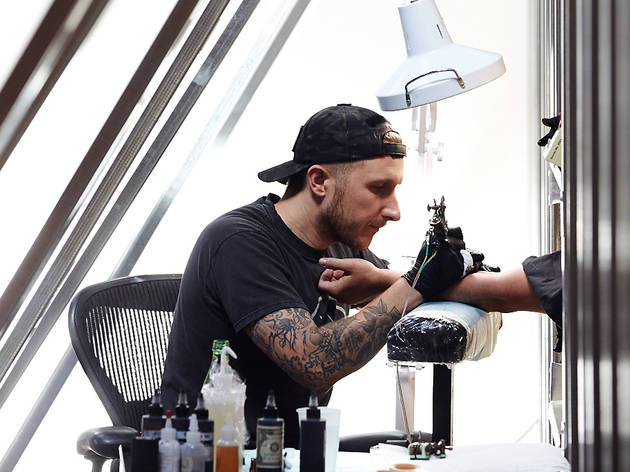 Photograph: Courtesy Chris Swainston/MILK GALLERY
1. Scott Campbell, "Whole Glory"
After inking people in Los Angeles, New York, London and Moscow, prolific tattoo artist Scott Campbell brings his project Whole Glory to Miami Art Week. For two days (December 1 and 2), he'll tattoo the appendages of 10 lucky strangers whose names he'll pick from a raffle. The catch? The tattoo is a total surprise. "I apply whatever design I feel the appendage needs, and the recipient has no insight as to what it is until it is completed and they pull their arm out of the hole," Campbell explains. If you're feeling brave, Whole Glory, presented by MILK as part of the Mana Urban Arts Project, is your shot to get inked—for free—by one of the country's most celebrated tattoo artist whose worked on celebrities such as Howard Stern, Marc Jacobs and Robert Downey, Jr. Mana Wynwood, 2217 NW 5th Ave, Miami. Dec 1, 2 10am–5pm.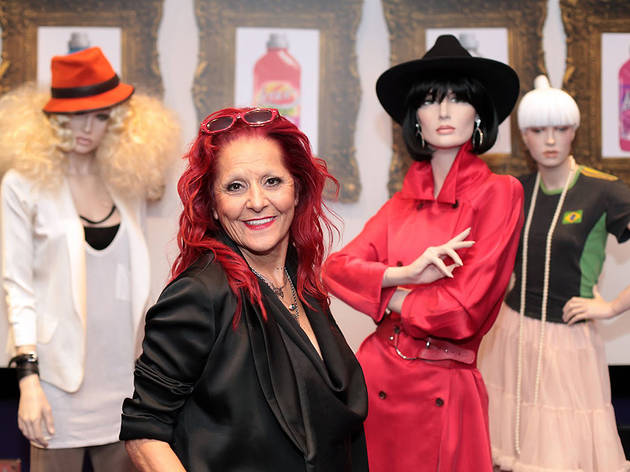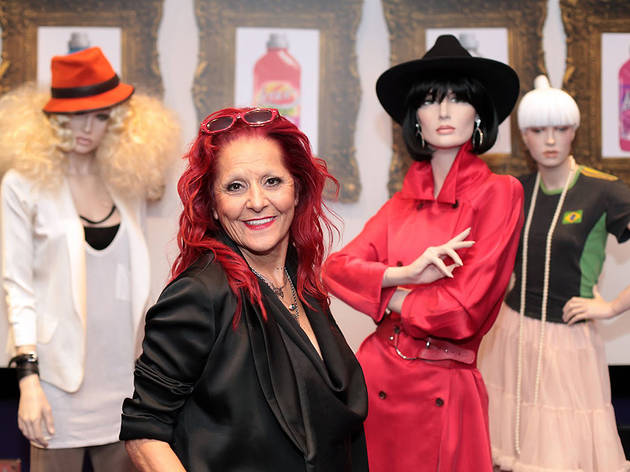 Photograph: Courtesy Patricia Field
2. Patricia Field, "ArtFashion"
Fashion icon and legendary costume designer Field makes her Art Basel debut with this curated collection of one-of-a-kind pieces that has already made fans of Beyoncé, Miley Cyrus and Madonna. Look for designs by up-and-comers like Scooter LaForge, Suzan Pitt and Jody Morlock. White Dot Gallery, 175 NW 23rd St (917-624-7599). Dec 1–31.
Photograph: Courtesy Patricia Field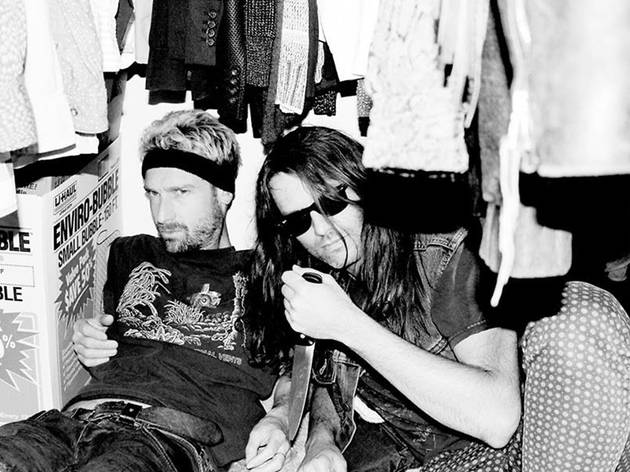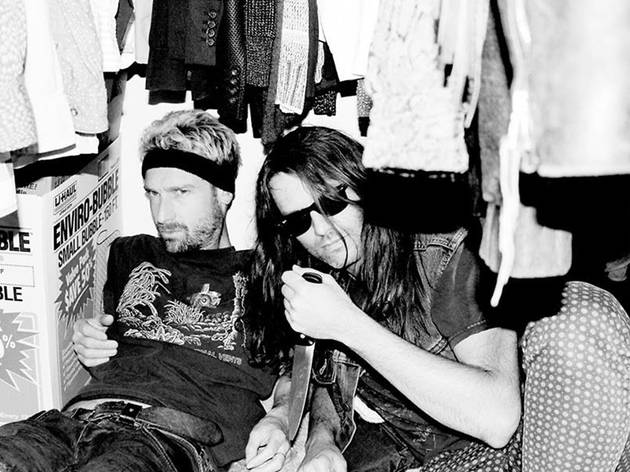 Photograph: Courtesy Jorge Elbrecht/BFI
3. "Coral Cross III" at Colony Theater
Costa Rican-born, Miami-raised composer and visual artist Jorge Elbrecht and L.A.'s Max Hooper Schneider come together to form metal outfit "Coral Cross III." The show, a one-night-only performance with elements of multimedia installations, serves as Elbrecht's first solo exhibition and features a series of large-scale drawings. While music has played a major role in Elbrecht's career— most notably his contributions to art collective Lansing-Dreiden and recent collaboration with indie darling Ariel Pink—Coral Cross takes it one step further, introducing dark metal sounds and striking graphics. The event is part of BFI's "Nomadic Miami" model, which presents site-specific exhibitions, performances and visual programming. Colony Theater, 1040 Lincoln Rd, Miami Beach. Dec 3 9:30pm–11:30pm. RSVP at eventbrite.com to attend.

Photograph: Courtesy Jorge Elbrecht/BFI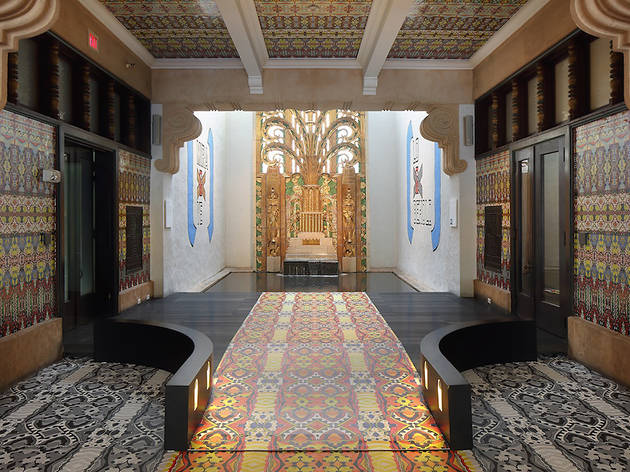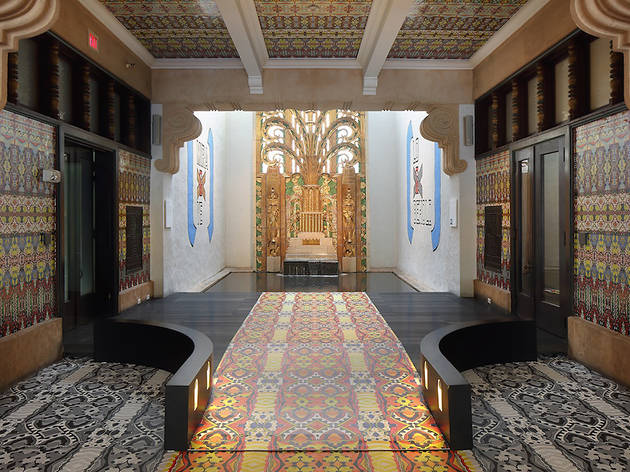 Photograph: Lynton Gardiner
4. Christie van der Haak's "More Is More" at Wolfsonian-FIU
Wolfsonian–FIU is an imposing figure along Washington Avenue, but that doesn't mean there's isn't room for improvement. Dutch artist Christie van der Haak has done just that, transforming the Art Deco building that houses the museum by wrapping it in her signature batik-inspired patterns and tapestries. The interweaving motifs outside, the largest public artwork on view during Art Basel Miami 2016, mirror the exhibit inside the museum: "Modern Dutch Design," which explores the Netherlands' innovative designs from 1890 to 1940, focuses on the artists' response to the radical social and political shifts of said period. Wolfsonian-FIU, 1001 Washington Ave, Miami Beach. Nov 28–Dec 1, 3, 4 10am–6pm; Dec 2 10am–4pm. VIP opening Dec 2 8–11 pm.
Photograph: Lynton Gardiner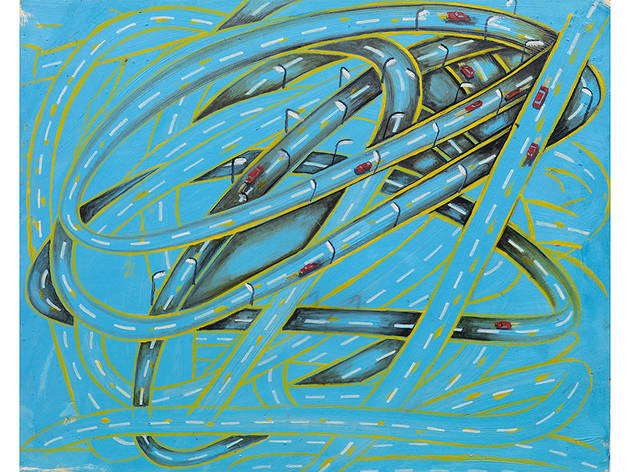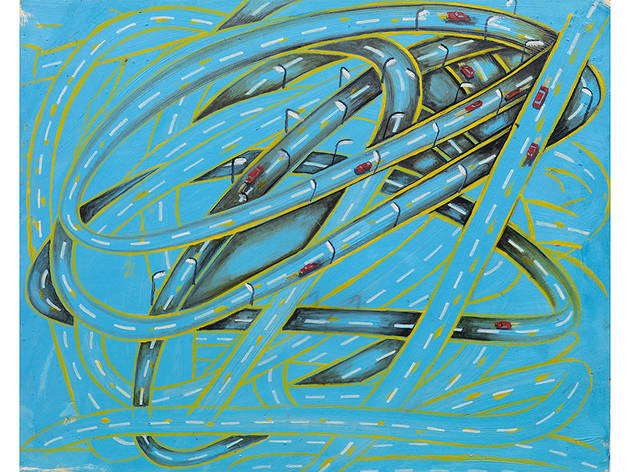 Photograph: Courtesy Wolfgang Günzel/ICA Miami/Fredrik Nilsen Studio
5. Thomas Bayrle's "One Day on Success Street" at Institute of Contemporary Art, Miami
"One Day on Success Street," Thomas Bayrle's exploration of technology's impact on society, marks the German artist's debut in an American museum. Spanning his nearly 50-year career, the exhibit will feature approximately 75 works from the 1960s to present day, including Wire Madonna—a site-specific piece commissioned by ICA Miami for its Atrium Gallery. The steel interpretation of Madonna and child will be Bayrle's largest sculpture to date, while the exhibit is the space's last, as ICA Miami prepares for a move to a permanent location in Miami's Design District in late 2017. ICA Miami, 4040 NE 2nd Ave, Miami. Opening Nov 28 at 7pm; through Mar 26.

Photograph: Courtesy Wolfgang Günzel/ICA Miami/Fredrik Nilsen Studio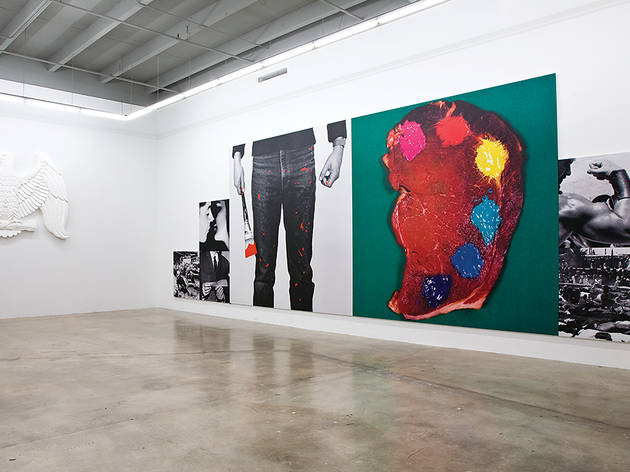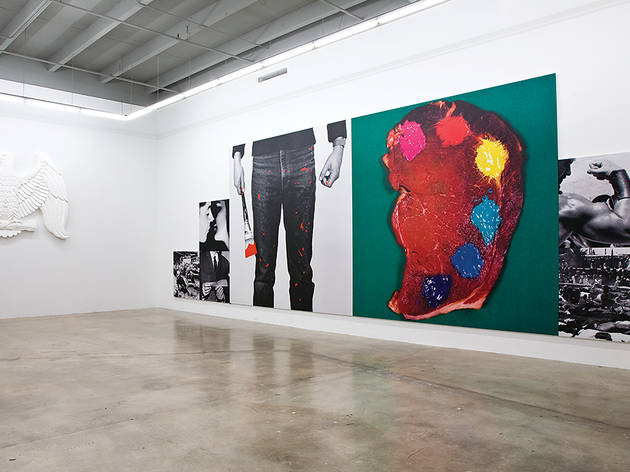 Photograph: Courtesy Rubell Family Collection
6. "High Anxiety: New Acquisitions" at Rubell Family Collection
Rubell Family Collection's Art Basel Miami 2016 offering might be Miami Art Week's most poignant showing given the U.S.'s current political climate. "High Anxiety: New Acquisitions," a survey of works that examines social and political topics, features new works by artists already part of the museum's private collection—including Solange Pessoa, Bunny Rogers, Ryan Trecartin and John Waters, among others. The show, though not explicitly a commentary on this year's presidential election, does speak to the country's shared state of uncertainty and nervousness. Rubell Family Collection, 95 NW 29th St, Miami. Nov 30–Aug 25.
Photograph: Courtesy Rubell Family Collection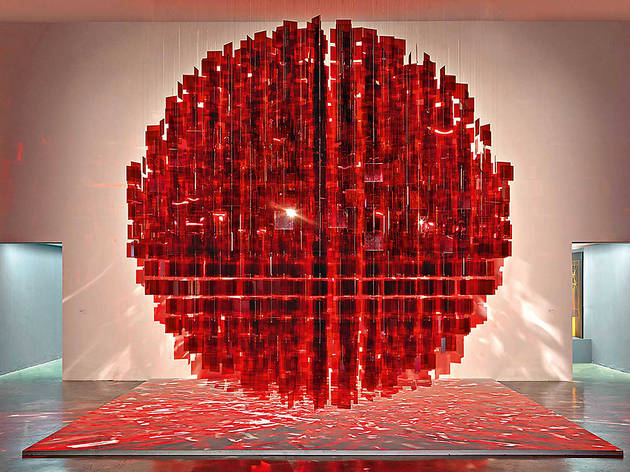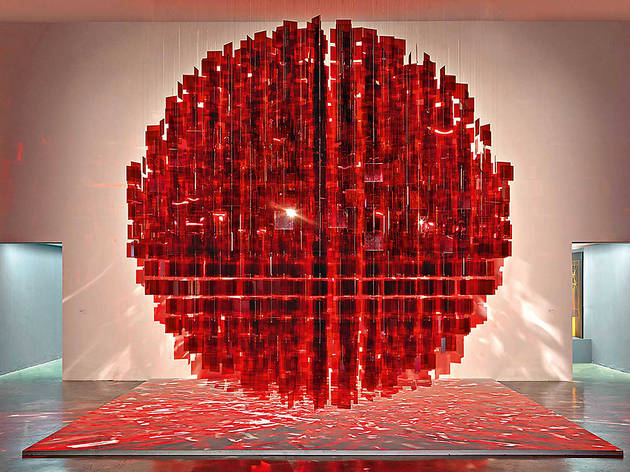 Photograph: Courtesy Pérez Art Museum
7. Julio Le Parc's "Form Into Action" at Pérez Art Museum Miami
PAMM brings Argentinian artist Le Parc to the forefront, introducing the U.S. to this central and influential figure in participatory kinetic art with more than 100 pieces spread over two special exhibition galleries. Don't miss his large-scale installations and rarely seen works on paper and archival material, featuring innovations in the fields of light, movement and perception. Pérez Art Museum Miami, 1103 Biscayne Blvd, Miami. Through March 19. Fri–Tue 10am–6pm; Thu 10am–9pm.

Photograph: Courtesy Pérez Art Museum