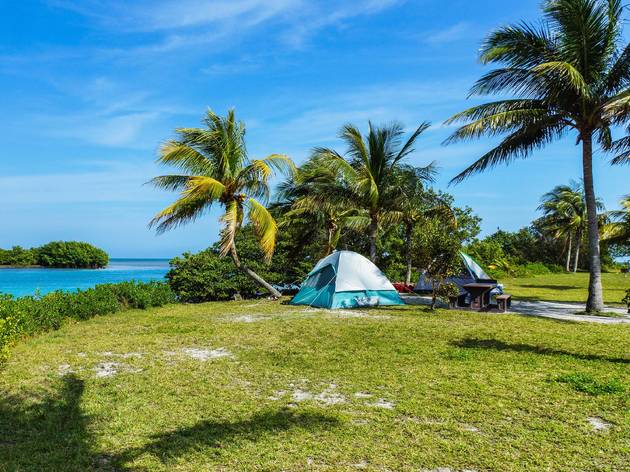 Get back to nature at the best camping in Miami
Flee your busy, connected life for some tranquility near home when you book one of the best places for camping in Miami
For all the comforts and amenities Miami hotels offer, sometimes the ideal getaway is one that brings you back to the basics. Whether it's sleeping under the stars or slumbering in a tent, camping in Miami provides a simpler escape where the ultimate luxury is going off the grid and shutting off your devices. And it's not all bare-bones either. Campsites in and near Miami range from bucolic landscapes dotted with teepees and cabins to riverside patches of grass you'll need to kayak to reach to sand dunes off Miami's beaches where folks are allowed to pitch a tent. While not every campground you'll find below is in Miami-Dade, all are within a short drive for an easy day-trip opportunity or a quick vacation. Ready to get back to nature? A relaxing retreat in an idyllic setting is much closer than you think.
Editor's note: Some of these campsites are temporarily closed or in the process of reopening, offering limited amenities for the time being. Please check the park's website.
Rather go for a hike?
Is it a hike if you're not scaling hills or meandering down mountainsides? Sure it is.