The best parks in Miami for living your best outdoors life
Explore the best parks in Miami, where green space, sports activities and waterfront views make up for the lack of A/C.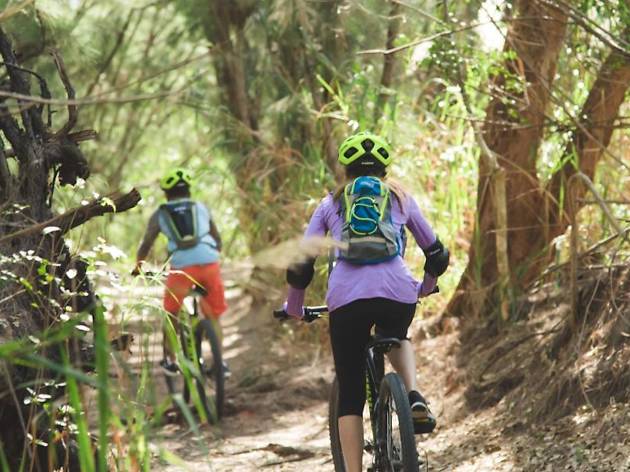 July 2019: 100 percent humidity and 95-degree temperatures, be damned! Summer in Miami is for getting outside, and all this sunshine has us sniffing out even more great green spaces in Miami where we can take in the fresh air. New to the list but not to in-the-know city dwellers is Margaret Pace Park, a petite Edgewater gem packed with sports courts, picnic tables, cute dogs and ripped bods overlooking Biscayne Bay. We've also added in North Shore Open Space Park along the beachfront, where locals are drawn to expansive shaded trails, grilling areas and a large dog run.
Sure—this city doesn't have much of a pedestrian culture. But the best parks in Miami do give us plenty of reasons to head outdoors. Our parks are as diverse as our city, offering a variety of ecosystems and environments from the ocean to hammock-enclosed trails and thick mangroves you can paddle right up to. Miamians have access to a range of green spaces with eye-catching flora and fauna, fitness trails and all sorts of water-based activities. A day in the park is not only one of the best free things to do in Miami, but is also one of the best things to do in Miami with kids. What's more, special programs and events at many of the best Miami parks can turn a boring visit into a genuine learning experience for the whole family. So, what are you waiting for?
Ready to cool off?
Here's where to cool off in style