The best Miami pool parties for some fun in the sun
When it's summer all year, the best Miami pool parties are waiting for you every single weekend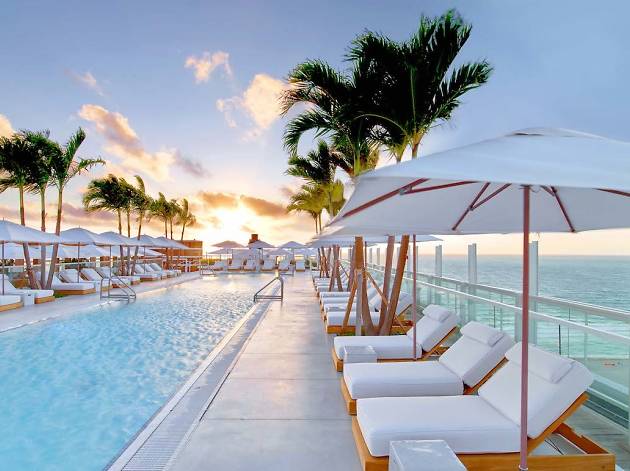 It shouldn't be that hard to find the best Miami pool parties, right? It seems like such an obvious event for this city. But, you'd be surprised. There are a lot of duds out there—far too many stinky chlorine shindigs with lame DJs spinning EDM hits from 2012. A good pool party, dear reader, mixes all the good parts of the best clubs in Miami with the most gorgeous pools in Miami—with an added dash of the best bars in Miami. We've got a range of options for you here, from all-out ragers to slightly more refined options. They are sexy, fun and—in a good way—just a tad cliché. Just don't forget that sunscreen, fam.
Looking for more awesome pools to swim in?
Dying to escape the beach crowds? Dive into one of these amazing pools instead.
More to explore