Face of the 'Hood: Billy Corben, South Beach
Get to know the documentary filmmaker behind Cocaine Cowboys and The U and his professional 'hood, South Beach
Do you live in South Beach?
I live in unincorporated Miami-Dade [County] but spend most of my time in South Beach. I've never lived in Miami Beach, but I've worked and partied here. You know the bridge-and-tunnel people in New York? I'm a causeway kid.
You're known for making controversial docs, yet you're headquartered along the innocuous Lincoln Road in Miami Beach.
Network people are impressed—our friends at ESPN always seem to find a way to expense a trip here in February. Not that you want to impress people, but you do want to bring them someplace that's better than where they are—and, I can tell you, this beats the shit out of L.A., New York and Bristol, Connecticut.
You've been at that office for more than a decade. Where's your favorite place to go in the area?
The Café at Books & Books is literally our commissary. Our office is right upstairs. If we don't come down or sit here and take meetings all day, we'll order it up. I don't drink beer or wine and they don't have a liquor license, but as far as looking for good service, consistency in quality and value, that's this place. The service is so friendly that one guy literally gave a customer the Heimlich maneuver.
Where do you go for a drink?
When I don't feel like slumming it—and I always feel like slumming it—I like Jezebel Bar + Kitchen for happy hour. The service is pretty good for South Beach, and there are some decent specials. I go to Jezebel in shorts and a T-shirt. What, they're not going to let me in? It's Lincoln Road, for crying out loud.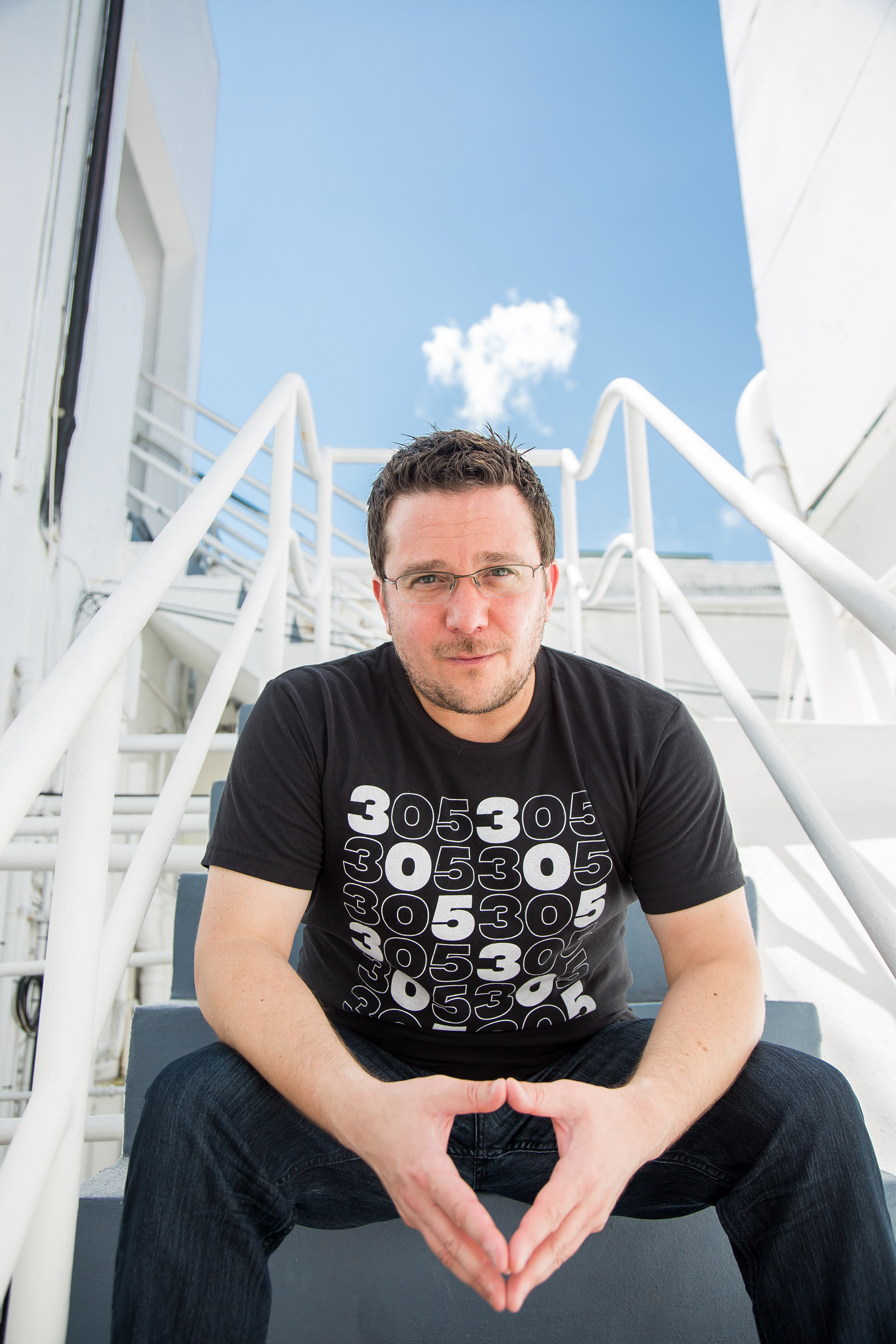 Photograph: Sonya Revell
Meet other neighborhood trendsetters
More to explore