Heads up! We're working hard to be accurate – but these are unusual times, so please always check before heading out.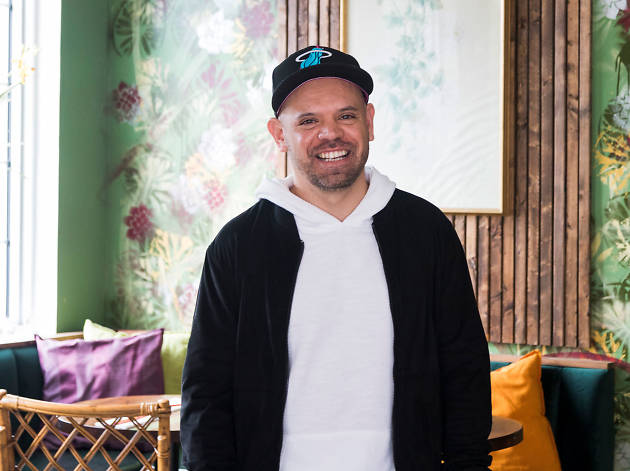 Restaurant Diaries: Making pho and showing gratitude with Cesar Zapata
The chef behind Phuc Yea and Pho Mo unpacks his busy day of meditating, managing restaurants and cooking on live TV
Welcome to Restaurant Diaries, where we go behind the scenes and into the weeds with the chefs, restaurateurs and talented folks hustling hard at Time Out Market Miami. This week, Cesar Zapata shows us it's possible to run two successful eateries and still practice self-care. The chef and partner behind MiMo's Viet-Cajun hot spot Phuc Yea and Time Out Market's Vietnamese kitchen, Pho Mo, takes us through his busy day of juggling cooking duties, managing responsibilities and making the most of press opportunities. Along the way, he finds the time—and energy!—to squeeze in a workout, a quick round of meditation and quality time with his dogs. (As told to and edited by us.)
RECOMMENDED: Guide to Time Out Market Miami
Rise and (lightly) caffeinate
I wake up at 7am and give thanks for the new day. I always start the day by drinking a cup of Bai Mu Dan (white peony tea), and I try not to check emails or Instagram so that I'm not distracted. Then I make my bed and brush my teeth. 😬
I spend some time organizing my apartment and cleaning up after my two rats, my dogs Lola and Sophia.
Zen and shred
At 7:30am, it's time to meditate. I light some incense, sage, Palo Santo and candles, and tell Google to play some meditation music. Just before 8am, I drink a pre-workout shake and get ready for the gym. I listen to a podcast [The Ed Mylett Show: How to Channel Energy to Achieve Your Goals with Cesar Millan] while I'm on the stationary bike for about 15 minutes. I check emails, Instagram and texts (like the love messages I get from Gio ☺️). Then I do 15 minutes of rowing and 45 minutes of weights.
I'm done with my workout by 9:15am and then I make a protein shake—Vegan chocolate with kale, peanut butter, maca powder that I brought back from Peru and matcha green tea with some almond milk. I shower, get dressed and leave by 10am.
Lights, camera, action
At 10am, I need to bounce and head to the NBC 6 studios for a segment on No Kid Hungry. I arrive by 10:45 am to meet with [publicist], Larry Carrino, who freaks out because I have few ingredients for the TV shoot—and it's live. 🤦🏻‍♂️ I start setting up my table for the shoot while Larry hyperventilates because my mise-en-place box is the smallest he's ever seen. I tell Larry not to freak out because everything is under control 😊.
Timon [Balloo of Sugarcane] shows up at 11:15am and freaks out, too. 😱😂 I set up my table and it looks dope! But Larry is still freaking out. We shoot the teaser for the segment, where we'll talk about No Kid Hungry's summer programs. We wrap at noon and it's a success—Timon and I killed it and Larry is now happy again.
Timon and I catch up over lunch at China Pavilion (10041 Pines Blvd, Pembroke Pines, FL) around 12:30pm.
Second shift
I drive to South Beach at 1:45pm, still listening to my podcast from earlier in the day, and make it to Pho Mo at Time Out Market by 2:20pm. I spend time with my team and make sure everything is up to our standards. At 4:45pm, I head to Phuc Yea. I drive like a Miamian in traffic to make it on time for preshift, and I put on some Wu-Tang [Rae Kwon, "Criminology"].
I make it to the restaurant by 5:25pm, check in with the kitchen staff, do a line check and talk to my crew about reservations, VIPs and large parties, making sure we have everything for service. I'm also hosting a cooking class tonight, so I need to make sure everything is ready for that.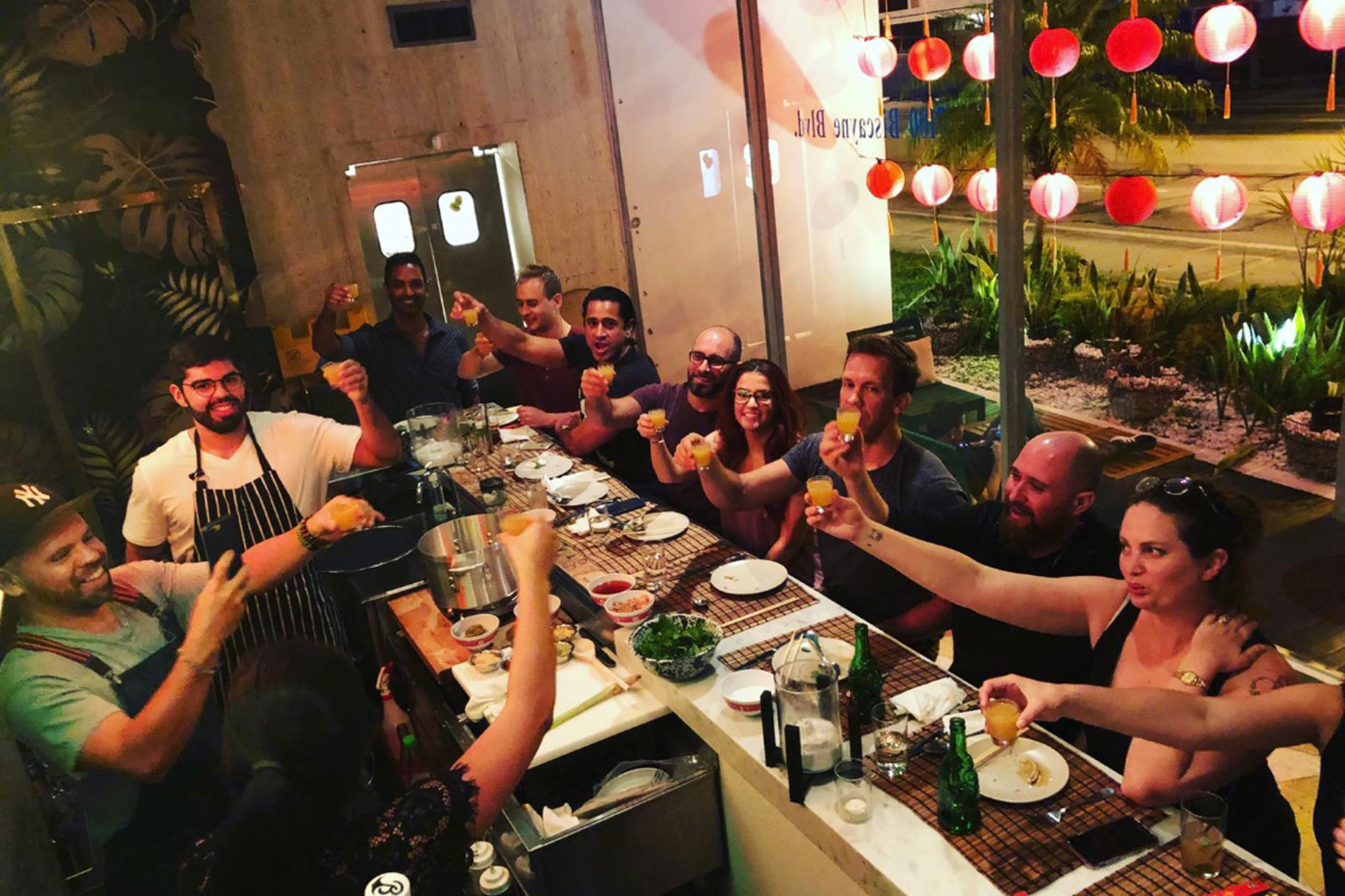 Service starts at 6pm and the cooking class begins at 7:30pm. We offer an interactive cooking class the second week of every month, and this one was a success; class ends at 9:30pm.
It's a busy night for us but I'm teaching and running service. By 9:40pm, I jump on the pass [Editor's note: that's restaurant speak for expediting tickets] since we still have tables. By 10:15, we're finishing up the night, placing orders for the next day and leave any notes for the following day's managers. I leave and drive like a maniac to make it to Shake Shack before it closes at 11pm... and I'm in the clear.
I'm home by midnight, say hi to my girls (Lola and Sophia), watch TV, catch up on emails, smoke a little broccoli, relax and give thanks for today. I'm asleep by 1am and ready to do it all over again tomorrow. 😊
Hungry for more?
You'll want to come back and eat at every single one