Your Downtown Miami parking cheat sheet
Downtown Miami parking doesn't have to be so scary. Here are our tips and tricks for finding the perfect spot.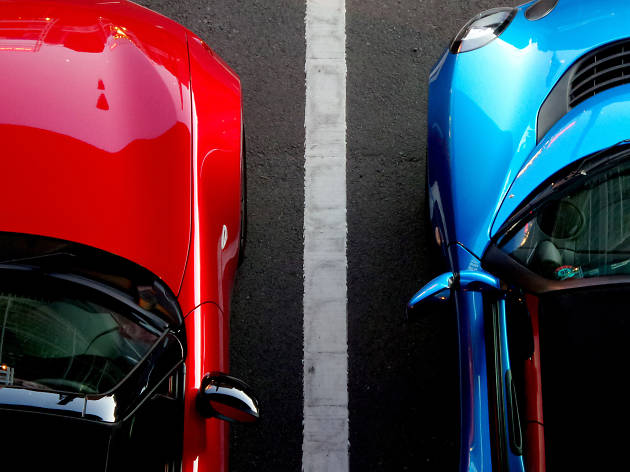 Downtown Miami parking is not known for its ease. Spots aren't exactly plentiful or, in many cases, cheap. So for quite a while, most Miamians have avoided the area. But the rapidly-growing chunk of Miami is making that hard now. Are the best Downtown Miami restaurants well worth a difficult parallel parking job? Indeed. How about the best Downtown Miami clubs? Yup. And we haven't even gotten to the extensive list of things to do in Downtown Miami, which will give you plenty of motivation to climb up the highest parking garage. So, to put it simply: you're going to need to learn how to park in Downtown Miami. Because in the not-so-distant future, you're going to be heading there quite a bit.
RECOMMENDED: Full guide to Downtown Miami
Downtown Miami parking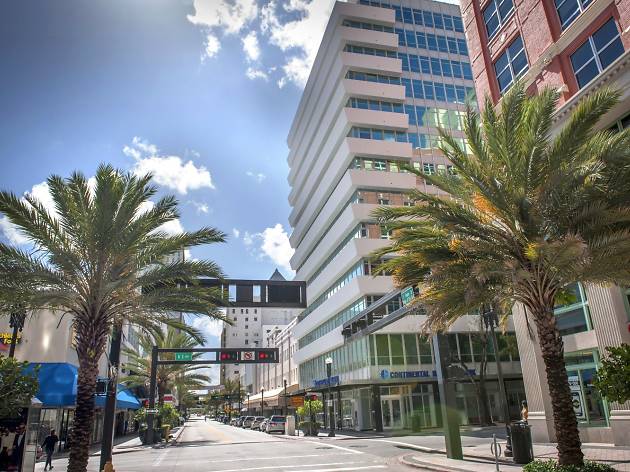 Photograph: Bruno Frontino/Greater Miami Convention & Visitors Bureau
As you might expect in any concentrated Downtown area, street parking in Downtown Miami can be tough. There are quite a bit of parallel-parking options available throughout the area. But thanks to the high volume of people who actually work in the neighborhood, many are taken up throughout the week. If you snag one, the easiest way to pay for these is through the Pay by Phone app (this is a different one than Miami Beach uses) and your average price for Downtown Miami is going to be $3.50 per hour.
Photograph: Bruno Frontino/Greater Miami Convention & Visitors Bureau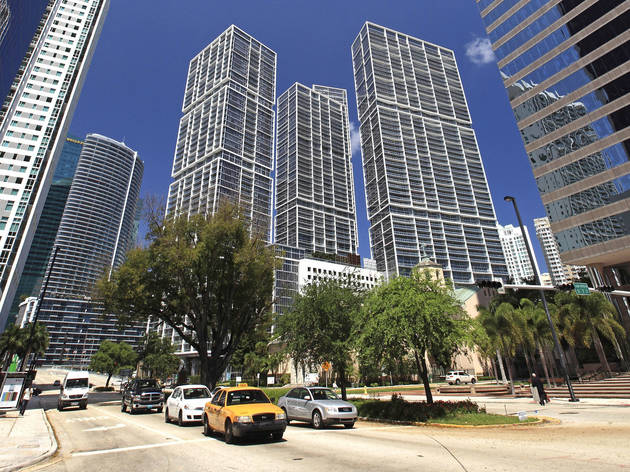 © Greater Miami Convention & Visitors Bureau
Public lots controlled by Miami Parking Authority offer a better chance of grabbing a spot than street parking. There is a cluster of four directly across from Bayfront Park that's fairly convenient at $3.50 per hour. Enforcement for lots (and street parking) is daily, from 6am to 2am. The Pay by Phone parking app will work for these spots too.
Photograph: Greater Miami Convention & Visitors Bureau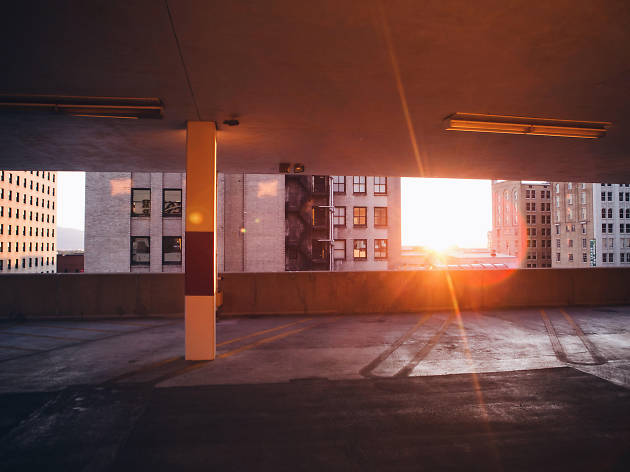 Photograph: Unsplash/Omar Prestwich
Not all parking garages are created equal and you might want to shop around a bit beforehand to find one (which you can do via the interactive map at miamiparking.com). Always read the fine print and keep an eye out for specials. Many garages, like College Station Garage (190 NE 3rd St) offer a free first half-hour for all parking. College Station and others like the Knight Center Garage (100 SE 2 St) also offer early bird prices for those in before 9am. Just make sure to hold on to your parking ticket. If you lose it, you'll have to pay a lost ticket fee, which can be anywhere from $15 to more than $20.
Photograph: Unsplash/Omar Prestwich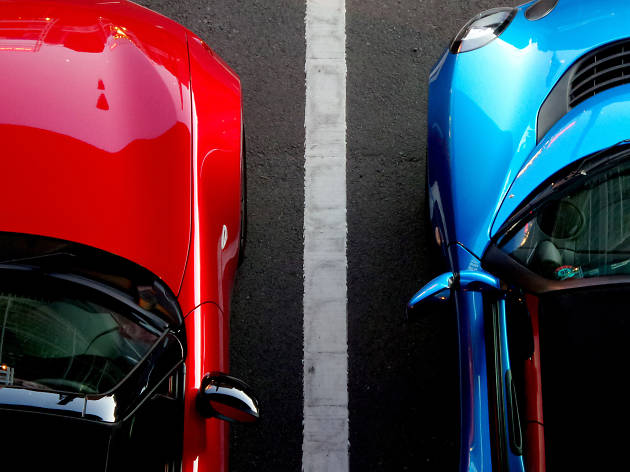 Photograph: Unsplash/Franck V.
Privately owned lots are all over the place in Downtown. Be very wary of these because they specialize in booting and towing cars the second the time limit is up. These lots should be marked with tow away signs and other signs indicating that it is not a Miami Parking Authority lot. But those signs are often small or not prominently displayed so double-check. If you decide to risk it, make sure you're paying at the correct meter and buy yourself plenty of time. Trust us, it's not fun to have your parking spot turn into a $300 affair.
Photograph: Unsplash/Franck V.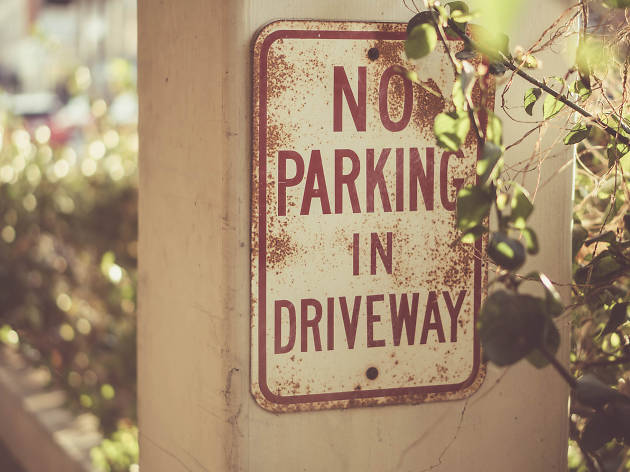 Photograph: Unsplash/Simeon Frank
So, you've been towed? Or, at least, you think you've been towed? Tow companies must report any tow to the police within 30-minutes, so you can call Miami Police's non-emergency line to check: 305-579-6111. They will tell you if you've been towed and how to get your car back. Avoid getting towed by making sure you're not illegally parked along the street or parked in a private lot with tow away signs. Before you pay, make sure you're within the lines and not blocking any entrance or fire hydrant. Don't park at a private business and think they won't notice either. They probably will.
Photograph: Unsplash/Simeon Frank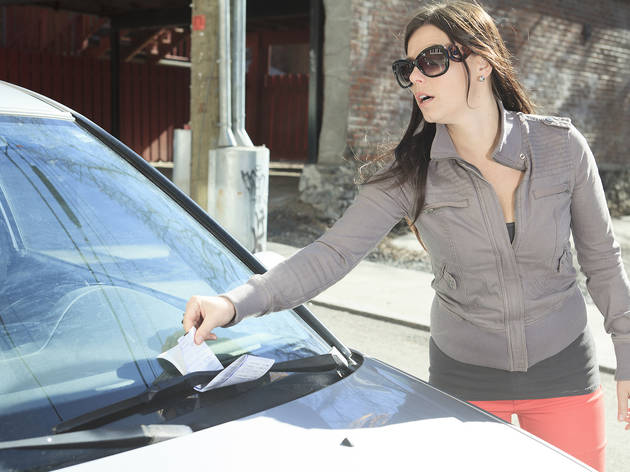 Photograph: Shutterstock
Tickets are certainly enforced in Downtown. The best way to avoid them is being on top of your parking time limit, and extending it via the Pay by Phone app if necessary. But we all make mistakes. If you do get a ticket, it'll be tucked underneath your windshield wiper. Check before you drive away. Your average ticket for going over the time limit is $18. Citations can get more expensive though. Illegally park in a handicap spot and you'll have to pay $253. You can easily pay a ticket online. Go to miami-dadeclerk.com and enter the citation number on your ticket. The ticket will also have payment instructions on it.
Photograph: Shutterstock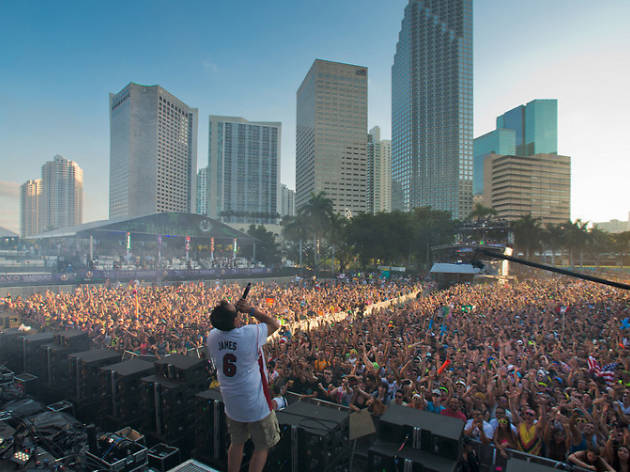 Photograph: © Rob215 / www.design215.com
Downtown Miami is home to some huge events—from concerts and music festivals at Bayfront Park to Miami Heat games at the AmericanAirlines Arena. The closer to your event, the harder it will be to park for a reasonable fee (and the harder it'll be to leave once the event is done). Our favorite method for getting to and from big events in Downtown easily is via the Metromover. Park (or Uber/Lyft) as close as you can to the Adrienne Arsht Center Metromover station (1455 Biscayne Blvd) and ride two stops to the Park West stop (800 NE 2nd Ave) for the AmericanAirlines Arena. Stay on until the Bayfront Park station (150 S Biscayne Blvd) for concerts at Bayfront.
Photograph: Rob215/www.design215.com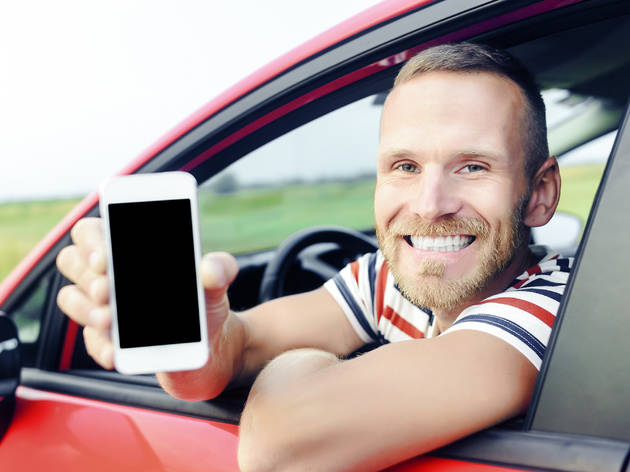 Photograph: Shutterstock
Honestly, sometimes taking an Uber and Lyft to Downtown is just the easier option—especially if you're going to spend a similar amount of money on parking anyway. It makes even more sense in Downtown because, once you're in the area, you can hop around easily and for free via the Metromover. It'll take you smoothly from Brickell to Downtown and back again.
Photograph: Shutterstock