The best things to do in Downtown Miami for an awesome time
Trying to think of things to do in Downtown Miami? Let us show you how to have a blast in the heart of the city.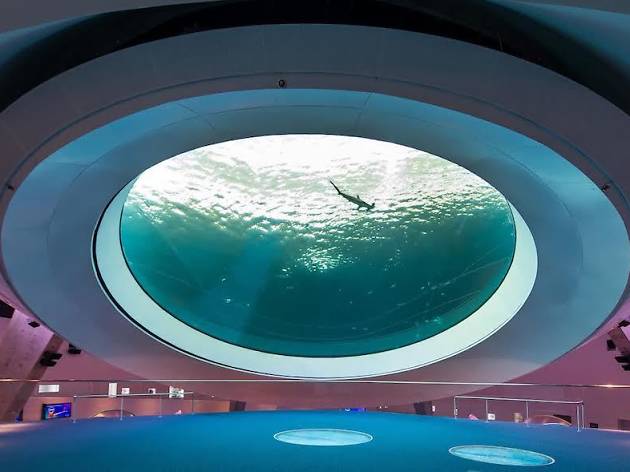 There hasn't always been a ton of things to do in Downtown Miami. But, like so much in the neighborhood, that has changed. Sure, you could hit up one of the best Downtown Miami clubs or chow down at one of these awesome Downtown Miami restaurants. But there's more than just food and drink in the growing neighborhood. Today, you'll find Downtown full of some really great museums and places to chill out or soak in some incredible views. Downtown doesn't yet have the rep of Miami neighborhoods such as South Beach or Wynwood but that's all the more reason to spend a day exploring it. Plus, it's one of the most navigable areas of this city thanks to the (free!) Metromover.
RECOMMENDED: Full guide to Downtown Miami
Things to do in Downtown Miami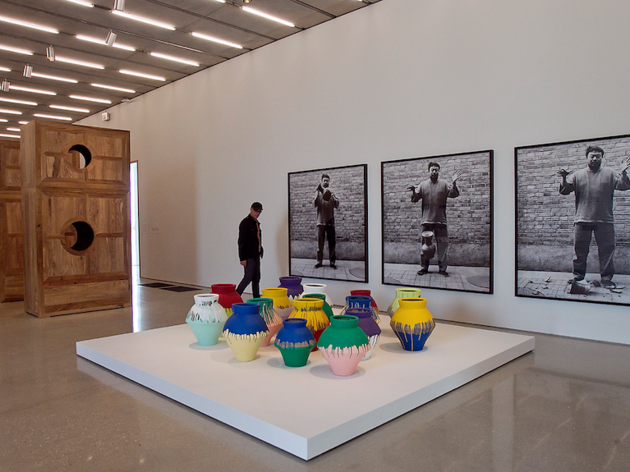 What is it? The best modern and contemporary art museum in Miami and, arguably, all of South Florida. Even a simple stroll around the stunning new building is a visual blast.
Why go? PAMM's curation is excellent, so you can bet you're in for a world-class experience. On top of that, the onsite restaurant, Verde, will help you spend an entire afternoon on the museum's gorgeous waterfront property.
Things to do, Exhibitions
What is it? The most iconic landmark in Downtown Miami. It's often referred to as the "Ellis Island of the South," thanks to the role it played in Cuban immigration.
Why go? Not only is the historic building worth a look from the outside (it changes colors at night every now and then too), but inside you'll find worthy exhibits on Cuban exiles and the Cuban diaspora.
What is it? A big public park on the edge of Biscayne Bay. In addition to being a perfectly pleasant place to chill out and read a book, Bayfront often hosts concerts at its amphitheater, music festivals and other outdoor events.
Why go? There's not a ton of green space in Downtown Miami—and there's nothing as pretty as Bayfront.
Things to do, Exhibitions
What is it? Our brand-spanking-new science museum, complete with a massive aquarium and state-of-the-art planetarium. Head to the top floor for a spectacular view of Miami.
Why go? Very few Miami attractions are equally as fun for kids and adults. This is not the case at Frost Science, where a mixture of engaging exhibits, wildlife and science demonstrations ensure the entire family is going to be engaged.
What is it? A fascinating museum dedicated to the weird, colorful history of Miami. The name kind of says it all, huh?
Why go? Because we can give you the coveted 100 percent Time Out guarantee that you will learn something new about the city of Miami. And you'll be able to Miami-splain to all your friends at the next happy hour.
What is it? The best restaurant in the Downtown area. Expect a hip, casual atmosphere and seriously tasty plates.
Why go? Like Persian and Mediterranean food? Then this is the spot for you. Nowhere in Miami does it better than Fooq's. You'd also be wise to snag pre- or post-dinner drinks next door at the Corner.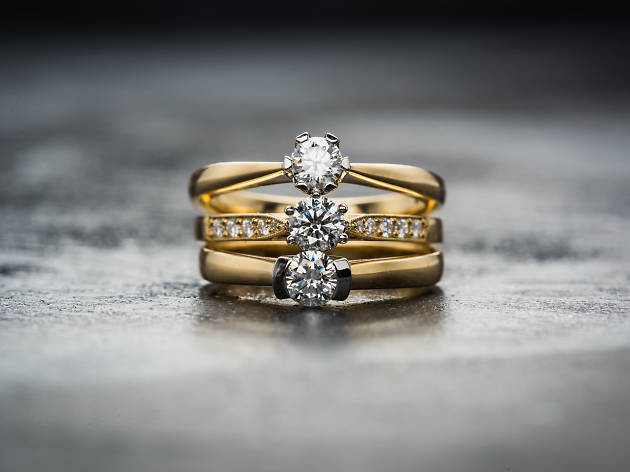 Photograph: Unsplash/Jacek Dylag
What is it? The second largest jewelry building in the United States, believe it or not. Whether you're seriously looking or just want to browse, you're welcome inside to a peek at some very, very expensive rocks.
Why go? For the 'Gram? Recreate that Pretty Woman scene and watch the likes pour in, baby! 36 NE 1st St.
What is it? The clubbiest club in all of Miami. If a strip club, EDM, Drake and the concept of bottle service all had a baby, E11even would be the result.
Why go? Because you have to go to at least one club while you're in Miami. And E11even will deliver a small dash of just about every nightlife concept in the 305. You will, however, pay quite a lot of money for it all.
What is it? The home arena of our beloved Miami Heat. It's also where all the massive music stars have their concerts when in town.
Why go? Whether it's for a Heat game or a concert, you'll have a good time at the AAA. Just don't try to park. We heartily recommend taking a ride-share app or the Metromover.
What is it? A rooftop bar and lounge atop the historic Langford Hotel. Enjoy a breezy view, a cocktail and a vibe that's a tad more Manhattan than Miami.
Why go? Because it's a rooftop! In case you haven't gathered, we really love those in Miami. Plus, the Langford's lobby and elevators will give you serious Mad Men vibes.
Things to do, Performances
What is it? A historic atmospheric theater originally built in 1926. The gorgeous building still operates as a performance venue today and has seen acts like Kraftwerk and Neutral Milk Hotel over the last few years.
Why go? In a city where every building seems like it was built yesterday, the Olympia is a gorgeous relic of a more elegant time. It's honestly a bit hard to focus on the stage without glancing up at the beautiful ceiling every 30 seconds.