Chef Antonio Park has done it again.
Following a stunning multi-million-dollar transformation, the Vogue Hôtel Montréal, Curio Collection by Hilton, has collaborated with stellar chef Antonio Park to open YAMA, Café Bazin (sister to the popular Westmount patisserie) and Banquets by Park.
Nestled in the heart of Montreal's Golden Square Mile, Vogue Hôtel Montréal is definitely in vogue. Picture a sexy, modern, two-story glass and steel façade, rounded limestone walls, white oak flooring and an oblong ivory Turkish travertine bar that leads to the hotel's centrepiece: YAMA.
One of Montreal's most respected chefs, Antonio Park has added this newest venture to his impressive roster of local restaurants that include some of the best tables in the city, like the eponymous Park and Jatoba.
Time Out Montréal spoke to Chef Antonio Park about the symbolism behind his new downtown restaurant, his menu favourites and how he's helping support Ukrainian refugees.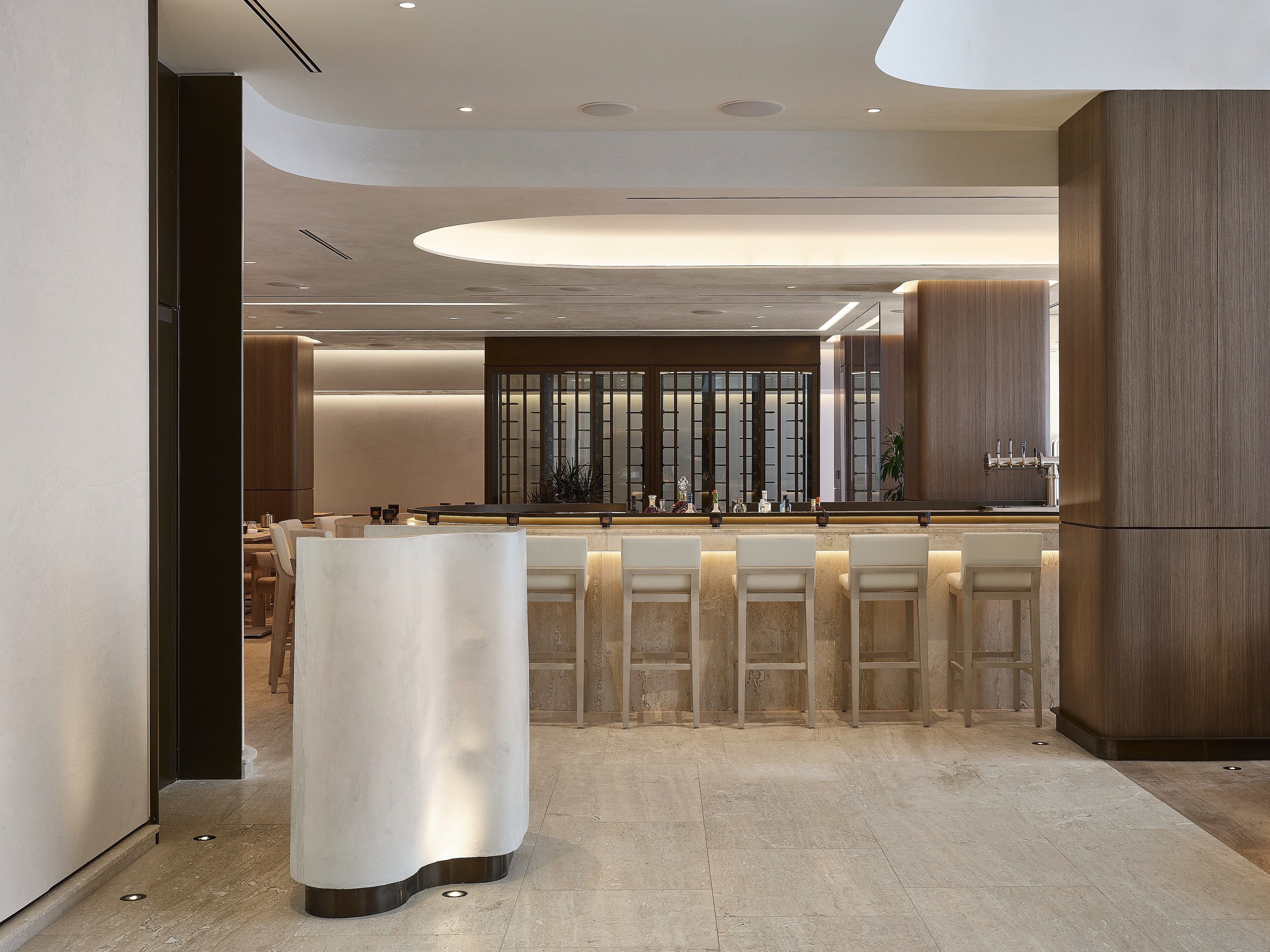 Congratulations on the opening of Yama
Thank you, we put a lot of work into it!
Given your incredibly rich culinary background, opening a new restaurant could have gone in so many different directions. What was your inspiration for Yama?
Yama is an international restaurant where all the cultures marry into one. And that's what hotels should be.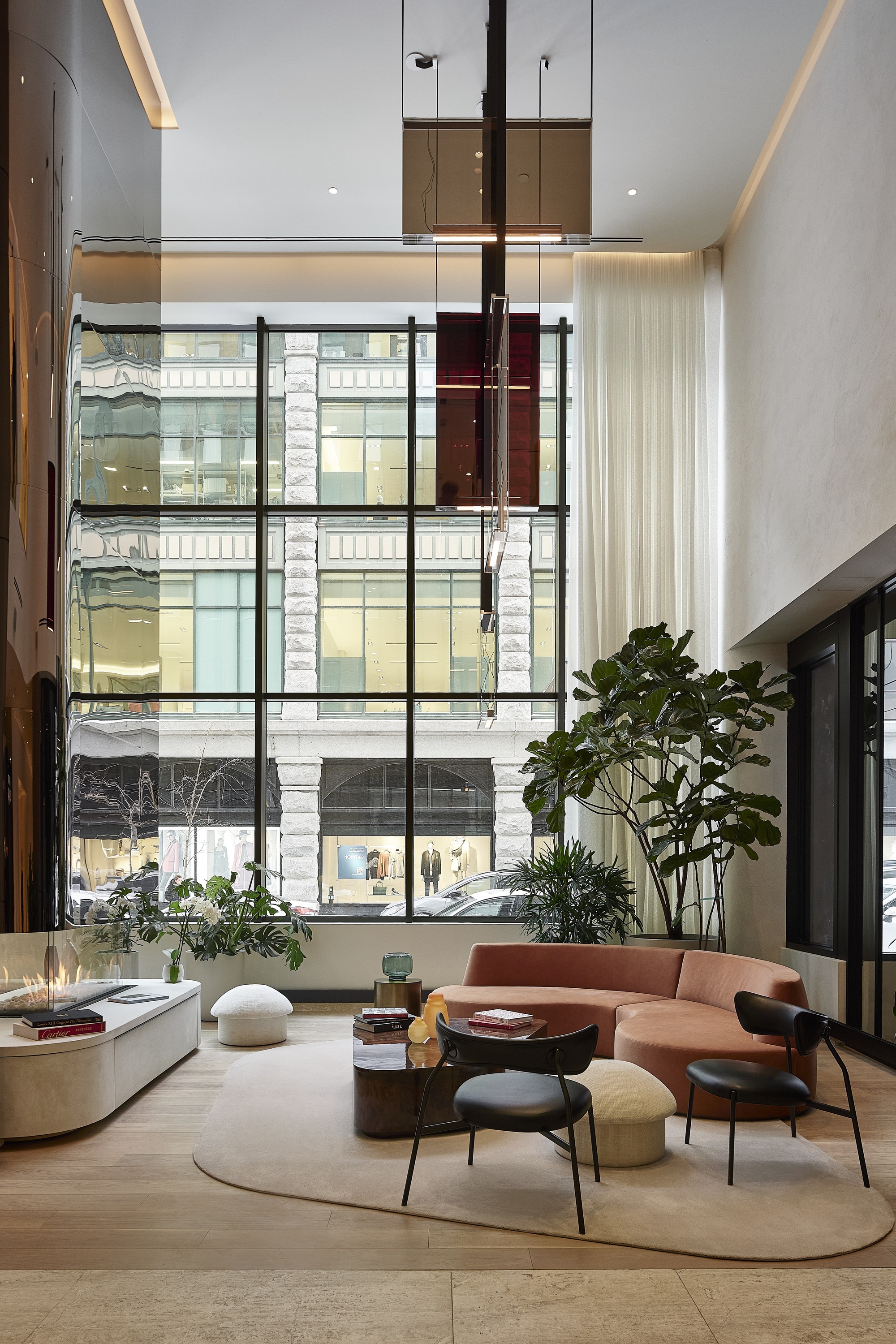 What is the significance of the name, Yama?
Yama is "the mountain" in Japanese, and also if you look at the logo, there are three little mountains. We're on De la Montagne Street—which is the mountain street—so it kind of made total sense. First of all, it's a beautiful name. We had like 100 names! But Yama became the winner. The design of the restaurant is very minimalistic, simple, and we wanted to continue on that flow—from the name being simple to the logo being simple to the restaurant.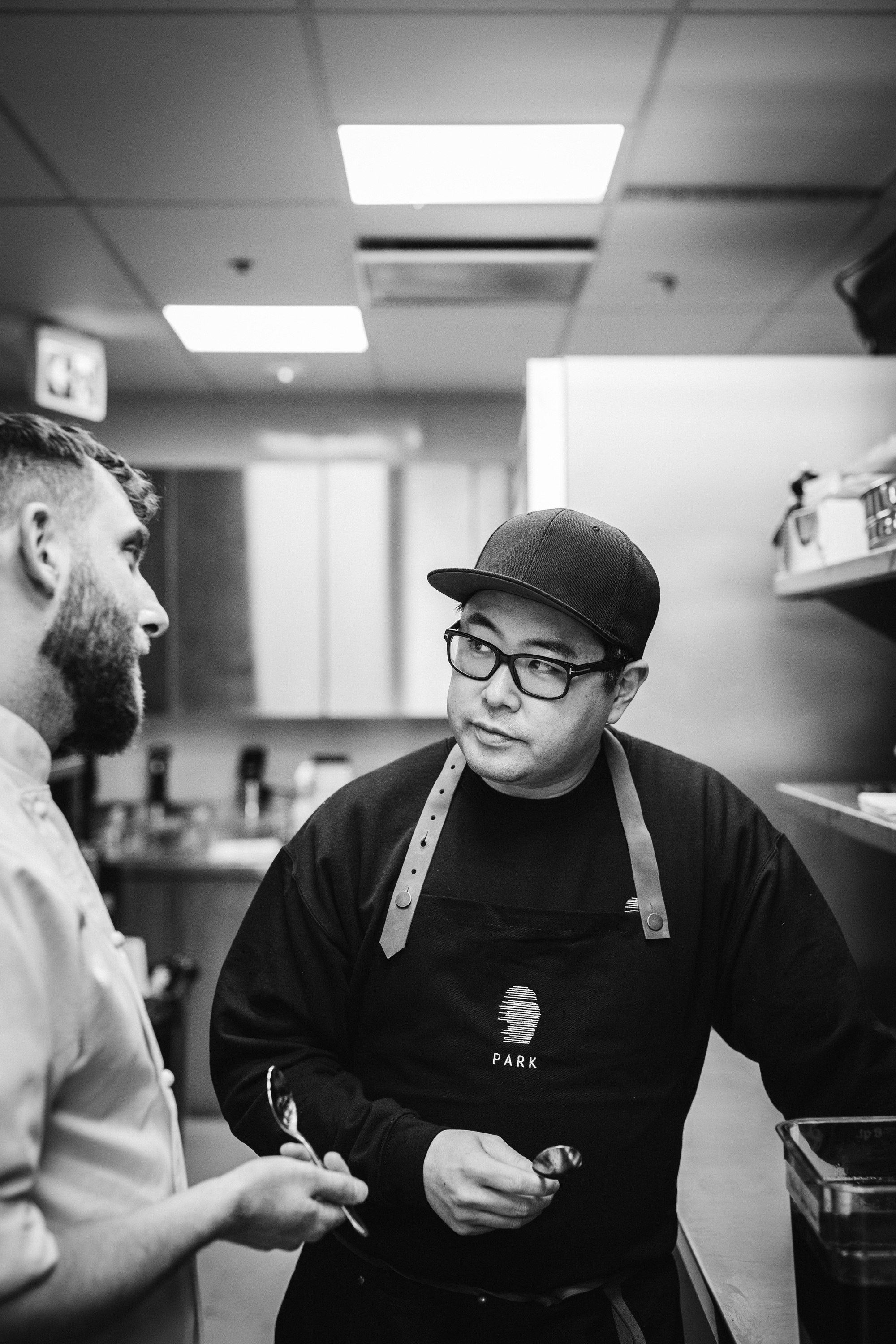 Can you speak a little bit about Banquets by Park?
We have a banquet menu but we also have our restaurant menu that can be curated into banquets, with a room that can fill year-round up to 450-ish people and a little rooftop patio for outdoor events.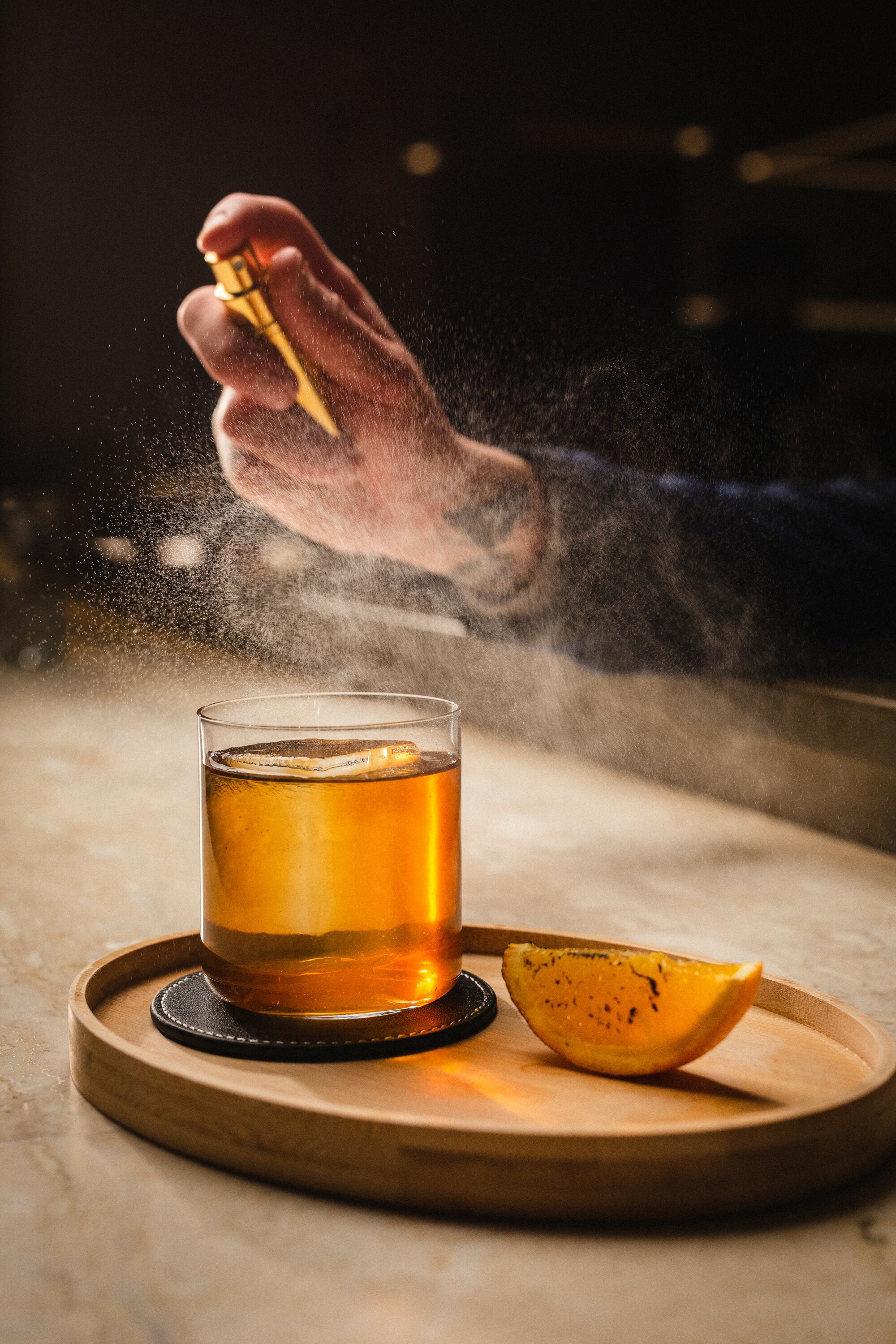 What are your top three must haves from Yama's menu?
For me, it's very simple, it's the sushi taco, the tiradito and the bone-in rib eye for two. I'm a meat guy. We have a lot of choices from wagyu to seafood platters to sashimi to gyozas that are done by my Ukrainian team in the back. 50% of our kitchen staff are Ukrainian refugees, so that's another part of it—to be able to support. We're teaching them how to do international food, but when you think about it, it's the same thing: when you're doing dumplings, and they're doing pierogies, I call it pierogi-dumplings!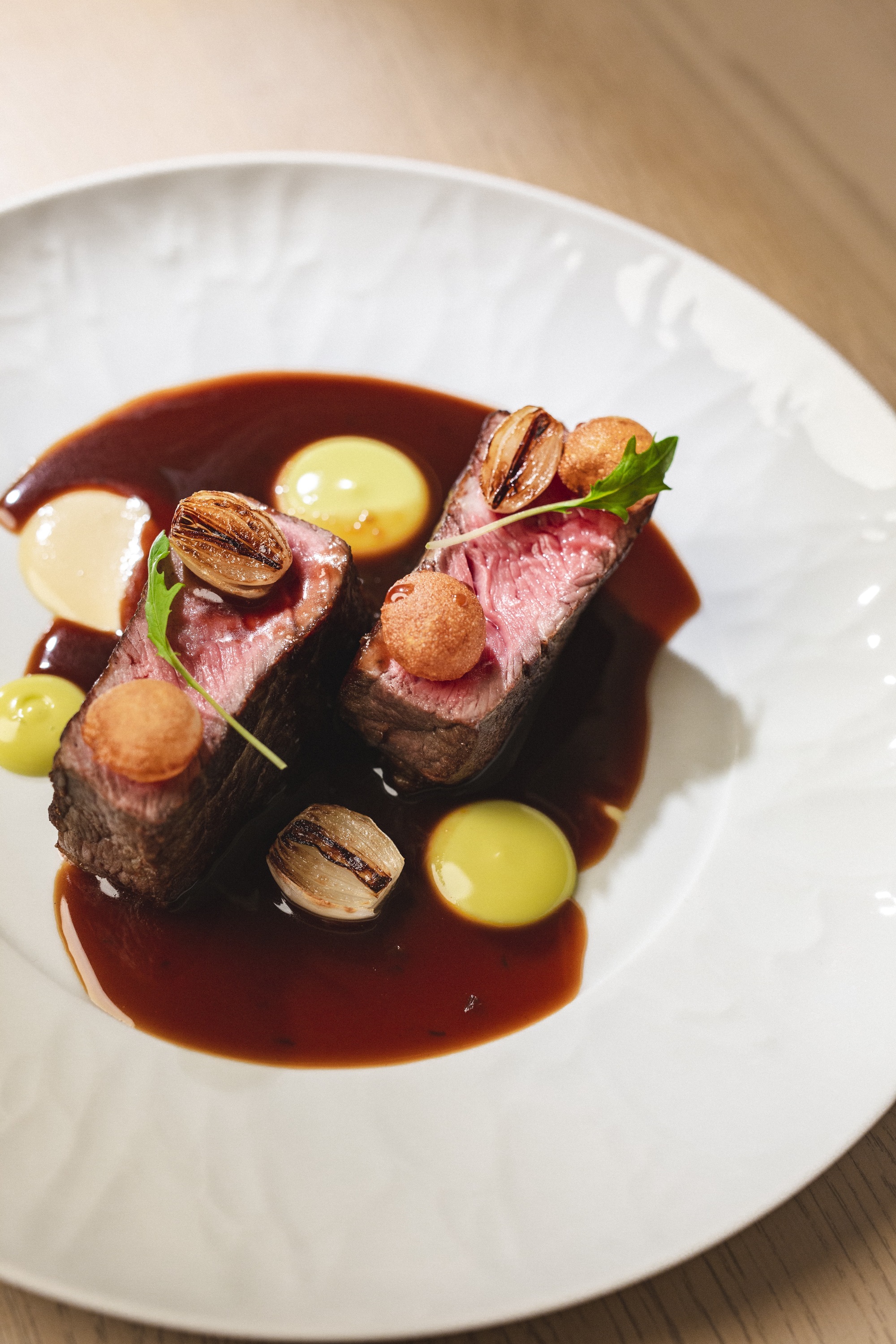 Now that you're spending more time downtown, where are your favourite spots?
We have Holt Renfrew right in front. That's a gold digger! I don't buy a lot for myself, but I do buy for my wife and my mom… I have a food hall called Le Cathcart downtown, and I also have another restaurant called Jatoba. These days, I have been very tied up with the work that I have. There are a lot of individuals in the kitchen that need training that's hands on, and that's what's important as a leader—to show them that you care, and that's how they pick up that stuff. It's been 32 years that I've been cooking in the kitchen, and a lot of people say: "Take a break!" But I can't take a break. I can't stop the snowball effect, so I might as well be part of the snowball. I was in Toronto at AP and Drake was there, but I'm not partying... I'm a working dog. Even if I'm not in the kitchen, I'm always thinking. Yama is a big operation. It's 148 rooms and you can actually order sushi for room service—I think it's one of the first in Canada. If you want to have bone-in rib eye for two, you can have it through room service. We have the banquets for 450-480 people, the lounge, the Café Bazin... And the restaurant itself is full of joy and surprises.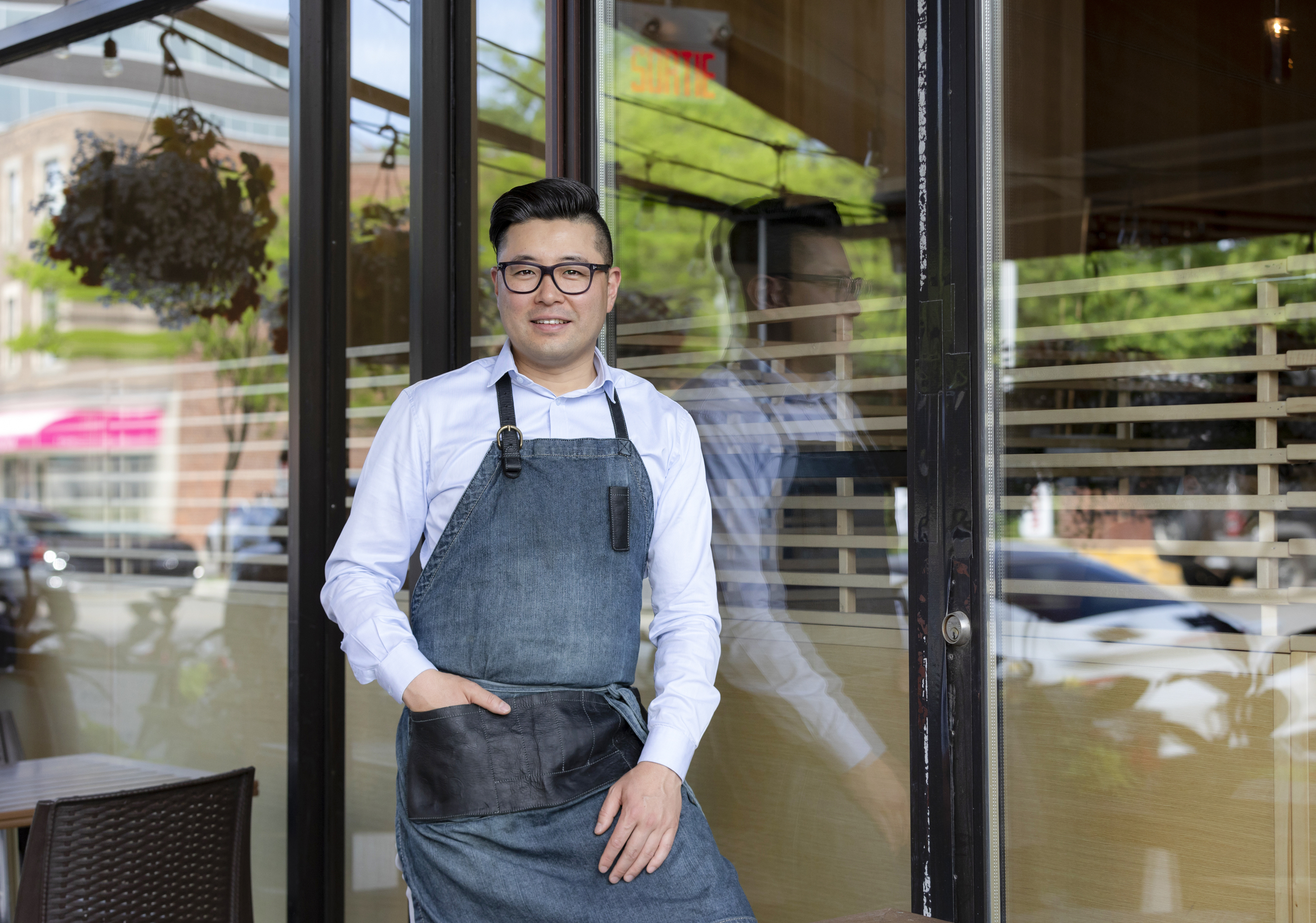 For more information about YAMA and the Vogue Hôtel Montréal, Curio Collection by Hilton, click here.

RECOMMENDED:
Complete guide to the best restaurants in Montreal
Best restaurants downtown Montreal