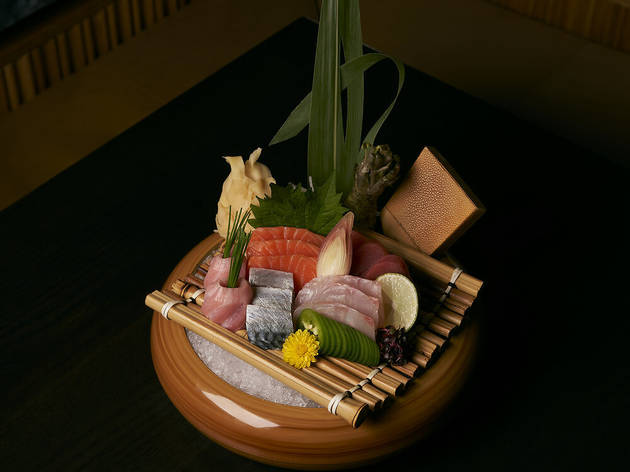 Here's where the best sushi in Montreal is at
These omakase masters, delivery champs and all-you-can-eat addresses all made the cut for the best sushi in Montreal
UPDATE, November 30 2020: With one hell of a year coming to a close, we wanted to take stock of what we could be thankful for. Strangely enough, the question of who was making the best sushi in Montreal came to our minds. We've tracked a wealth of great spots, but the best part is that a few more have joined the ranks and won us over, all of which have been added below.
Like Jiro, we too dream of sushi, but seeing as we're in Canada, we'll settle for the best sushi in Montreal. This city's Japanese dining options range widely, from the soul-satisfying best ramen in Montreal to our booming izakaya scene which make up a solid portion of the city's best bars and restaurants, but we've all got a special place in our hearts for some choice sushi, and we've got variety in spades: Options here range from the inexpensive and casual to the high-end and posh, traditional and skillful cuts to the innovative and unconventional. Whether you're looking for an elaborate omakase, sake for two with some rolls or just some good cheap eats, here's where you can find the absolute best sushi in Montreal.
RECOMMENDED: Full guide to the best restaurants in Montreal
More of the best seafood in Montreal
You'll find all of your happy hour oyster and fresh lobster needs satisfied by the best seafood restaurants in Montreal.