Heads up! We're working hard to be accurate – but these are unusual times, so please always check before heading out.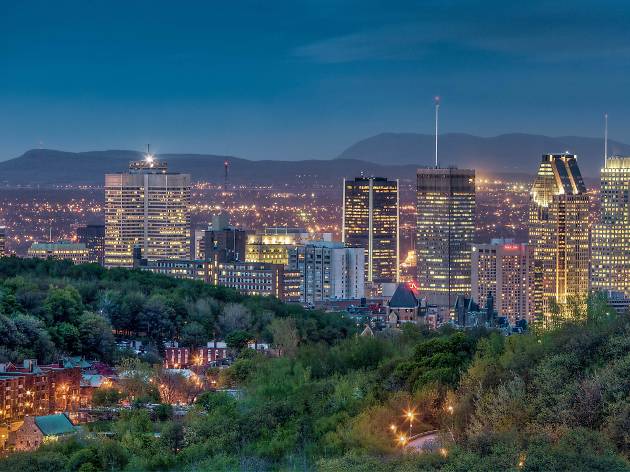 A guide to the best neighborhoods: Where to stay in Montreal
Here, you'll find the best neighborhoods for culture and urban beauty, and a guide to where to stay in Montreal
February 2020: We've broadened our scope and expanded our lineup on the best neighborhoods and where to stay in Montreal to include a new drove of the coolest hoods. From former industrial sectors turned high-concept restaurant enclaves to some of the most culturally diverse and welcoming places in Canada, we've included a bit of everything so you can find the right place to set up camp.
If you're looking for the city's best neighborhoods, the essential places when it comes to where to stay in Montreal, you've come to the right place. While on the small side, Montreal has a big presence when it comes to culture, community, and character—if you need proof, just look at the sheer wealth of Montreal festivals, some of the best things to do in Montreal alongside stellar experiences in the city's best restaurants and best bars. Better yet, you'll find a lot of variety in Montreal's neighborhoods as you explore them, as each carries its own points of interest and vibes. From business-driven Downtown Montreal to trendier areas like Mile End and Little Italy, there's a little something for everyone.
RECOMMENDED: Full guide to the best things to do in Montreal
Where to stay in Montreal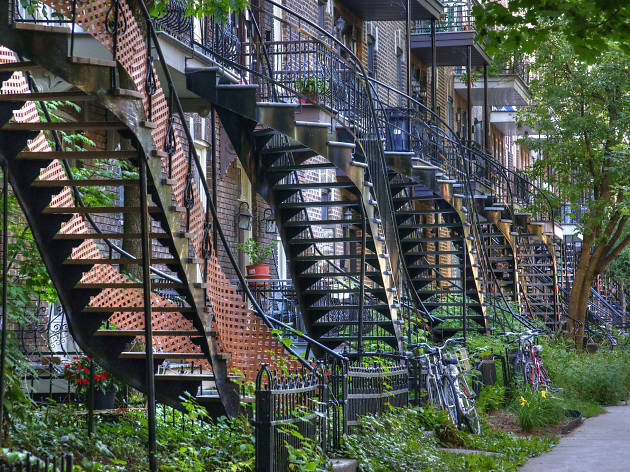 Photograph: Courtesy CC/Flickr/Vincent Rowell
Located on the slope of the Mont Royal, Montreal's iconic mountain, the Plateau Mont-Royal is a trendy neighborhood that encompasses several areas with very different moods. Hike up the mountain for a great view of the city or stay at the bottom and dance to the rhythm of the spontaneous tam-tam gathering every Sunday. Snap a photo of typical Montreal row houses, which are particularly colorful in this neighborhood, or grab dinner at L'Express, a popular French bistro that will make you feel like you've just crossed the stoop into Paris. Walk down Saint Denis Street and Mont Royal Avenue for a taste of what this very French quartier has to offer.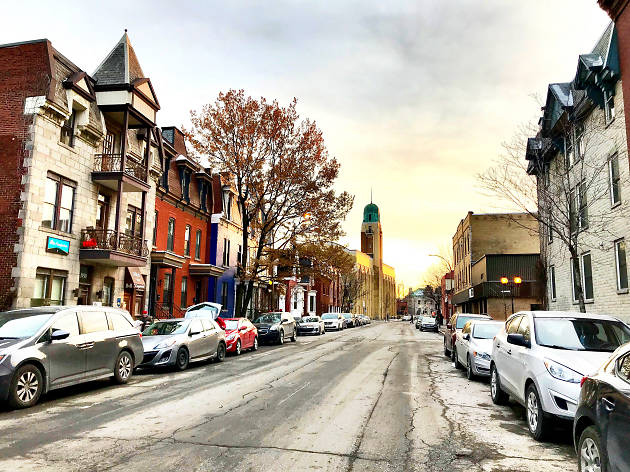 Photograph: Courtesy CC/Flickr/Loic Bizeul
On the southwest end of Montreal is quaint and lively Saint-Henri, a neighborhood that has gentrified over the past few years and attracted hip young professionals seeking a vibrant and affordable hood. Historically a blue-collar area of town, Saint-Henri counts many of the city's hippest restaurants, bars and cafés as its residents these days. Quaint squares and beautifully colorful residential streets abound, as do many Art Deco buildings, including that of Atwater Market. Opened in 1933, the second largest farmers market in Montreal boasts an impressive clock tower and many farmers stalls as well as great food options such as Satay Brothers' southeast Asian cuisine. The Lachine Canal is one of Saint-Henri's main attractions. Picnic or take a stroll along the canal or bike east to Old Montreal or west all the way to Lasalle, a 10km ride on a dedicated path. Venture a couple of blocks east of Saint-Henri's borough limits to go eat and drink natural wines at Le Vin Papillon or indulge in a dessert at Patrice Pâtissier.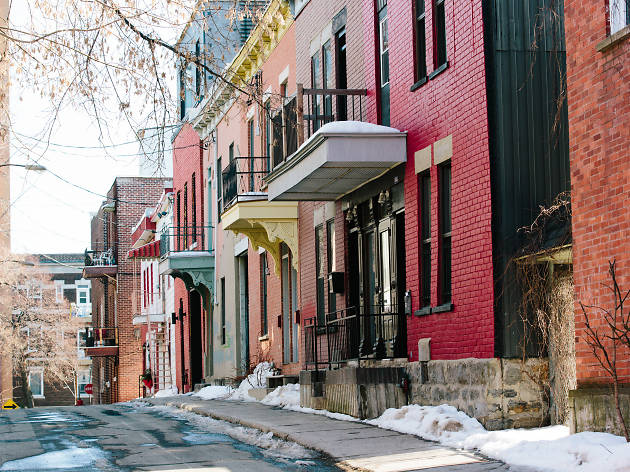 Photograph: Courtesy CC/Flickr/François Hogue
One-hundred-year-old bagel shops, iconic Italian-style cafes, vintage clothing stores and independent bookstores can be found rubbing shoulders with fashionable boutiques, stylish restaurants and hip bars in this trendiest of Montreal neighborhoods. Grab a bagel from Fairmount Bagel, savor an espresso on Café Olimpico's terrace, buy a book from Drawn & Quarterly, have a drink at Datcha, brunch like a local at Lawrence and linger at Marché des Possibles or Aire Commune, two outdoor community spaces combining music, food and crafts.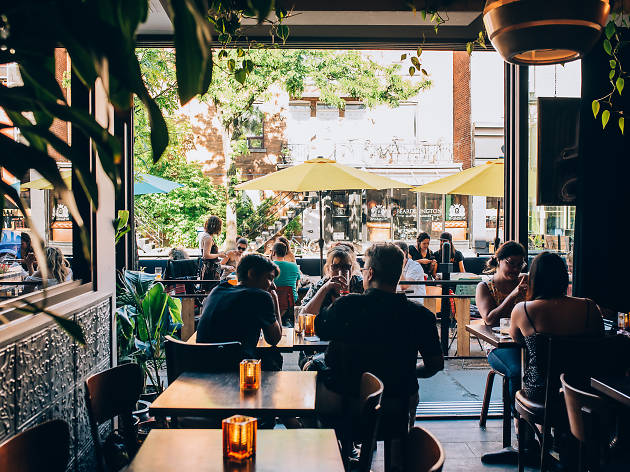 Photograph: Caroline Perron
A solidly residential neighbourhood found to the southwest of Downtown Montreal, Verdun has quickly become a destination in its own right after the community decided to update its restrictive regulations on alcohol that originally date back to the 1800s. This loosening of attitudes—plus some accomplished know-how in neighbourhood management—has seen rise to a craft brewery, cocktail bars, third-wave cafés and avant-garde restaurants that are all making the neighbourhood increasingly prominent. Now a whole new generation of Montrealers are tucking into a lot of great stuff from both the established and establishing: From the seafood dynamo Chez Boss & fils and elevated Cambodian hotspot Les Street Monkeys to the pastry creators at Sweet Lee's and cocktail artisans Bar Palco, there's plenty to try.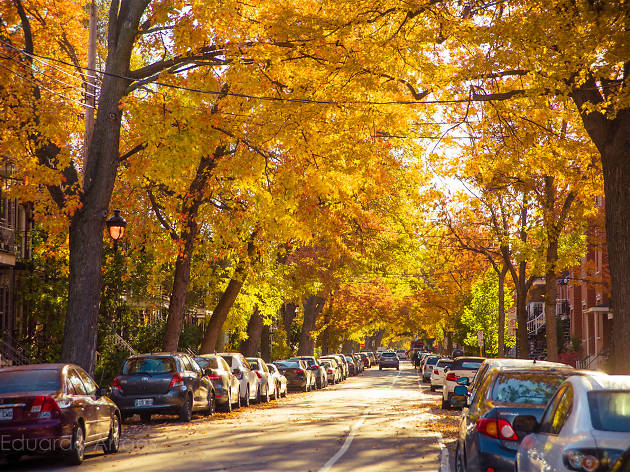 Photograph: Courtesy CC/Flickr/Eduardo Fonseca Arraes
A family-friendly neighborhood that's quickly becoming one of the trendiest in town, Villeray offers numerous restaurants, shops and cafés as well as lovely and quaint residential streets with communal vegetable patches and lovely flowery front yards. Jarry Park attracts residents and visitors alike with its sports fields, public pool, kiddy and dog parks, fountain, pond and more. Pack a picnic to enjoy in its gazebo, spend an evening enjoying an outdoor concert or book one of the tennis courts for a friendly game.
Photograph: Tourisme Québec, Linda Turgeon
Just east of the Quartier Latin, the Village is home to not only famed nightlife spots but a close-knit residential community, a vintage furniture shop scene, and a testing ground for cutting-edge restaurants and bars. It's the symbolic heart of Montreal's LGBTQ community and hosts the city's yearly Pride Festival, as well as numerous other open-air festivals down its section of Sainte-Catherine Street. To get a taste of the neighbourhood for yourself, catch a show at the legendary Cabaret Mado, window shop for mid-century modern teak furniture at L'Antiquite Curiosite, or have an unforgettable meal at Haitian restaurant luminary, Agrikol.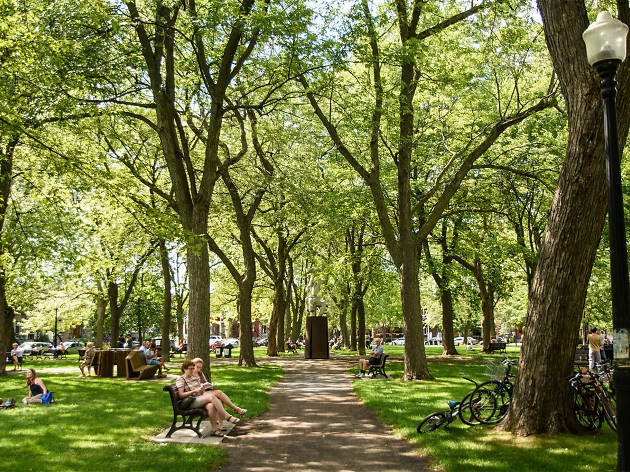 Photograph: Courtesy CC/Flickr/Caribb
7. Rosemont / Petite Patrie
These two close neighborhoods are vibrant and youthful areas of the city encompassing Little Italy and the Jean-Talon Market, Montreal's largest farmers' market. Take a stroll around its many colorful stalls and taste everything Quebec has to offer from the best maple syrup in the spring to delicious berries and corn in the summer to apples and cider in the fall. The market is a great place to linger or grab lunch on the go. A few blocks down is Montreal's Little Italy and what it lacks in size it makes up for in charm… and treats! Cannoli from Alati Caserta, pizza from Gema, coffee at Caffé Italia, pizza at San Gennaro and porchetta sliders at Porchetta are all must haves. Beaubien Street's stretch between Rosemont and Petite Patrie is lined with independent coffee shops and bakeries as well as fashionable restaurants and bars. Commune with nature at Parc Molson, a lovely patch of green popular with residents, then catch a movie across the street at Cinema Beaubien, a repertoire, non-profit movie theater showcasing independent and artsy movies.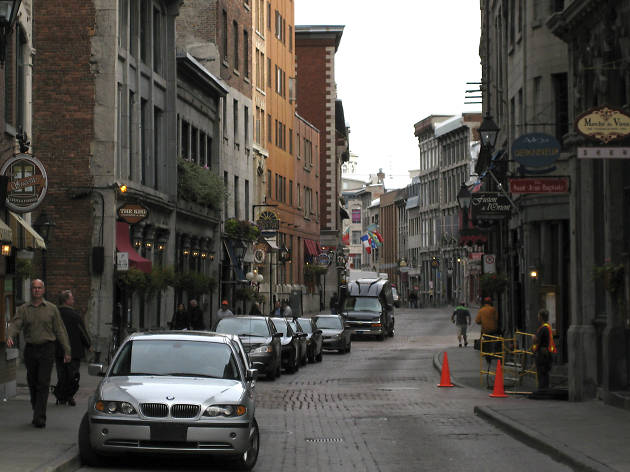 Photograph: Courtesy CC/Flickr/gsp1946
The oldest neighborhood in town, Old Montreal is reminiscent of a European town with its centennial buildings, cobbled roads and old world charm. Take a walk along the Old Port's boardwalk and Rue de la Commune that goes along the water. Saint Paul Street is a charming narrow road lined with boutiques, restaurants and cafés. Grand Notre Dame Cathedral is the neighborhood's main attraction but many other buildings are not to be missed including Marché Bonsecours, Château Ramezay and Notre Dame du Bonsecours. Standing in line for brunch at Olive & Gourmando is worth it, so is grabbing coffee at Crew, a café housed in a grandiose old bank building along Saint Jacques Street. Hotel William Gray's rooftop terrace has the best views of the Old Port and dinner at Le Serpent on the west side of Old Montreal is always a hit. Architecture buffs will want to cross the canal to visit Habitat 67, a striking brutalist housing complex built in 1967. The short walk from Old Montreal to the Quartier des spectacles will take you through Chinatown, a small yet colorful area that's always buzzing with street activities.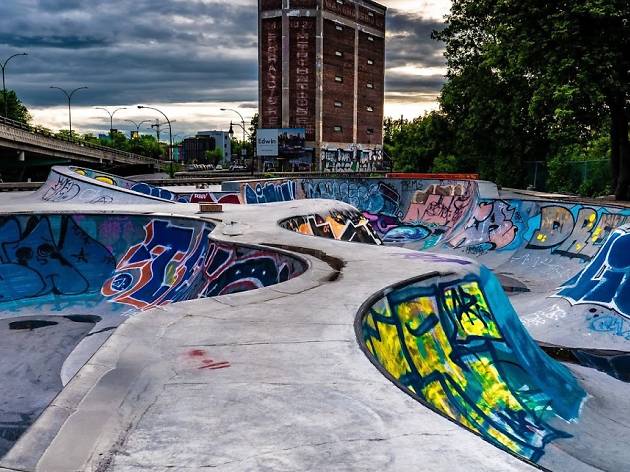 Photograph: Luc Desjardins
A brawny, former-industrial chunk of western Little Italy, this area has coalesced into a hip incubator for new businesses in the last few years. With the influx of a new generation of young professionals that have moved into the district's historic lofts and warehouses, a wave of new development has been ushered in. Canadian terroir restaurant Manitoba, Southern BBQ joint Dinette Triple Crown, chic bar/brewery Haricanna, and restaurant Mile-Ex—a trendsetting eatery where the neighbourhood got its name—are all great examples of what makes this neighbourhood pop.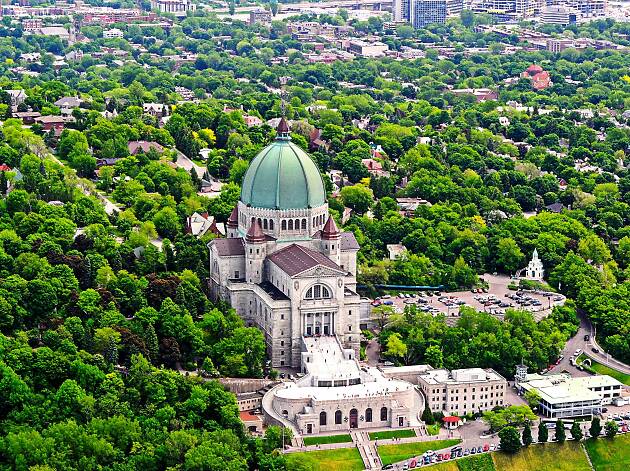 Photograph: André Jodoin
Located on the western slope of Mont-Royal, Côte-Des-Neiges was a sleepy rural village surrounded by farmland—even a ski hill at one point—until the 1950s, when the area underwent rapid industrialization. Today the neighbourhood represents one of Montreal's most energetic and diverse communities with large numbers of students and new immigrant families from all over the world. Some local must-sees include Saint-Joseph's Oratory, a massive minor Catholic basilica and major pilgrimage site; the venerable Snowdon Deli, one of the oldest smoke meat sandwich purveyors on the island; and the retro drive-in diner, Gibeau Orange Julep.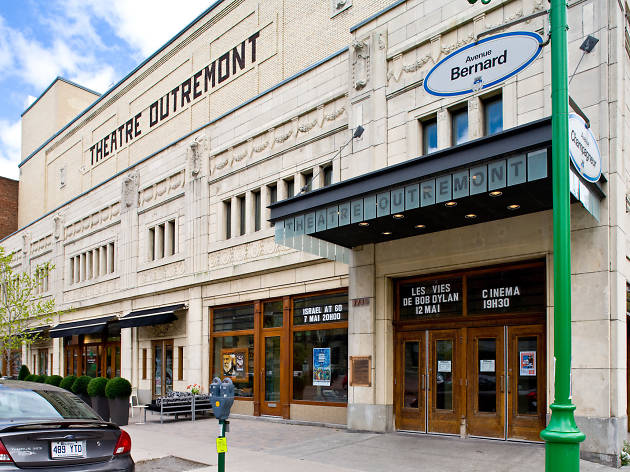 Photograph: Mario Melillo
Formerly a city in its own right, Outremont lies north of the city core on the northwestern slope of Mont-Royal. The area features a jumble of stately mansions, affordable family apartments, and student housing for the nearby Université de Montréal. Residents here include an eclectic mix of expatriate French Montrealers, anglo hipsters and a sizeable Hasidic Jewish community alongside other, smaller groups. The neighbourhood's principal thoroughfares, Bernard Avenue and Laurier Avenue, both feature a host of fine restaurants, modish cafés and quaint boutiques with tons of local flavour. Culinary offerings are as diverse as the residents that call this area home, including spots like the authentic Syrian restaurant Damas, the epic plates of Provisions, the wine bar/café/restaurant Boxermans and Lester's Deli, a classic Quebecois deli and one of the city's venerable smoked meat kingpins.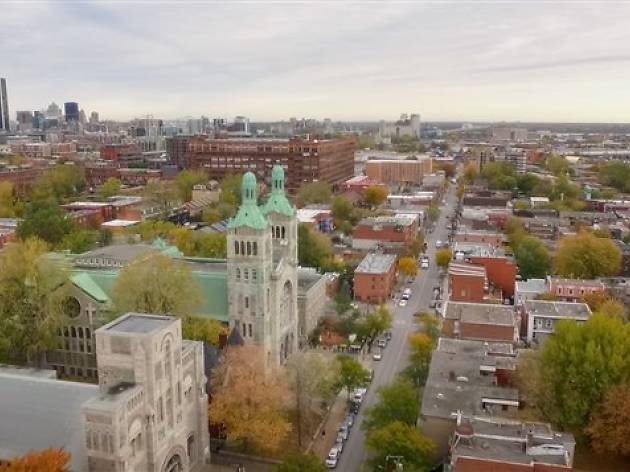 Photograph: Wikipedia / Bellavancem
South of the downtown core, Pointe-Saint-Charles (often just PSC or the Point) is a historically working-class neighbourhood that is separated from the rest of the island by the Lachine Canal. The canal played a key role in Montreal's early industrialization, but has since undergone a complete transformation into a sports and leisure park district. This major redevelopment has welcomed in a brand-new community of residents that are roosting in the neighbourhood's old homes, renovated lofts and new condo developments. The neighbourhood still maintains close links to the past however with landmark business like Paul Patates, one of the best casse-croûte diners in Montreal and a contender for the title of best poutine, plus newer and swankier spots like the intimate speakeasy Milky Way or Taverne Knox, a savvy all-rounder for dining and/or drinks.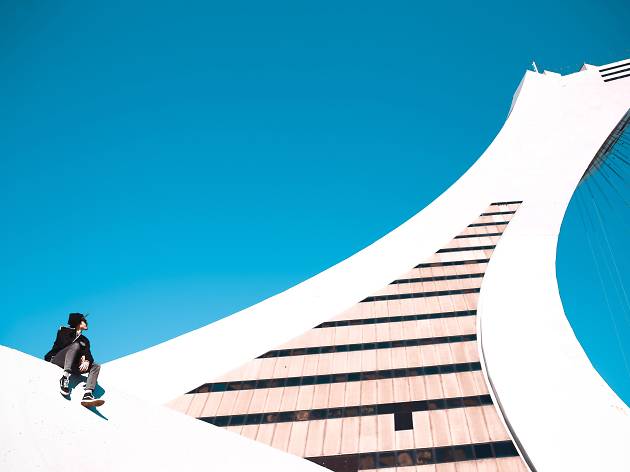 Photograph: © Félix Lasson
13. Hochelaga-Maisonneuve
Named for the fortified Iroquoian village that occupied the island of Montreal in the 16th century, Hochelaga is a primarily francophone neighbourhood in the east end that's been on up-and-up in recent years. Hochelaga is likely best known as the site of the 1976 Summer Olympics and its main venue, Olympic Stadium, has become a Montreal landmark. The stadium still serves the area as a sports complex, an observation tower, and the site of the Biodome—one of the best museums in Montreal and part of the new Space for Life museum alongside the ever-popular Montreal Botanical Gardens, the Insectarium and the Rio Tinto Alcan Planetarium. Hochelaga is also home to some fantastic eats, including the stellar experimentation at Le Flamant, classic bistro fare at Le Valois, and finessed contemporary cuisine at Hélicoptère, just to name a few.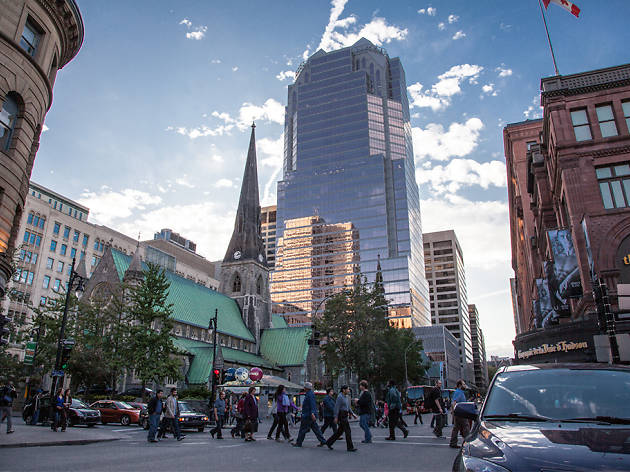 Photograph: Courtesy CC/Flickr/Jean-Francois Arsenault
Montreal's downtown core is where you'll feel like you're in North America the most. Metal and glass skyscrapers share space with wide tree-lined boulevards and busy plazas. It's the business core of the city and if you like shopping, this is where you'll want to be. Sainte-Catherine Street is the longest retail artery in the city and is lined with big name brands and several shopping centers all connected with an underground network of corridors, allowing you to move across the entire downtown core and shop your heart out regardless of the weather. Make your way to the top of Place Ville Marie's observation deck and take in stunning views of the city below. Wander around McGill University's gorgeous campus with its many centennial buildings or catch an exhibit at some of the city's main museums such as the Montreal Museum of Contemporary Arts or the Montreal Museum of Fine Arts. Catch a hockey game at the Bell Centre or a show around Quartier des spectacles, an open air stage for most of the city's shows, from Jazz Fest to Just for Laughs. On the east of the downtown core is the UQAM (University of Quebec in Montreal) campus that spills onto the Latin Quarter, a vibrant stretch of Saint Denis Street packed with pubs, restaurants and cafés catering to the student community.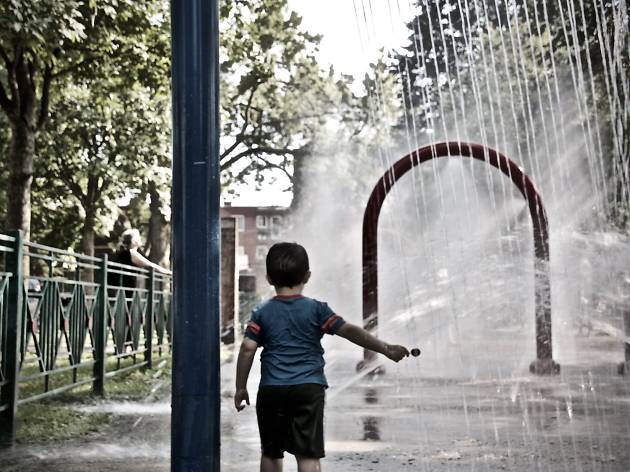 Photograph: Flickr/CC/Stéphanie Vaudry
Park-Ex has always been a solidly working-class neighbourhood where new immigrant groups could establish a foothold in the city. In its early years, the neighbourhood formed around robust Jewish, Greek, and francophone Quebecois communities, while more recently, South Asian, Latin American and Caribbean families have joined the neighbourhood's makeup. Not only does this confluence make Park-Ex one of the most diverse neighbourhoods in Montreal, but it makes it one of the most diverse in Canada. In addition to a variety of affordable housing, the area is teeming with specialty grocers, places of worshi, and phenomenal food from all over the world. Longstanding Greek pastry shop Afroditi, venerable Indian cuisine authority Punjab Palace Restaurant and pho soup specialists at Lyla are only a few of the standout spots among the neighbourhood's myriad culinary scene.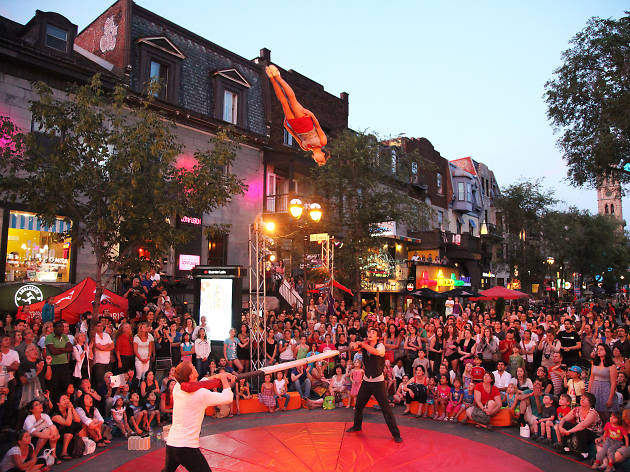 Photograph: © Montréal Complètement Cirque, Tim Hussin
A bustling neighbourhood just to the east of Montreal's downtown entertainment district, Le Quartier des Spectacles, this area is known for inexpensive student housing servicing the nearby Cegep de Vieu Montreal and Université du Québec à Montréal (UQAM). It's home to some vibrant nightlife on Saint-Denis Street, plus a dense motley of some of Montreal's most interesting bars, music venues, and restaurants. Some local favourites include Arcade MTL, a retro arcade bar; Le Saint Sulpice, a massive outdoor beer garden; massive cocktail slinger La Distillerie; and excellent live music venues like Turbo Haüs.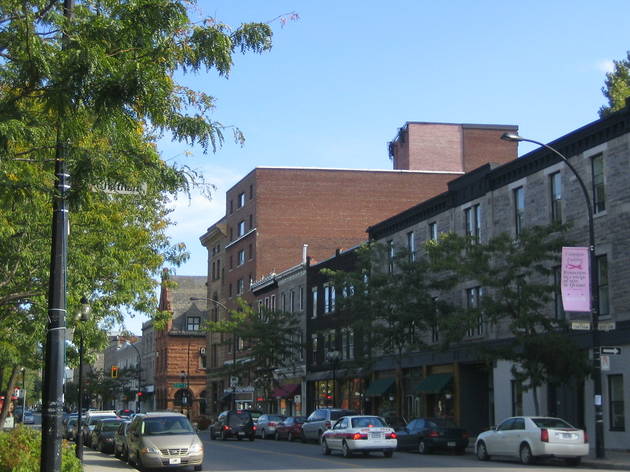 Photograph: Wikipedia / Gene.arboit
Located just east of Saint-Henri, the neighbourhood of Little Burgundy is another former working-class industrial district that has become popular among hip young families and professionals in recent years. The area boomed in the early 20th century and, in addition to being a centre of industrial production, it became the seat of Montreal's influential jazz scene with numerous notable musicians including famed Canadian jazz pianist Oscar Peterson, a Little Burgundy native. After falling on hard times during the 1970s and 1980s, the area became a breeding ground for a whole new batch of Montreal restaurants in the early 2000s, now hosting mega-successful restaurants like Joe Beef, Vin Papillion, Liverpool House and Candide, among others.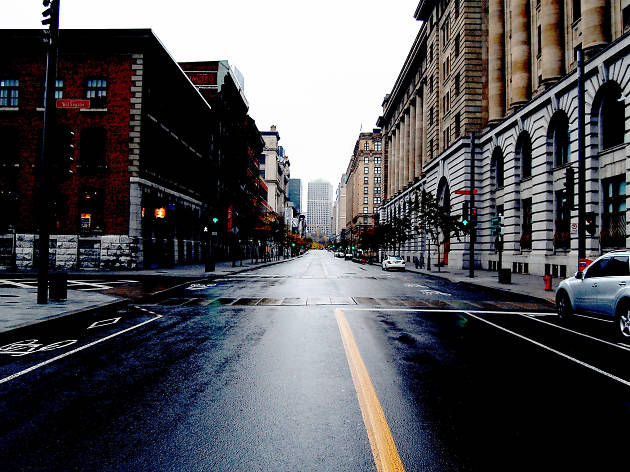 Photograph: © Anthoni Rosa
East of Little Burgundy along the length of the Lachine Canal, and just north of Pointe- Saint-Charles, Griffintown has the same industrialized past as its neighbours. The revitalization of this area has come slowly and only began picking up steam in the early 2010s; lately, the area has become home to a slew of brand new condo developments, and the nearby success of Little Burgundy's internationally acclaimed restaurant row has seen renowned restauranteurs move into Griffintown by extension up-and-coming neighbourhood. To get a taste, look no further than the masterful open-flame cuisine on offer at Foxy, the impeccable Southern Italian delicacies at Nora Gray (not technically in Griffintown but close enough), or the high-concept and market-driven fare at Perles & Paddock.
The best hotels in Montreal
Relax, dine and luxuriate in style with the best hotels in Montreal, all equipped with the finest amenities in town.
Staying at the best cheap hotels in Montreal means more to spend on the things that matter, like drinks and dining.