The Beer Bar at Time Out Market Montréal is featuring another of our favourite local microbreweries this January: Brasserie Dieu du Ciel!
What makes Brasserie Dieu du Ciel! so special?
Brasserie Dieu du Ciel! is one of the pioneers of Quebec's now massive microbrewery industry, and has consistently pushed the envelope when it comes to superior and innovative microbrews.
There's no shortage of places in Montreal to drink a good craft beer, but Brasserie Dieu du Ciel! is usually the first that springs to mind thanks to their ability to produce a range of sparkling pints. With an ever-changing selection of brews, Brasserie Dieu du Ciel! attracts long lines and crowded tables regardless of the season. And the wait is always worth it.
Located on Laurier Avenue in Montreal, Brasserie Dieu du Ciel! aims to brew the best beer in order to deliver a unique taste experience. The second brewery in Saint-Jérôme produces, bottles and cans some of the microbrewery's best beers.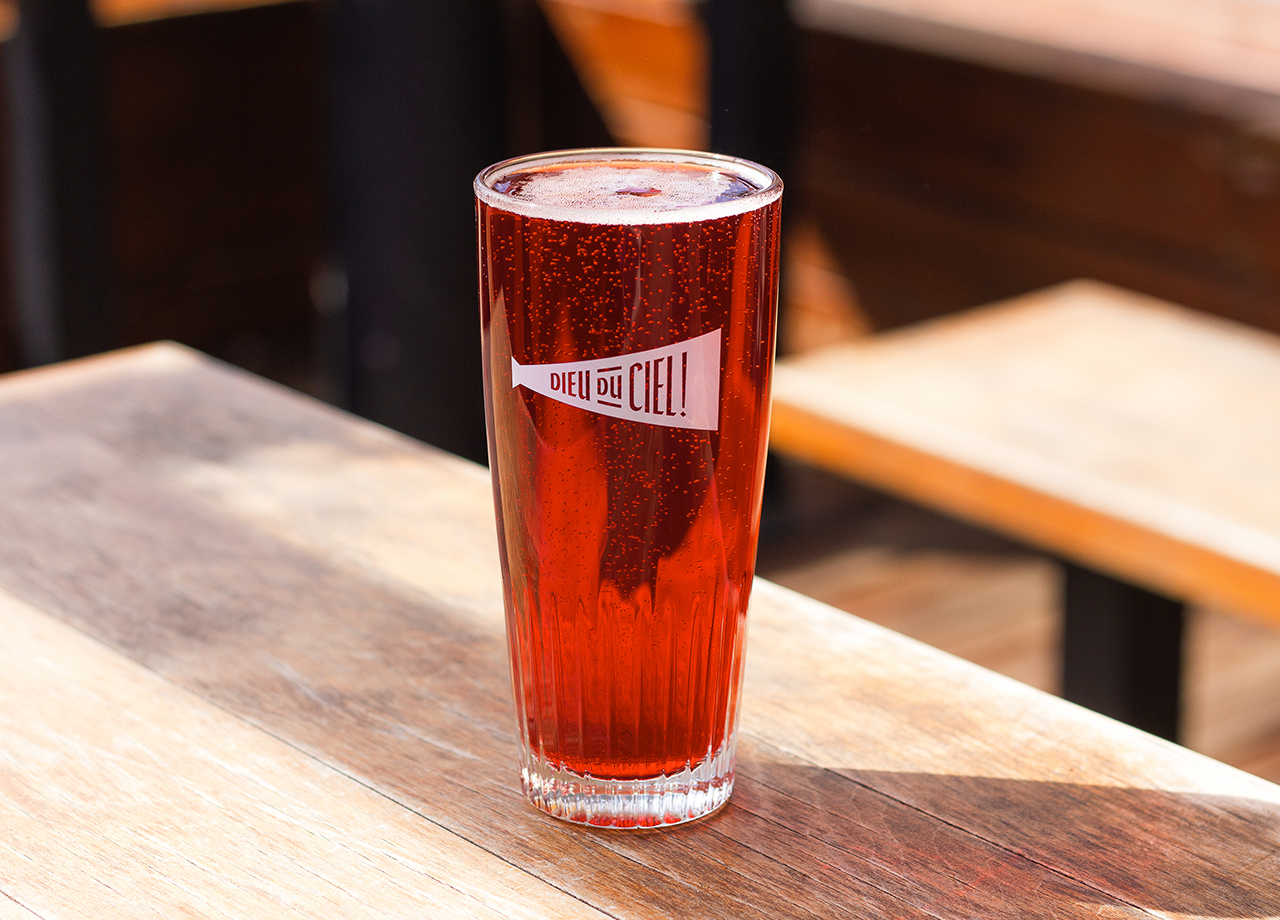 Driven to create bold beer, Brasserie Dieu du Ciel! continually questions, experiments, and evolves on all levels. Today, Brasserie Dieu du Ciel! is one of the best microbreweries in Montreal and the province.
Their story begins in 1991, when Jean-François Gravel started experimenting as a home brewer. He quickly became passionate about brewing and wanted to make a career out of it.
As a biology student, he met Stéphane Ostiguy—then a graduate in applied microbiology—during a research internship at the Institut Armand-Frappier. With a third partner, who has now left the organization, they formed a team to open a bar: Dieu du Ciel!
After a long search, the location at 29 Laurier Ouest was finally identified. For 11 months, the partners worked hard—walls were destroyed, part of the floor was demolished and the basement was dug up to install the brewery. On September 11, 1998, Dieu du Ciel! finally opened its doors.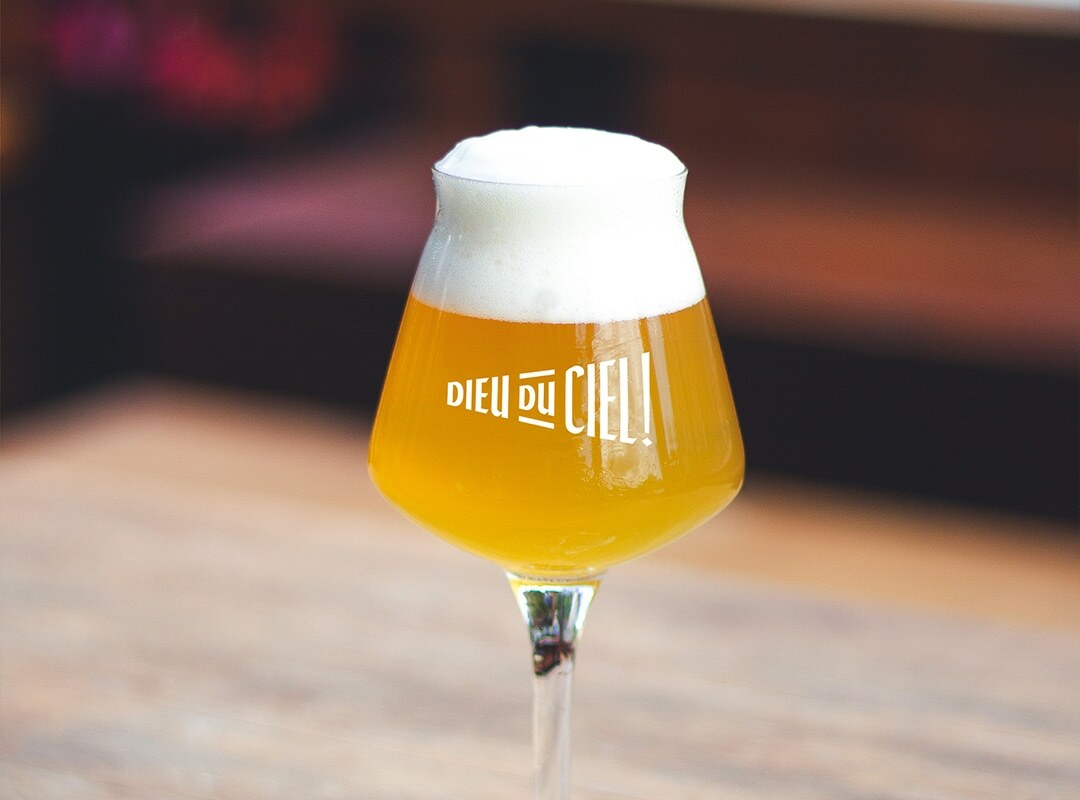 The story continues in the early 2000s, when the craft brewery was running at full speed and the reputation of its beer was continuing to grow. The demand was exceeding the production capacity, so the team decided to open a second brewery to bottle its beers.
The building located at 259 de Villemure, in St-Jérôme, was chosen and work began in December 2006. The team's efforts were first focused on the installation of the brewhouse (in order to start production as soon as possible) and the installation of the pub began in August 2007 (the first beers were served at the St-Jérôme pub in January 2008).
In 2018, the brewing industry was booming in Quebec, and microbreweries were becoming more creative than ever with new products piling up on the shelves. The competition was real and the market was tightening. The bottle format was no longer corresponding to the demands of the market, which was moving more towards the can.
View this post on Instagram
Brasserie Dieu du Ciel! felt the need to reinvent and launched a brand redesign with a shift towards the can. In November 2020 the new brand identity was created.
In 2019 Brasserie Dieu du Ciel! acquired the building located at 248 Godmer Street. In September 2021, after several months of work and a few setbacks, the Saint Jérôme pub finally opened its new doors!
To celebrate their 24 year anniversary, Brasserie Dieu du Ciel! decided to offer themselves a gift; a complete makeover of their pub, brewery and kitchen. They closed the doors of the Montreal Brewpub on Sunday August 7th 2022, and began the project. The Montreal pub will double its space with a new storefront at 21 Laurier Avenue West. The number of seats, both inside and at the bar, will be increased with a more comfortable space that maintains the festive atmosphere of the last 24 years. On the menu: a larger selection of dishes with a dedicated kitchen area, and a larger selection of beers, wines and ciders—plus lots of new products to go in the brand new boutique. The volume of the brewery will also be upped, with more keg lines added. By expanding the brewery, the brewers will also be able to get creative with more new recipes. More space equals more possibilities! The countdown to opening day in April, 2023, is on.
When are the free tastings at Time Out Market Montreal?
Don't miss the official tasting day on Wednesday, January 18th, from 5-8pm at the Time Out Market Montréal Beer Bar (one of six bars at Time Out Market Montréal). You'll have the opportunity to meet the brand ambassador during happy hour and soak up his expertise while you enjoy snacks from some of the city's best chefs and restaurants.
What beers will be available at the market?
Boire Prague et Mourir
Created after returning from a trip to Prague, this Světlý Ležák, a typical Czech lager, offers herbal notes from Saaz hops. Flavours of bread and hay mingle in a rich, yet slender body.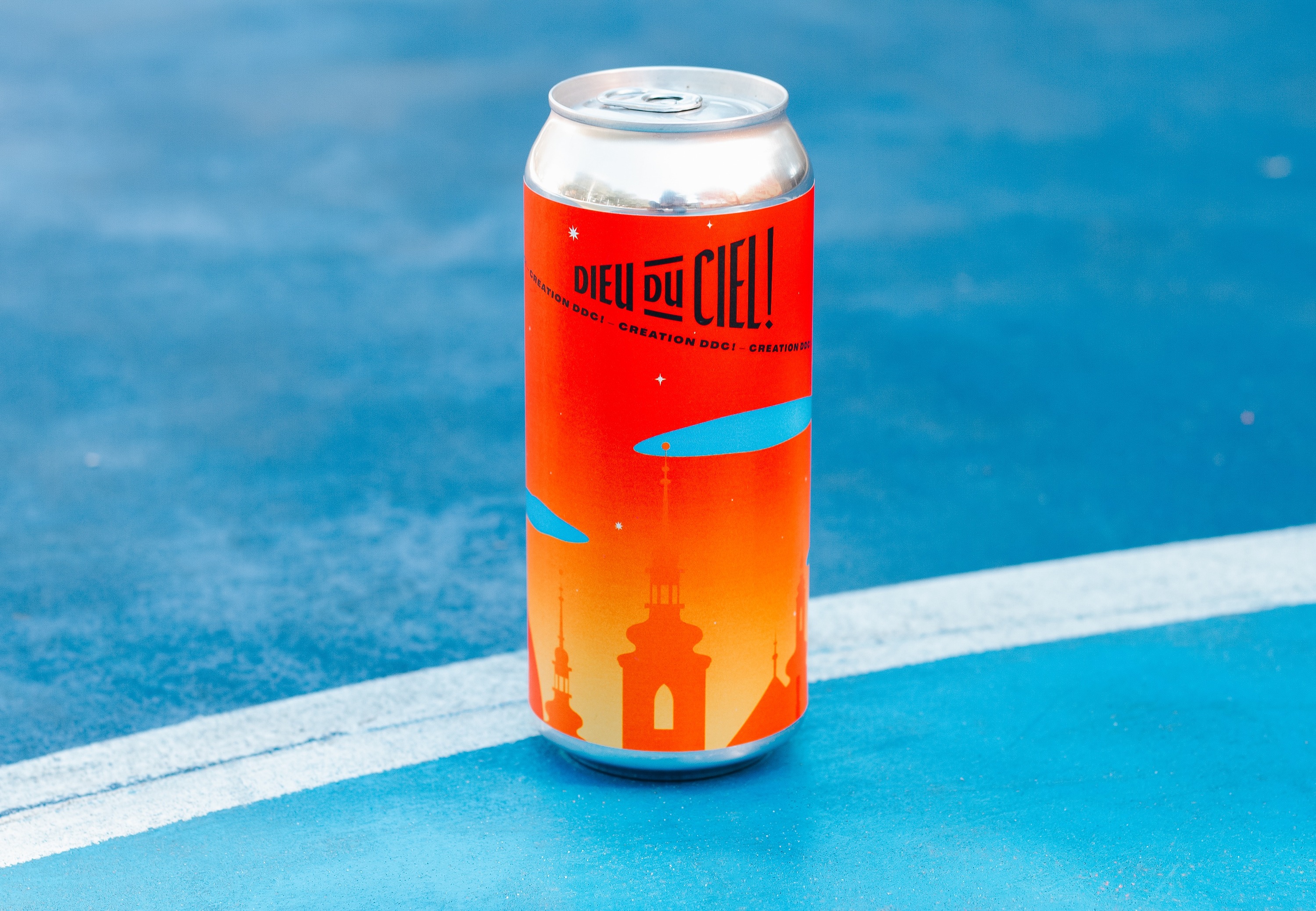 Saison Umami
This collaboration with Montreal's vegan restaurant Umami Ramen resulted in a beer with a spicy profile. Expect dominant aromas of strong green pepper and fresh citrus with a saline finish.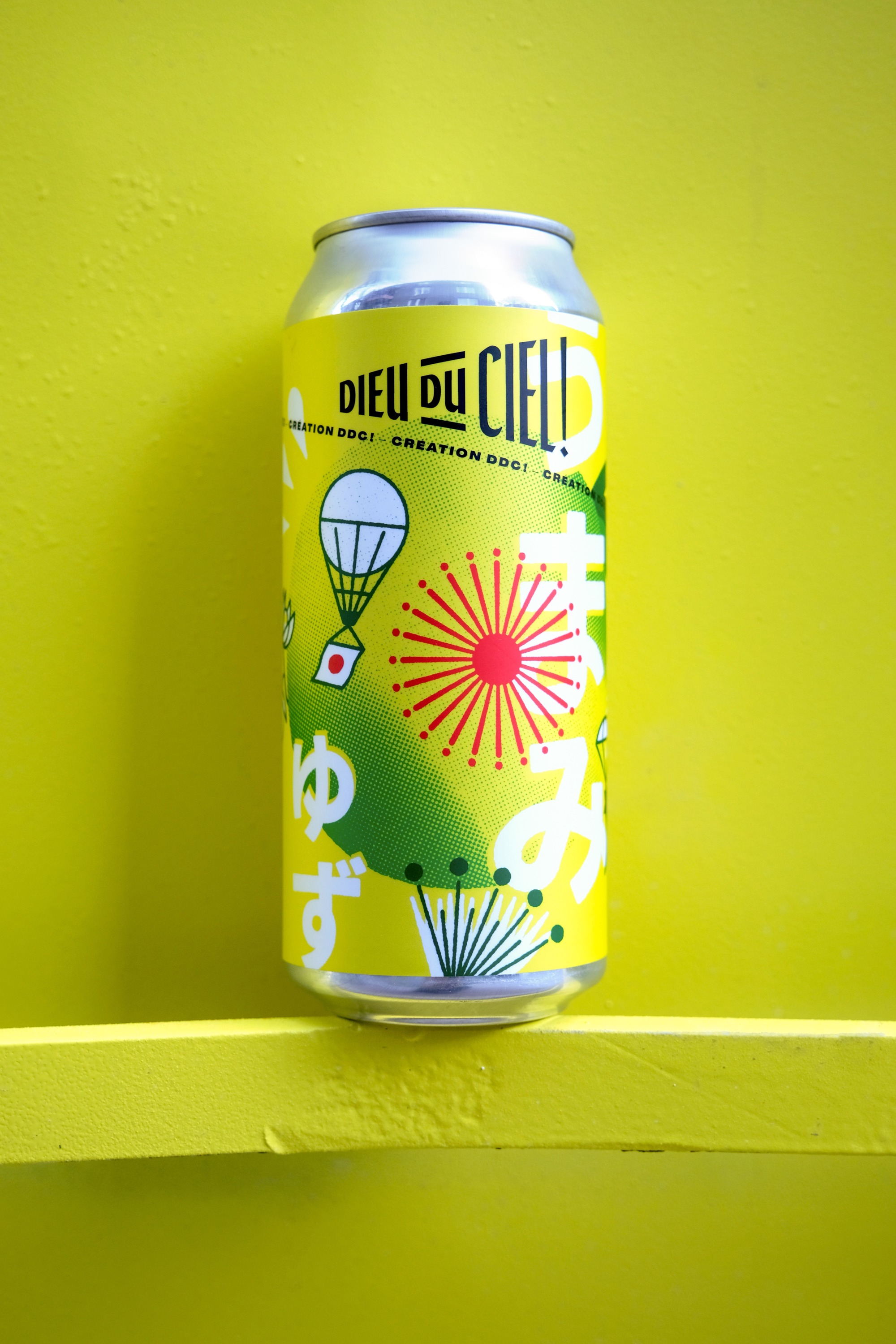 Dent de Requin
If you enjoy beer with dominant aromas of citrus and tropical fruits this one's for you. Think sharp bitterness that leaves a balanced and refreshing finish.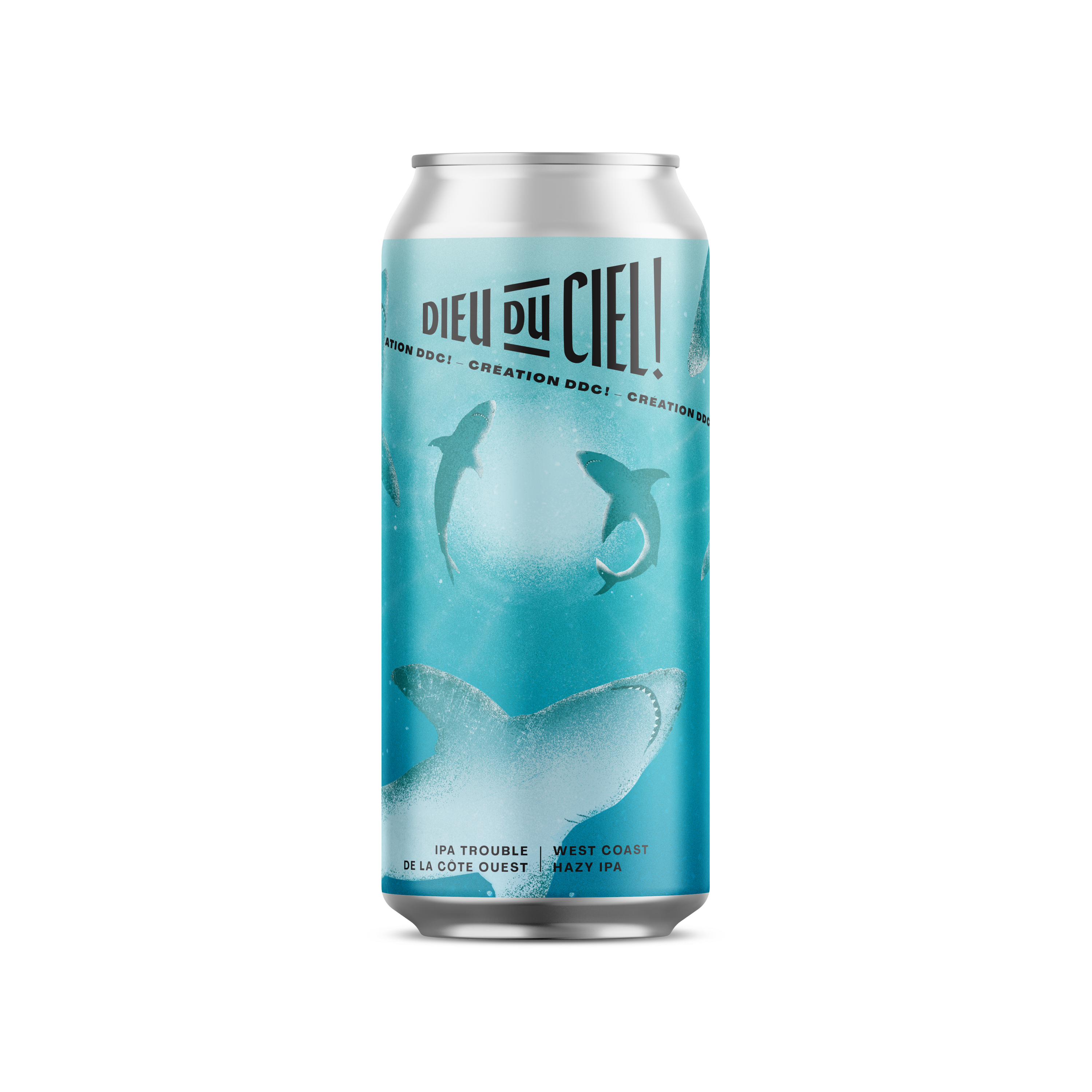 Each month, a local microbrewery is invited to offer a selection of its best products at the Time Out Market Montréal beer bar. For more information on the Brasserie Dieu du Ciel!, click here.
RECOMMENDED :
The complete guide to the best bars in Montreal
The best secret speakeasies and hidden bars in Montreal
50 Best Restaurants in Montreal