From possibly the best shrimp and pork dumplings in town, to my new favourite hangover cure (hint: it's very brunch-friendly), I ate my way through Time Out Market Montréal's new holiday menu and these 5 dishes came out on top.
1. The Red Tiger's Spicy Beef Soup
This is a magical bowl of soup. The spicy broth brings the heat on a blustery, cold December day in Montreal, and the generous portion makes it feel bottomless. The fact that it's also a major flavour bomb means you've got a winner winner spicy beef soup dinner.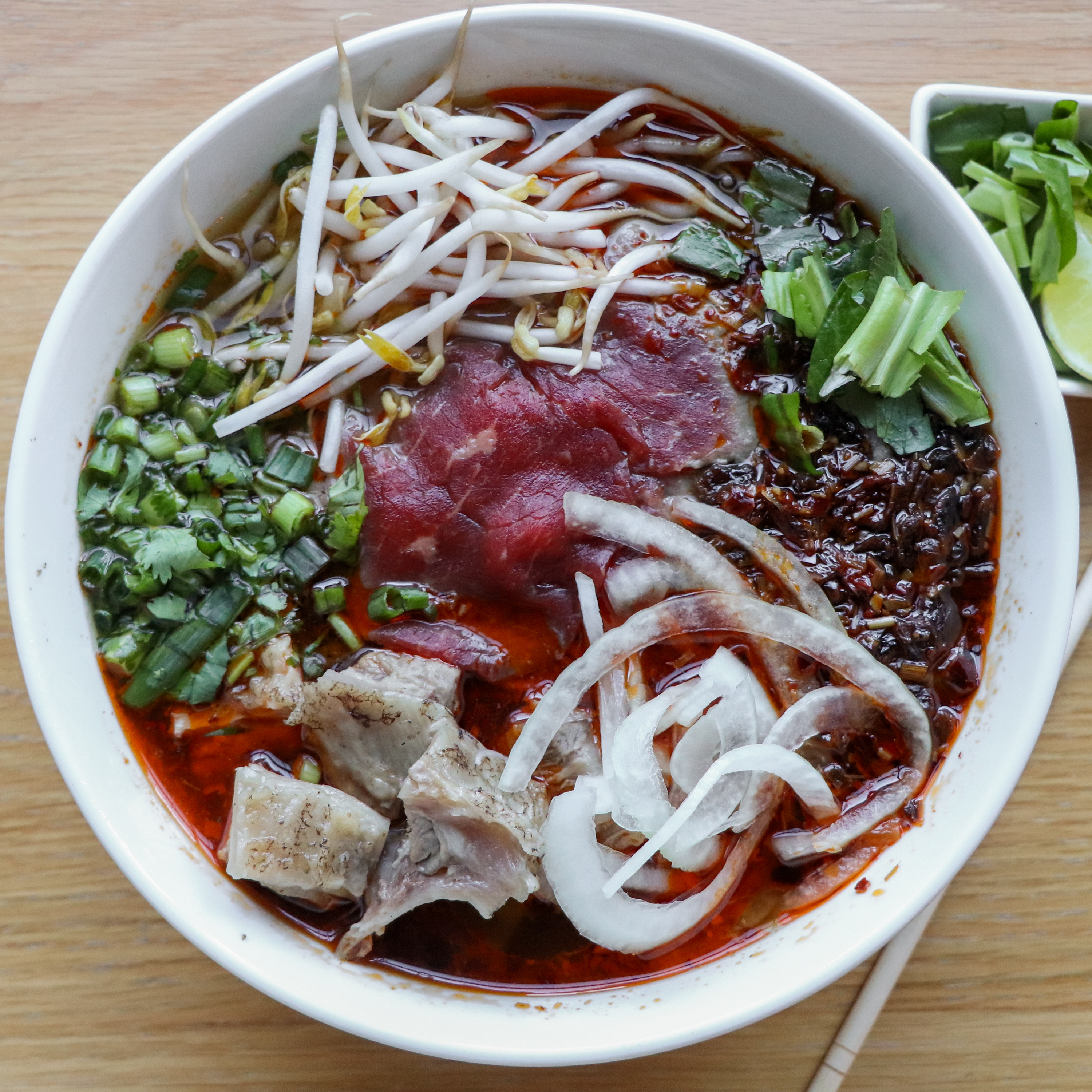 2. Burger T! BLT
While it's technically on the weekend kids menu, this BLT is the perfect hangover cure: Perfectly cooked bacon; crisp lettuce and tomatoes; a pillowy soft brioche bun brushed with homemade mayonnaise and topped with an egg. I'll take two, please.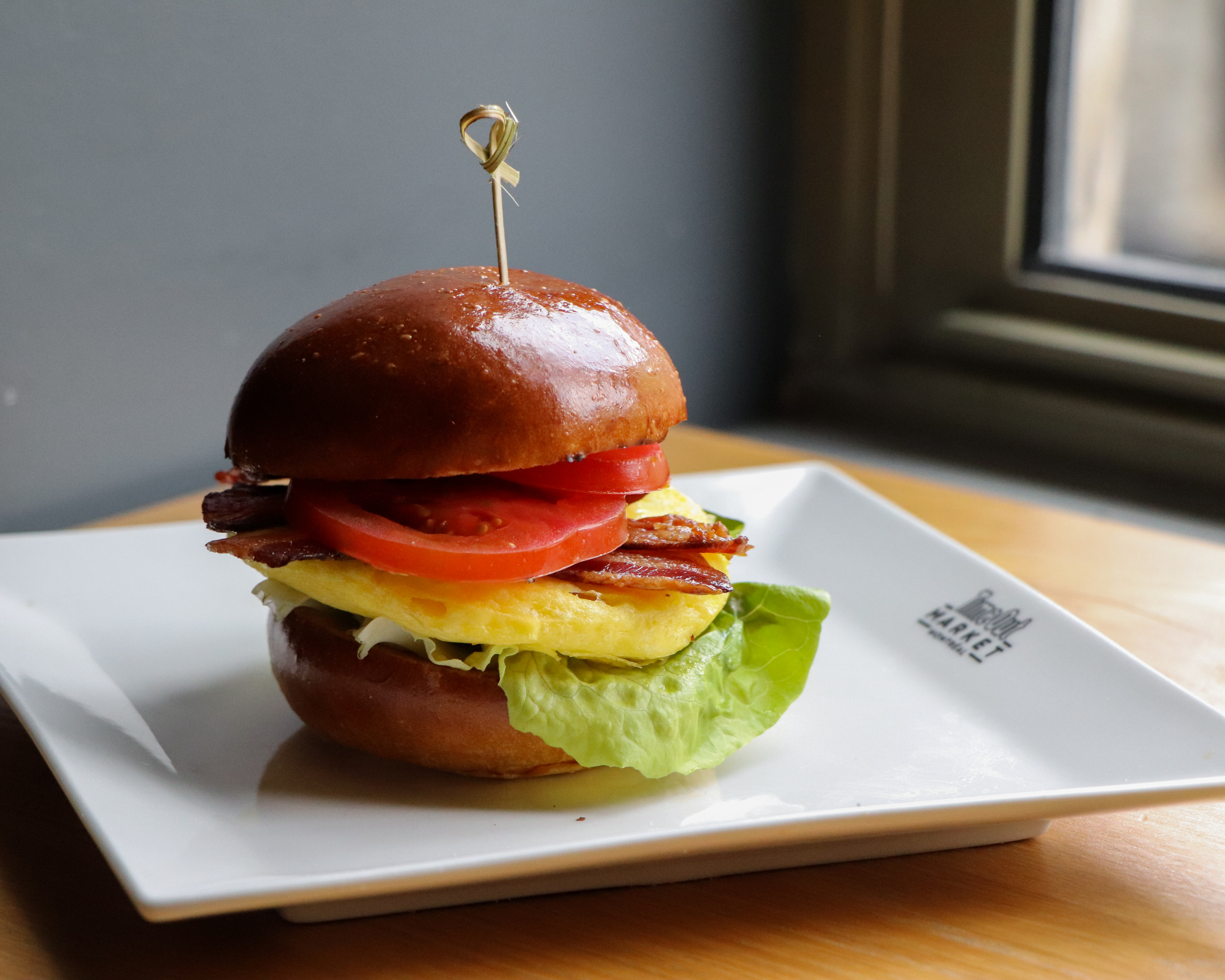 3. Chanthy Yen's Pork and Shrimp Dumplings with Peanut Sauce
I can't stop thinking about these perfectly plump pork and shrimp dumplings drizzled with Chef Chanthy Yen's special peanut sauce and spicy oil.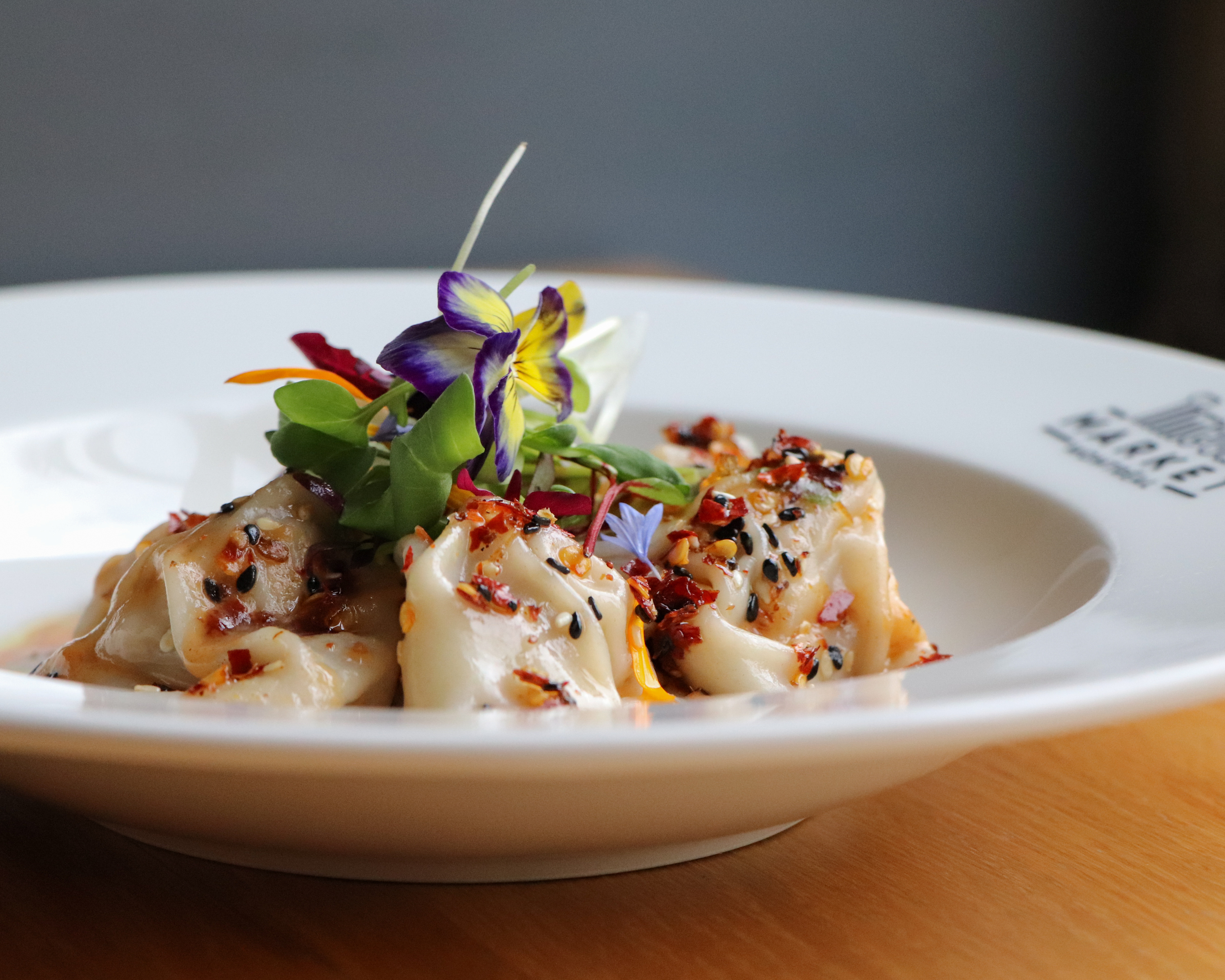 4. Paul Toussaint's Rum and Pineapple Ham
Name three things that go better together than rum, pineapple and ham. This sweet-meets-savoury dish melts like candy in your mouth.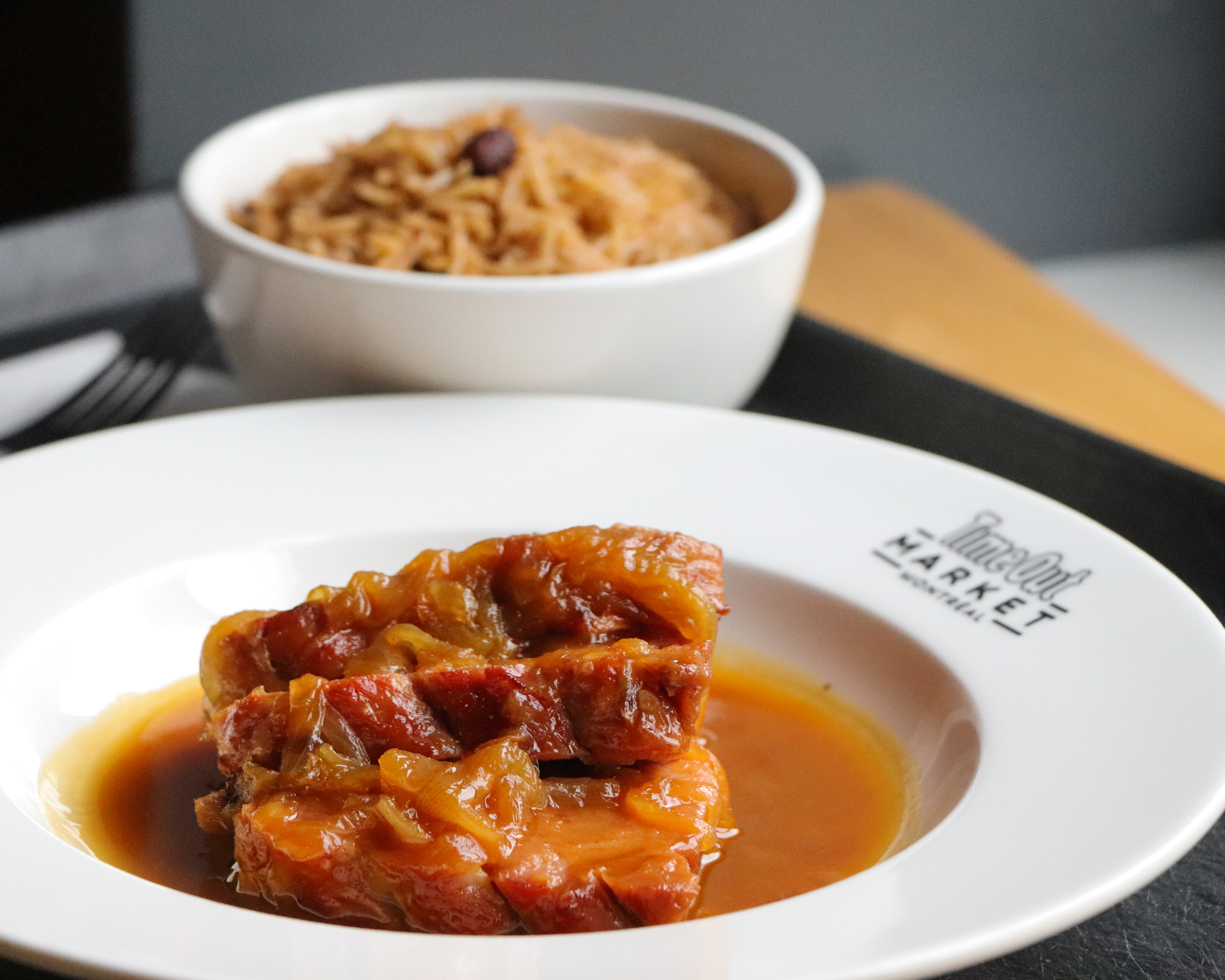 5. The Taj's Lamb Bhuna
When slow-cooked lamb in a rich, spicy broth meets the satisfying crunch of fresh red and green peppers added at the last second, it can only be improved by inviting naan bread to the party.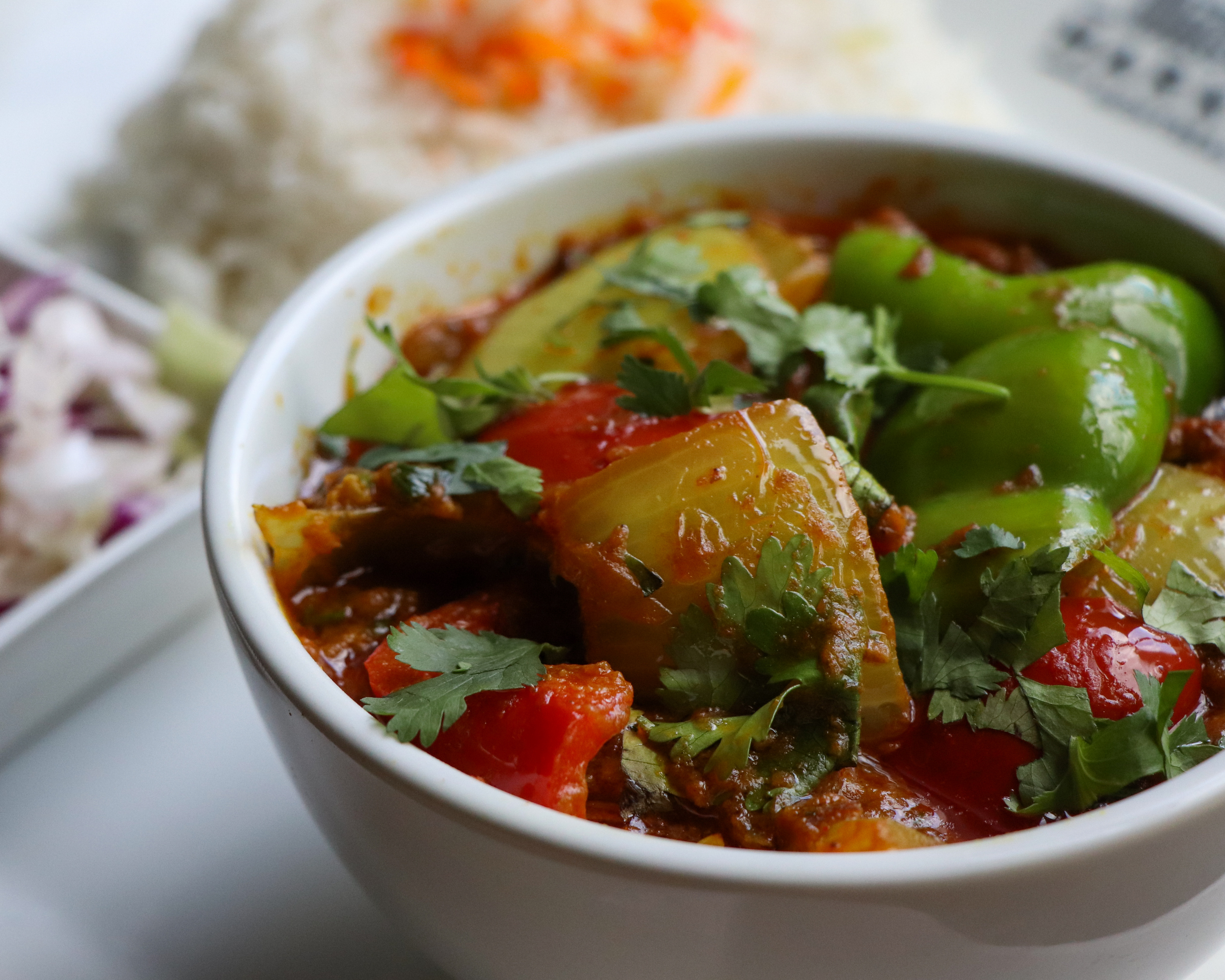 For the complete Time Out Market Montréal holiday menu, click here.
RECOMMENDED:
Best things to do in Montreal right now
Montreal's massive downtown Christmas market is back