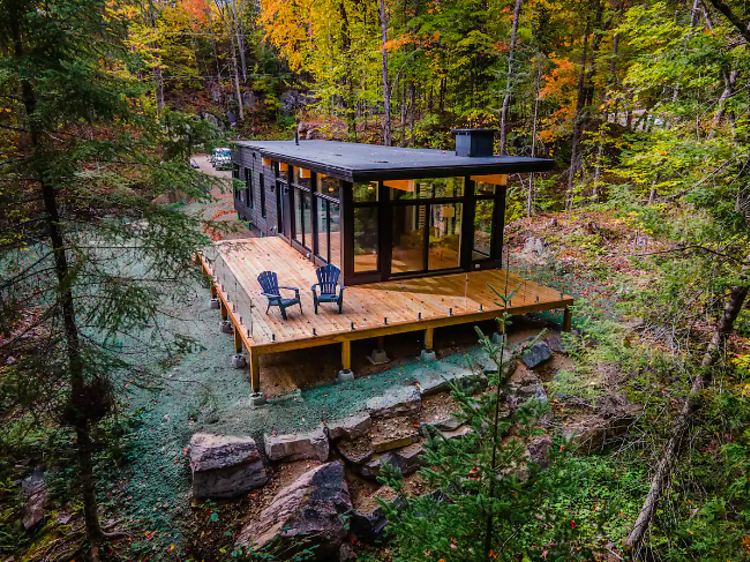 Photograph: Airbnb
1.

The forested cabin in La Conception, Québec
1 hour 45 minutes from Montreal
This isn't just any cabin – this is a mega-cabin. It's got two bedrooms and fits four guests, but unlike most of these cabins and tiny houses, you'll have all the space you need right here. There's also a huge deck outside where you can relax outside and watch the stars come out at night. You're also surrounded by endless activities – camping, hiking, cycling, and skiing. The works.
Rooms? Two. Sleeps four guests.
Mood? Nature's playground.
Location perks? In the middle of a forest with epic walking and hiking opportunities all around.
Budget range? A super affordable stay in a stunning remote getaway.