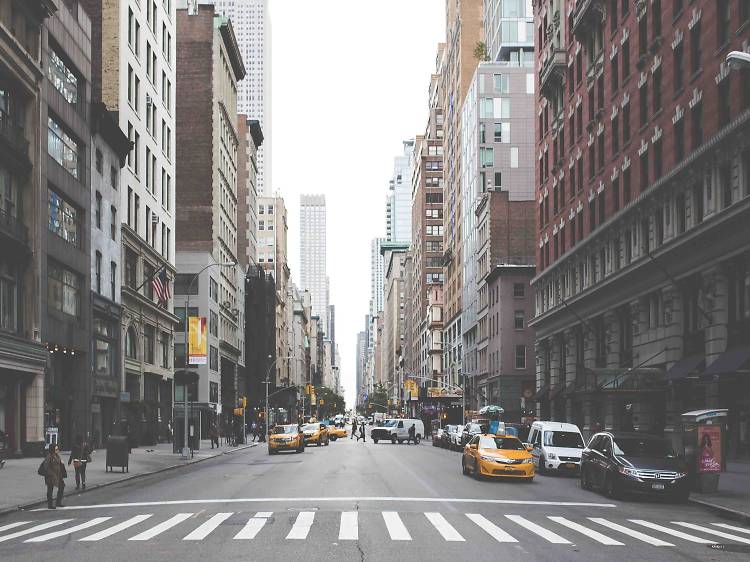 Photograph: Jon Flobrant
6.5 hours from Montreal
Whether you're team Montreal bagel or New York bagel, it's impossible not to have a great time during a whirlwind getaway here. Park the car, drop your bags and prepare to pick up your pace—you have a lot of ground to cover.
Do this: There's so much going on in New York City that it's impossible to fit everything into one weekend. We recommend eating your way through it, starting with breakfast at Wyckoff Starr Coffee Shop, lunch at Ivan Ramen, and a late dinner and drinks at Roberta's or the reservation-free and Michelin-starred Gramercy Tavern. Oh, and don't forget to check out their Time Out Market!
Stay here: If you're dead set on staying in Manhattan, consider dropping your bags at POD 39. The suites are extremely small, but they're clean, well-located and affordable. Be sure to check out the charming rooftop terrasse, which boasts great views of the Manhattan skyline.