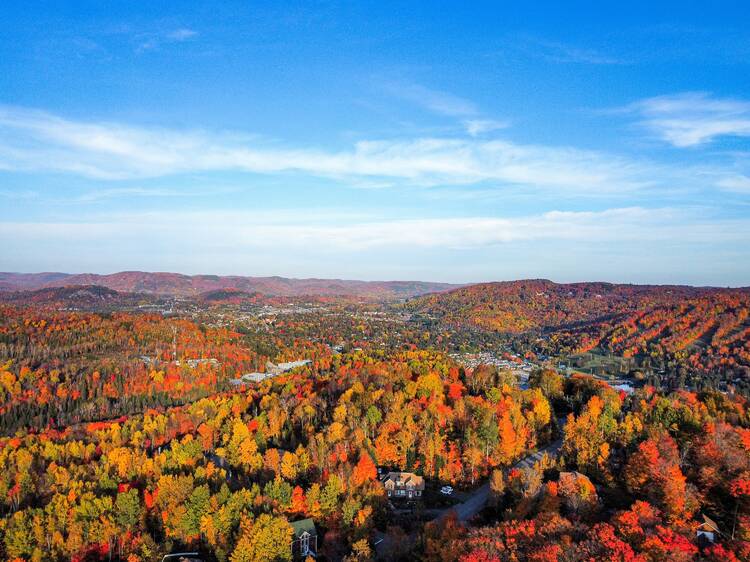 Photograph: Shutterstock / Jon Pique
1 hour from Montreal
Tucked into the Laurentians, Saint-Sauveur is a solid option for anyone looking to escape to the mountains for the weekend. The charming resort town is popular come wintertime among skiers due to its proximity to the mountains.
Do this: For a bit of romance, spend the weekend at Le Spa du Manoir Saint-Sauveur. The indoor-outdoor nature-inspired spa experience includes a dry sauna, various hot tubs and various yoga and meditation classes that can be followed with massage treatments.
Stay here: After a relaxing Nordic spa experience, retreat back to your room at Manoir Saint-Sauveur, which includes 250 rustic guestrooms and suites to keep the relaxation going all weekend long.