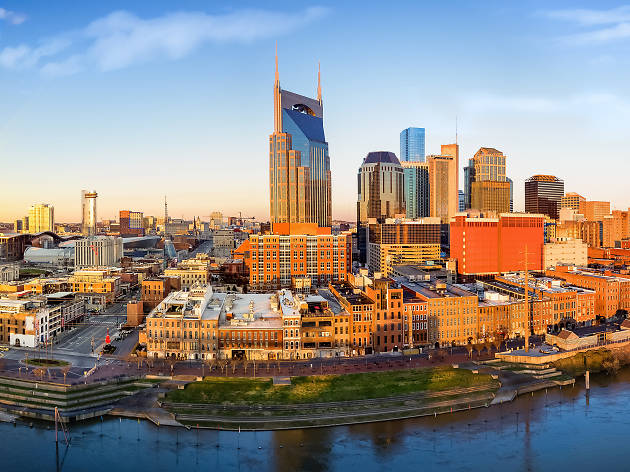 Where to stay in Nashville
We highlight the city's best neighborhoods, tell you where to stay in Nashville, what to do, where to eat and more
When considering where to stay in Nashville, you should do some research. And we are here to help.
There's a joke about the city's real estate listings: in other towns, expect "two bedrooms plus office." In the Tennessee capital, the bonus room is a music studio tucked behind the garage... and your favorite album was likely recorded there.
That's Music City in a nutshell: the best neighborhoods in Nashville, where you should consider booking a hotel room or Airbnb, are filled with hidden gems and surprising destinations. From out-of-this-world restaurants and bars to live-music venues and kid-friendly things to do, the city is ripe for discovery (true story: your new favorite gig spot may be tucked inside an old barn).
The following five neighborhoods are the most visitor-friendly, home to must-see attractions and unexpected finds. The best part? When staying in these areas, you won't have to rent a car (a rarity in this city of sprawl).
Where to stay in Nashville
Eat like a local
If you want to try an authentic take on the stuff, expect an open-faced white bread sandwich, bone-in with a pickle on top. Traditionally, the bird is pan-fried at varying levels of spiciness: the darker the spice mix, the hotter the fare.