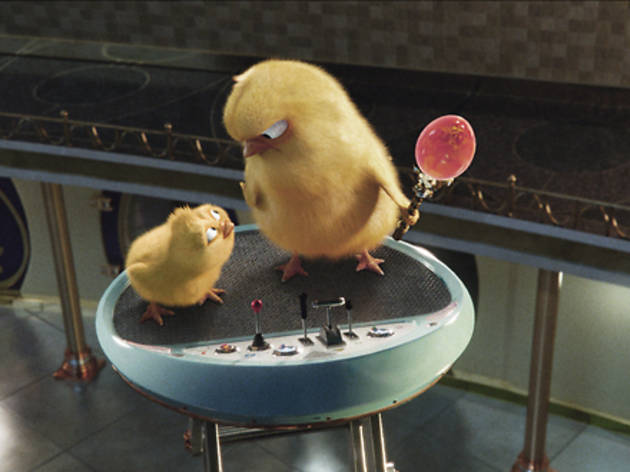 1/5
Photograph: Rhythm & Hues
hop01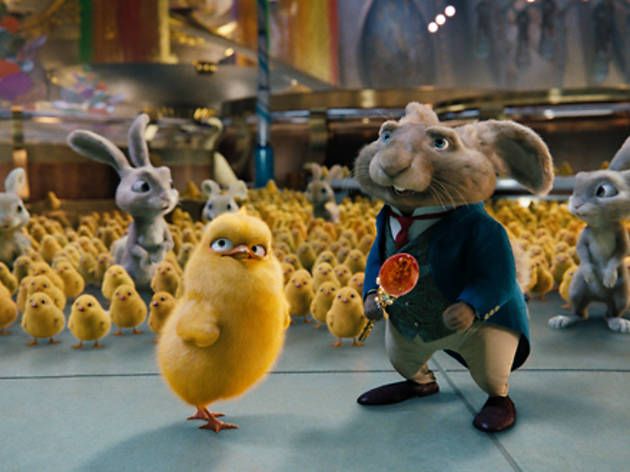 2/5
Photograph: Rhythm & Hues
hop02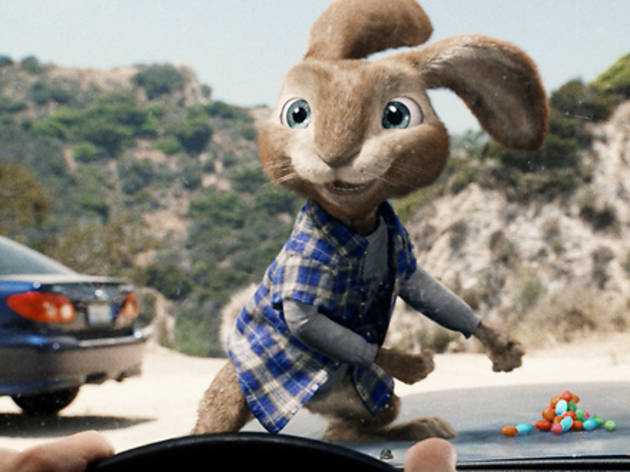 3/5
Photograph: Rhythm & Hues
hop03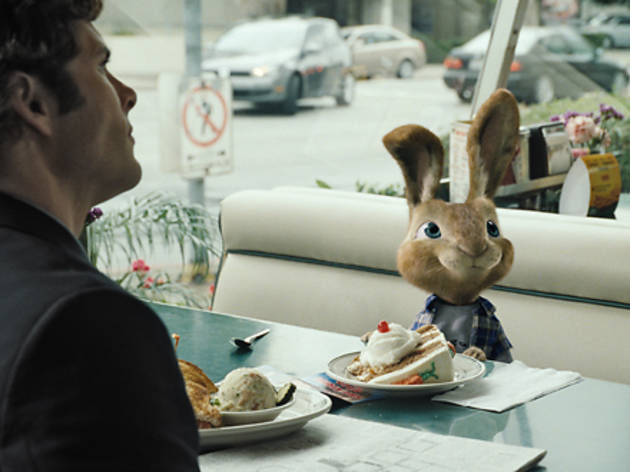 4/5
Photograph: Rhythm & Hues
hop04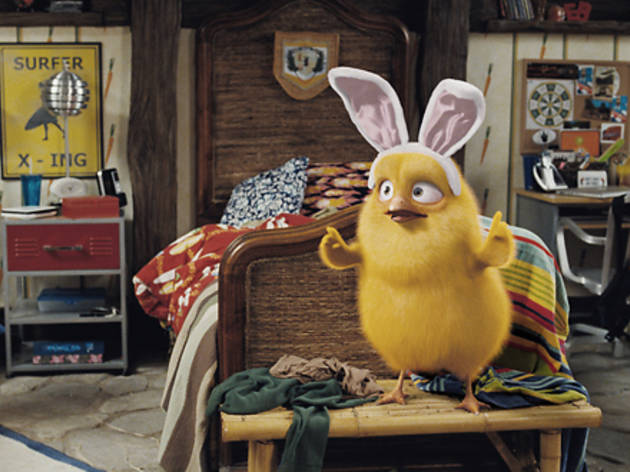 5/5
Photograph: Rhythm & Hues
hop05
Hop
The teenage son of the Easter Bunny is at the forefront of a new spring flick.
Time Out Ratings 4 out of 5 stars
When did Russell Brand become so gosh-darn adorable? Perhaps inspired by his wife Katy Perry's playdate with Elmo, Brand, the former poster child for bawdy, drug-fueled humor, plays a sweet, animated bunny named E.B. in the new movie Hop. Sure, E.B. is an impish, wanna-be drummer with Daddy issues (Pop wants him to take over the family business of delivering Easter candy to kids all over the world), but his only addiction is marshmallow peeps, and the only chicks he hangs with are the fluffy yellow kind.
Brand, with his cheekily innocent line readings, is by far the best thing about the movie. After an eye-popping animated scene in a Wonka-esque candy factory buried deep under the statues of Easter Island, the story moves to real-life Hollywood, where E.B. meets a thirtysomething slacker named Fred O'Hare, played by a game James Marsden. Through a half-baked plot contrivance, the duo winds up living in a ginormous mansion, where E.B. chomps carrots and poops jelly beans, much to Fred's dismay. Both boys try to make their dads proud while still following their crazy dreams—one of which somehow involves playing the drums for David Hasselhoff (shouldn't his 15 minutes have ended around 2007?). A few jokes fall flat: Why is there a Playboy pun in a children's movie, not once but twice? But with plenty of eye candy on the screen, a bizarre but enjoyable cameo from blues legend the Blind Boys of Alabama, and some laugh-out-loud moments courtesy of Brand, Hop is at least as satisfying as any foil-wrapped bunny your kids will open on Easter morning.
Dir. Tim Hill. 2011. PG. 95 minutes. Russel Brand. James Marsden. Kaley Cuoco