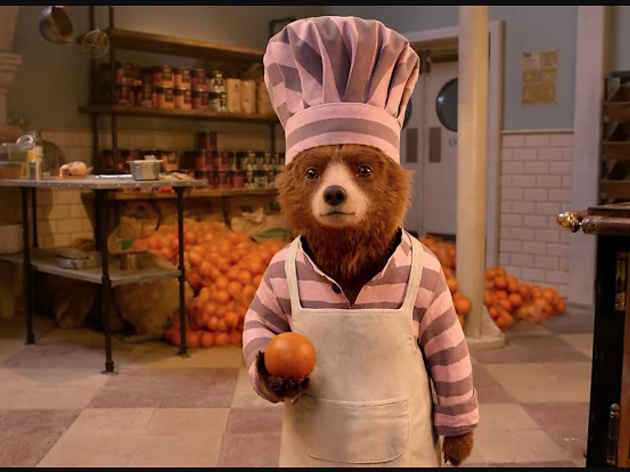 The best kids' movies on Amazon Prime
The best kids' movies on Amazon Prime offer something for everyone—and lots of family fun when you decide to stay in
Amazon Prime does more than give you just free two-day shipping and special deals at Whole Foods, it's an online streaming service with millions of titles (we exaggerate) you can watch anytime. Can we get a MOVIEEEE NIGHTTTT?
The selection of the best kids' movies on Amazon Prime caters to all interests and age groups. Maybe you're up for solving a caper with Paddington, or introducing your little cinephile to a classic like The Secrets of NIMH or watching an Amazon Original such as Troop Zero. This roundup doesn't miss a trick. Prepare for a cozy time with your loved ones!
When you're not busy binging on the best kids' movies on Amazon Prime, check out the best pet movies and new Disney movies. Get some laughs with these family comedy movies—they're hard to resist!
The best kids' movies on Amazon Prime
1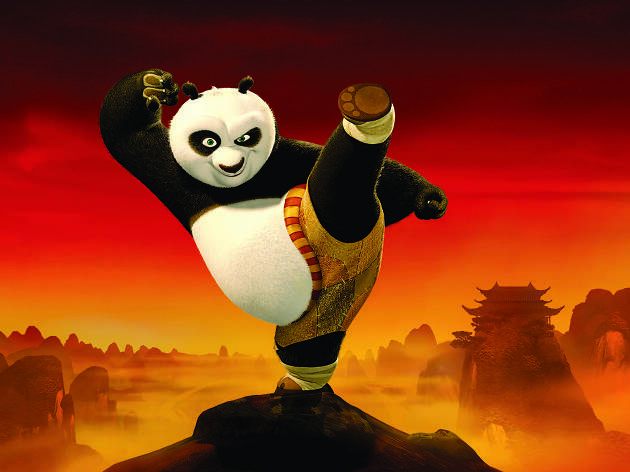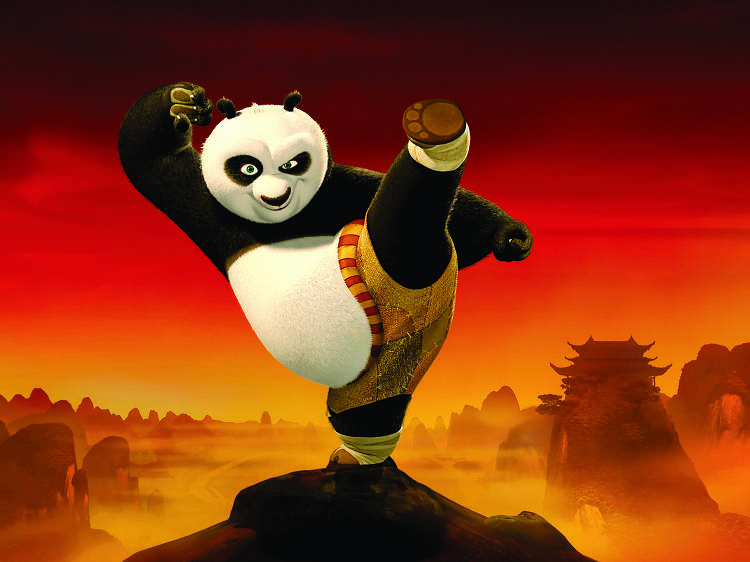 Photograph: Courtesy 2008 DreamWorks Animation LLC.
Kung Fu Panda: The Paws of Destiny (2018)
This 13-episode series starring your favorite rolly-polly Kung Fu master is full of good, silly fun. Follow four young pandas as they seek to absorb the energy of the ancient martial art of Kung Fu, and learn from Dragon Master Po. Ages 6 and up.
This Amazon Original new release takes place in 1977, where a misfit girl (Mckenna Grace) in rural Georgia dreams of life in outer space. When a national competition offers her a chance at her dream, to be recorded on NASA's Golden Record, she recruits a makeshift troop of Birdie Scouts, forging friendships that last a lifetime and beyond. Rated PG.
Paddington Bear is voiced with perfect innocence by Ben Whishaw: This profoundly likable bear consistently toes the line of maximum charm without slipping into schmaltz. We rejoin Paddington and his adoptive family, the Browns, our hero is searching for the perfect present for his Aunt Lucy's 100th birthday. He finds just the ticket in an antique shop: A unique pop-up book. But while Paddington is saving up for it, a nefarious rival steals the book and frames Paddington for the crime. It's no great spoiler to reveal that the baddie is Hugh Grant's faded actor Phoenix Buchanan, a flamboyant weirdo who's calibrated his levels of high camp to within reach of the summit of Everest. The plot has a whodunnit-and-how-do-we-prove-it element, and the bear's guileless politeness even enables him to win over Knuckles McGinty (Brendan Gleeson), the terrifying bully who rules Portobello Prison with an iron ladle. Rated PG.
This Walt Disney feature brings the 1972 Newbery Medal-winning Mrs. Frisby and the Rats of NIMH to life. This classic is a spectacular return to the shimmering, mesmerising deep-focus animation associated with Disney's classic period: A marvellous use of lighting to create atmosphere, dew-drops glisten from every tree, and the villains are as haunting as cartoon villains should be. Rated G, suggested for ages 6 and up.
He's clever, enthusiastic, a 'can do' guy with attitude-and he's a mouse. Combining live-action with groundbreaking visual effects technology by the artists and innovators at Sony Pictures Imageworks, it's the story of a mouse who is raised by the Littles, a human family who learns to dream big and live large when they think little- Stuart Little. As Stuart embarks on adventures with a variety of characters, including his nemesis, Snowbell the cat, Stuart learns the true meaning of family, loyalty and friendship. Rated PG.
6
Photograph: Courtesy The Wizard of Oz
Skip down the Yellow Brick Road with Dorothy in the unusual land of Oz after she's displaced by a tornado. Though she meets friends along her journey, the fantastical land isn't all it's cracked up to be when homesickness sets in...and when a wicked witch is out to snag her shoes. Rated PG.
The continuing adventures of Stuart Little (voiced by Michael J. Fox), the super-intelligent mouse, and his adoptive human family. This is one of those sequels that's even better than the very good original. Rated PG.
Thomas & Friends: The Thomas Way (2013)
Our go-to locomotive has a mind of his own. He and Duck are supposed to attend to Harold and his repairs, but the crew ends up derailed in a mess of trouble. It's up to Thomas, the mastermind behind it all, to get things back to normal. Rated TV-G.
9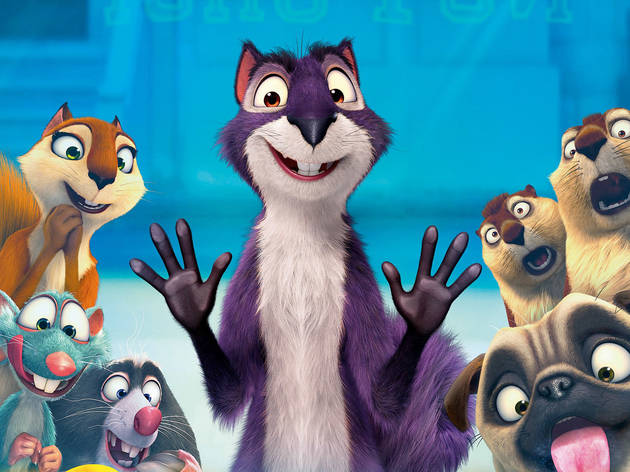 Photograph: Courtesy EPK TV
The Nut Job 2: Nutty by Nature (2017)
The mayor has a lot of great ideas—what community wouldn't want an amusement park? Well, one with fury friends for starters! Surly and his gang fight to save Liberty Park in this animated flick. Rated PG
Alice in Wonderland (1951)
The animated classic is a retelling of Lewis Carroll's tale of fantasy and peculiarity. It takes viewers down the rabbit hole with Alice, who meets plenty of unusual guests along the way. Rated G.
11
Courtesy: Warner Bros. Entertainment Inc.
Pee-Wee's Big Adventure (1985)
Pee-Wee's prized posession is his fire-engine-red bicycle, and he'll never part ways with it. Unfortunately, that's out of his control when it's stolen. He embarks on a journey to retrieve it, and chaos ensues. Rated PG.
E.B. White's beloved children's tale is brought to life in this animated film, which finds the young farm pig Wilbur (Henry Gibson) attempting to avoid a dire fate. Of all the barnyard creatures, Wilbur's staunchest ally is Charlotte (Debbie Reynolds), a thoughtful spider who devises an intriguing plan to keep the gentle little swine out of the slaughterhouse. Although Charlotte's efforts, which involve words written in her delicate web, seem far-fetched, they may just work. Rated G.
The Care Bears Movie (1985)
We can all learn a thing or two from our beloved Care Bears, the crew of furry friends who leave their magical home in the clouds in order to teach mortals how to show compassion for one another. Rated G.
Lucas gets a taste of his own medicine when an ant colony decides enough is enough. The critters shrink lil' Luke down to their size so he can things from their vantage point. Soon there's a bigger problem on the crew's hands—an exterminator. Rated PG.
Indiana Jones and the Kingdom of the Crystal Skull (2008)
Thanks to the dream team of George Lucas and Steven Spielberg, viewers can take a thrilling ride with Indiana Jones as he tries to claim the Crystal Skull of Akator for himself. Rated PG–13.
16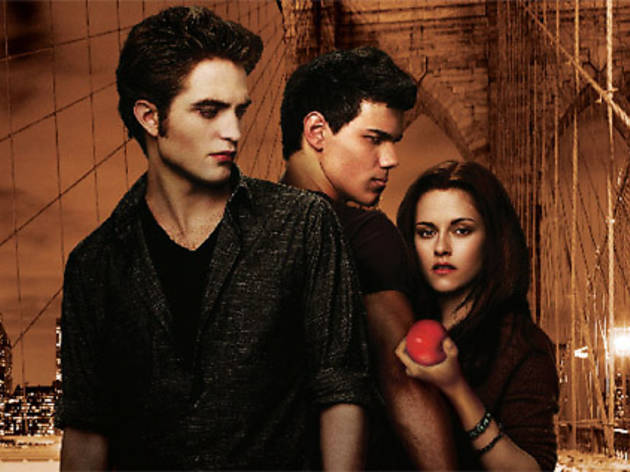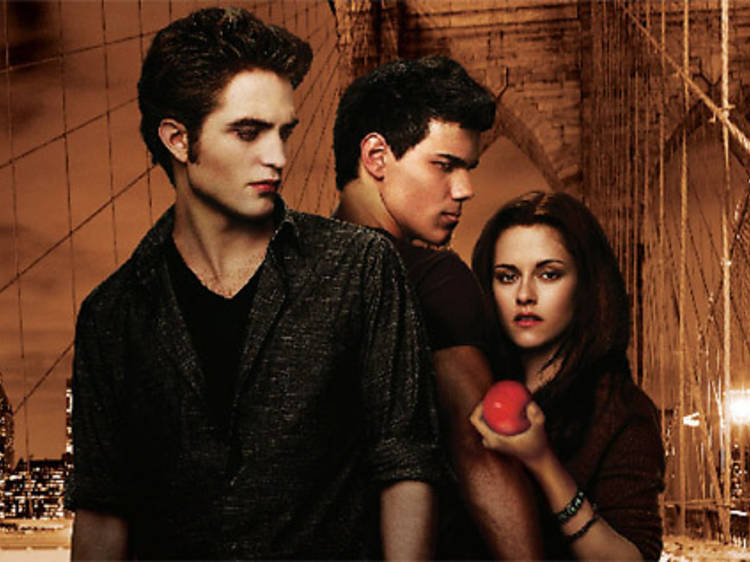 Photograph: Courtesy of Summit Entertainment
Vampire fans wholeheartedly sunk their teeth into the beginning of this paranormal love story between a young girl and her immortal love, Edward Cullen. Rated PG–13.
Head back in time and across the Atlantic to 1930s Paris, where young Hugo lives in the walls of a train station. In this atypical location, young Hugo is tasked with keeping the clocks in the station up-to-date. However, he's more invested in cracking the code behind the broken automaton his father left behind before his passing. Rated PG.
Tom Sawyer & Huckleberry Finn (2015)
Tom and Huck are hush-hush about what they saw in the graveyard. However, when an innocent man is blamed for the crime they witnessed, they can't continue to keep this a secret. Rated TV-PG.
Here's the buzz: Maya's hive is super strict, but our protagonist must put her issues aside and help prevent the battle between the bees and hornets. Rated G.
Daniel Tiger's Neighborhood: Tiger Family Trip (2017)
Daniel isn't sure what to make of the trip to visit his grandparents. Though originally skeptical, he soon becomes intrigued by the journey when he receives a map that unlocks all the possibilities that await! Rated G.
Saban's Power Rangers (2017)
A '90s hit makes a comeback in the 2017 rendition of Power Rangers, where kick-butt teens join forces to battle an alien with nefarious plans. Rated PG–13.