The very best sunscreen for kids and toddlers
See our list of the best sunscreen for kids—these top-notch picks have you covered (literally)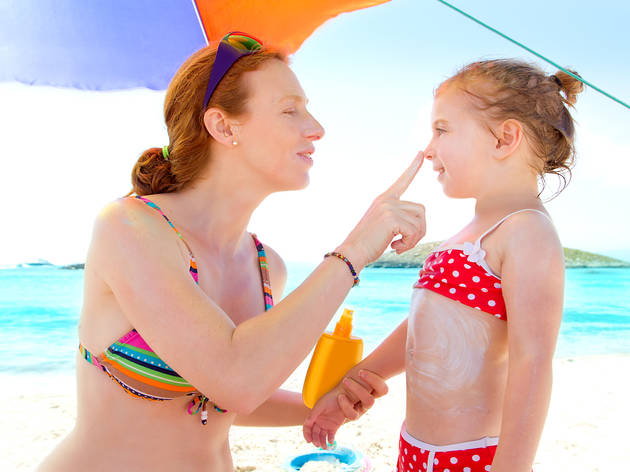 Looking for the best sunscreen for kids? We've got you covered. According to Environmental Working Group (EWG)—a non-profit group that examines and researches the components of our favorite everyday products—your average brand name sunscreen products on shelves today can often be ineffective, toxic and even have misleading packaging. So, what's a parent to do? Thankfully, EWG took the work out of it for you, examining sunscreen lotion products marketed with terms like "baby," "kids," "children," "little," and "pediatric." When picking the best products, EWG looked for things like staying power, validated SPF claims and lack of potentially harmful ingredients like oxybenzone (which can trigger allergic reactions) and retinyl palmitate (a form of vitamin A that can potentially speed up the development of skin tumors and lesions, according to government studies).
It's also important to note that the non-profit has not identified any real differences between the types of sunscreen products marketed to kids and to adults (with the exception of packaging, of course). Who would've thought? Nevertheless, here's a selection from EWG's very best sunscreen for kids this year (we also went the extra mile to make sure they had good ratings from users on Amazon, too—just because something is "safe" doesn't always make it nice to use!). Check out EWG's website for the full list and to see their (eek!) worst-scoring kids' sunscreens in case they're your usual go-to's.
For more summer fun, check out our list of the best summer activities for kids!
The best sunscreen for kids
More fun activities for kids
Have you done all 101 activities? Compete against your friends!
Read more